Paint Your Life Reviews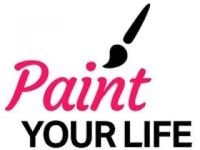 Paint Your Life is a company that states their goal is to provide people with a way to have their own personal, high quality art available at affordable prices.
How Does It Work?
According to their website, the Paint Your Life studio was established in 2006 when they decided to employ talented portrait painters to craft handmade oil paintings based on personal photos provided by their customers.
This idea came from the belief that everyone should be able to have access to beautifully painted family and personal art that they could "enjoy for a lifetime," the type of personally commissioned art which had previously only been available to people of wealth and means.
The website provides their customers with what they call an "easy 1-2-3 wizard" which allows you to upload your photos, choose your size and styles, and provide any guiding comments or special requests.
The artists will then keep their customers notified by email when the painting is started, when the painting is half done, and when the painting is finished.
As you are provided with the emails updating you on your painting's progress, you will also be given photographs of the progress so that you can respond to the emails with feedback on the progress and suggestions for any changes or alterations you would like to be made.
Cost/Price Plans
The cost of your painting is determined by multiple factors, including the size of the painting, the medium you choose for your painting, and the subject matter of your painting.
For example, a 12" x 16" charcoal drawing of a landscape is one of their most affordable options at $159, while a 48" x 72" oil painting of two people is priced at $709.
The website provides their customers with a full pricing chart, so you will always be able to see an estimation of what your custom piece will cost you.
Refund Policy
This website does say that they provide their customers with a guarantee, which says that all customers have access to a 30 Day Money Back Guarantee. This guarantee covers lost paintings, damaged paintings, damaged frames, and even basic issues with dissatisfaction.
As mentioned above they do provide their customers with the ability to provide feedback to their artists and have modifications made to the painting during the initial painting process.
However, they will also provide you with the ability to request modifications after you have seen the painting in person. You will need to contact their Customer Service team for return instructions.
Customer Service Contact Info
Customers who would like to contact their Customer Service team with any questions, concerns, or complaints can do so by submitting them directly to their website through their Contact Us link.
Reputation
Though this company doesn't appear to have very many reviews, the reviews that are available appear to be very favorable.
Customers speak very highly of the thoughtful, customer oriented and detail oriented process they use to create their artwork, as well as the quality of the artwork once it has been completed and delivered.
Competitors and Alternatives?
There are many other companies that will take their customers' personal photos and turn them into art on canvas, stylized art, enlargements, or many other variations, depending on what it is you are hoping to receive.
Customers who are unhappy with what this company is offering should be able to find alternatives that better fit their needs.
If you have any experience with Paint Your Life or their products, please leave your reviews below.
You may also be interested in
Paint Your Life Customer Reviews