Paint Your Life Reviews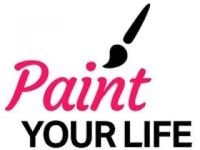 Paint Your Life is a company that states their goal is to provide people with a way to have their own personal, high quality art available at affordable prices.
How Does It Work?
According to their website, the Paint Your Life studio was established in 2006 when they decided to employ talented portrait painters to craft handmade oil paintings based on personal photos provided by their customers.
This idea came from the belief that everyone should be able to have access to beautifully painted family and personal art that they could "enjoy for a lifetime," the type of personally commissioned art which had previously only been available to people of wealth and means.
The website provides their customers with what they call an "easy 1-2-3 wizard" which allows you to upload your photos, choose your size and styles, and provide any guiding comments or special requests.
The artists will then keep their customers notified by email when the painting is started, when the painting is half done, and when the painting is finished.
As you are provided with the emails updating you on your painting's progress, you will also be given photographs of the progress so that you can respond to the emails with feedback on the progress and suggestions for any changes or alterations you would like to be made.
Cost/Price Plans
The cost of your painting is determined by multiple factors, including the size of the painting, the medium you choose for your painting, and the subject matter of your painting.
For example, a 12" x 16" charcoal drawing of a landscape is one of their most affordable options at $159, while a 48" x 72" oil painting of two people is priced at $709.
The website provides their customers with a full pricing chart, so you will always be able to see an estimation of what your custom piece will cost you.
Refund Policy
This website does say that they provide their customers with a guarantee, which says that all customers have access to a 30 Day Money Back Guarantee. This guarantee covers lost paintings, damaged paintings, damaged frames, and even basic issues with dissatisfaction.
As mentioned above they do provide their customers with the ability to provide feedback to their artists and have modifications made to the painting during the initial painting process.
However, they will also provide you with the ability to request modifications after you have seen the painting in person. You will need to contact their Customer Service team for return instructions.
Customer Service Contact Info
Customers who would like to contact their Customer Service team with any questions, concerns, or complaints can do so by submitting them directly to their website through their Contact Us link.
Reputation
Though this company doesn't appear to have very many reviews, the reviews that are available appear to be very favorable.
Customers speak very highly of the thoughtful, customer oriented and detail oriented process they use to create their artwork, as well as the quality of the artwork once it has been completed and delivered.
Competitors and Alternatives?
There are many other companies that will take their customers' personal photos and turn them into art on canvas, stylized art, enlargements, or many other variations, depending on what it is you are hoping to receive.
Customers who are unhappy with what this company is offering should be able to find alternatives that better fit their needs.
If you have any experience with Paint Your Life or their products, please leave your reviews below.
You may also be interested in
Paint Your Life Customer Reviews

Mandy
Excellent artwork, but poor communication
My parents lost their home to a fire last summer, so I scoured the internet for the perfect artist to do a painting of the house as a Christmas gift. I was very picky because I wanted the portrait to be perfect, and when I found Paint Your Life, I was sold - the website was very easy to navigate, the reviews were awesome, and I felt secure knowing I could choose the artist and have as much back-and-forth communication as I wanted.
The artwork itself came out absolutely stunning! It is an excellent likeness of the picture I sent. There were, however, a few details that were missed, and I will explain more of that below.
The reason I am only giving 3 stars is because there was poor communication between Customer Service, the digital team, the artist, and me. I ordered this portrait in early November, planning to have it ready for Christmas (the website told me it would be a 21 day turnaround), but I almost didn't receive it in time because many of my requests were unheeded and nobody was telling me why.
To give you context, Paint Your Life creates a digital mock-up of your photo, and you approve it or ask for modifications. If you ask for modifications, they first do them on the digital mock-up and get you to approve it before the artist makes changes to the canvas. This is a phenomenal approach. However, communication was not great between all the departments, and this seemed to create great time lapses. There were several times that I had to repeat my request for a modification again and again, and since it takes about 24 hours for your request to be completed, this cost valuable time. Finally, I had to just call them, and while that did help for that specific issue, it didn't stop it from happening again. I even sent in extra photos with close-ups of details I wanted to make sure they got right, and even did my own PhotoShop work to help them understand what I wanted (context: I had them add a motorbike and the family dog to the photo). Still, I had to make the same requests again and again, and not all were even completed.
Customer Service itself was lovely, and wonderful to deal with, as well as very prompt, but the modifications and getting the mock-up back to look at was a long and frustrating process. All in all, I had 55 back-and-forth emails. Perhaps the most frustrating part is that in the end, there were still modifications that were left undone, ones that I had previously requested, but because time was getting short, I had to go ahead and order the painting without them. It wasn't completely to my satisfaction, but I couldn't afford to wait any longer.
Also, just as an FYI, whenever you message Customer Service, you get a new person every time. This was a bit bizarre and frustrating at times, but I understand that this may be what helps them to get back to you so quickly.
So, all in all, I would still recommend Paint Your Life; however, I would advise you to order your painting at least 2 months in advance of when you need it.

Shari S
I asked for specific modifications of the background. None were done. I asked for a refund of my deposit. We will see.

Gamila S
Overpriced and not actually all painted.
We sent two different photos to Paint My Life to have a wedding portrait commissioned. Both were from my wedding but we didn't have a professional photographer so neither my husband or I were ever looking in the same direction.
After a week of asking for them to fix the same issues, the final image was still a bit wonky. My husband had no ear on one side and they couldn't fix a simple lighting issue. One image has a light source from the upper right and the other the upper left. With the lighting the way it is the painting looks like it was photoshopped together.
Also, as a painter myself I was able to distinguish that only some of the fine details were actually painted - not the entire painting. The rest was printed on canvas using an oil painting filter from photoshop. It's a shame I paid over $500 for this portrait when it's really only worth about $100 tops.
I expected more from a company that claims to have professional artists. I give 3 stars because the painting is OK - not terrible but definitely not worth $500!

Wayne
I ordered a painting of my wife's father who passed away several years ago. For our upcoming Anniversary in April. The artist, Melissa, did an AMAZING job.

Mattie S
Every year on Valentine's Day my husband always manages to out do me (we're not competing but its something we love doing). So in Janauary i started searching for something that he could not out do me. I came across paintyourlife and knew instantly that would do it. His mother passed away two years ago but before she did, she made it to our reception and they were able to dance one last time. Of coyrse when it came in i had to give him Valentines Day early. I could not wait. He absolutely loved it and said "yeah you got me". This is the best gift ever.

Barry H
The process of submitting picture for painting, selection of artist, initial review of painting was really quick and easy. All they required upfront was a small down payment to start. After that we were allowed to see a proof to include what background looked like. After approving the painting was finished pretty quick and shipping to us was quick and easy. You can have them frame it or you can frame at a later date. Very happy with their whole process start to finish. We would highly recommend them for any type of painting you would like. Last but not least their selection of artists is outstanding.

Leslie K
They photoshopped my kids with their grandpa with no care at all. His head was huge compared to the kids. They also put one of my kids in their 2 times! I thought this was a professional establishment with creative artists. They are not. Times I have had rude comments made to me via email regarding them not understanding me. I requested a tan background and they gave me red and orange. I wanted tan. Why is that hard to understand? Horrible. I haven't got my painting yet and most likely will hate it anyway,

Doreen C
I am in the process of having a painting done of my dog. I have told them at least 12 times that I don't like it and ask them to do another painting. They insist that they redid my picture but all they did was digitize the head add it onto the old painting and painted over it. Now there keeps sending me text messages telling me I have to finalize my painting which is not part of their guarantee I will not until I get a paining I like

Lisa B
I sent actual photos of the dogs I wanted painted together. The price of the picture I wanted painted was upwards of $500.00. Thank goodness I only gave a deposit of $47.00. I received email after email requesting more photos or scanned photos. I'm so glad I thought twice about sending them the original photos because I didn't think I would get them back. After going back and forth by email sending a total of a dozen scanned photos over three weeks, I finally gave up. The first comp they sent me was of the two dogs "photo shopped" together but not from the photo I requested to be painted but from two separate pictures.
My guess is they are taking the digital images and scanning them onto canvas. A "real" artist could take a photo and be able to paint a picture. Scam.

Bettyann B
Paint Your Life Oil Paintings
I have had 2 paintings done

Eileen M
Warranty is a joke. After dismissing the first artist for an extremely substandard painting and then accepting a satisfactory but not exceptional second painting- it was delivered with a blue ink crop line through it. Customer service said we should hire a local artist to fix it. When that was not acceptable to us they promised to send a shipping label and free repair. No label has been sent and now they are not responding to us. We will be reporting them to the better business bureau and the DEPT of Fraud.

Lynne T
Artist luck of the draw - could get one learning on your dime
Great concept badly executed. It's the luck of the draw whether you get a good artist or one who is learning on your dime. I ordered two large acrylic paintings. One artist was excellent. The other was terrible. Unfortunately the terrible painting was of my 'once in a lifetime' dog. The painting was completely flat - no light or dimension, and no personality. I requested a different artist on the first proof, and was told they would work with the current artist to make the necessary changes. As it turns out I should have stuck to my guns. The painting I received looked even worse than it did in the smaller format on screen. What's more the delivery date for both paintings kept moving out for no good reason and the 'good' painting nearly didn't make it in time to give as a gift. I'm extremely disappointed every time I look at the painting of my dog as an enlargement of the photo would be more attractive and much better value.

Kate
Terrible Chinese Artists – Very Bad Experience
I have ordered an oil painting from paintyourlife.com as a gift. The artists don't understand English and there is a massive language barrier. I asked for 7 different revisions without any actually being actioned. Paint Your Life's artists, which are based in China, are unable to follow the simplest instructions. They never reply to phone calls. My PayPal account was charged by a Paint Your Life Ltd. based in China (Hong Kong). I wanted to cancel my order and asked them to refund my payment, however, they advised me to request more revisions and refused to refund my deposit. This implies that they don`t honor their money-back guarantee. I have been in contact with BBB but I was advised that they cannot offer me help due to the fact that the company is operating from Hong Kong.