Shapermint Reviews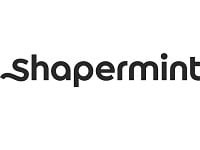 Shapermint is an online shapewear brand that offers some of the world's best brands, all in one location.
The company encourages women to not only love and embrace their bodies, but to love themselves both with and without shapewear.
How Does it Work?
Shapermint shapewear is meant to be body positive and to embrace the perfectly imperfect. It's not about changing the body type you have, but about working with your natural features to accentuate what you've already got.
Featured in The New York Times, USA Today, Forbes, and more, they work with some of the best names in shapewear.
Visit their website, and you can sort by shapewear type - camis, leggings, bras, shorts, panties, bodysuits, swimwear, and hosiery - or by brand.
Here, you can find all kinds of garments, from a basic girdle to a pair of trendy boy shorts. Popular body shaper brands include True Kind, Maidenform, Bali, Miraclesuit, and more.
You can also shop by control area, helping you find options for any area you want to keep contained. Whether it's your legs, torso, hips, butt, or back, there are plenty of choices.
There are even high waisted shapewear garments available if you want to get rid of that troubling muffin top. Perfect for standard-and plus-size women alike, the company even has products for men (although the options are much more limited).
You can make a one-time order to receive picture-perfect shapewear or you can join the subscription club.
The Shapermint Club is a monthly membership subscription program that provides loyal subscribers with VIP access to sales, events, benefits, discounts, and priority free shipping.
Cost and Price Plans
Prices vary, but you can rest assured that they are much lower than what you would find with comparable retailers.
Prices start at just $9.50 (the lowest-priced products are pantyhose and briefs) but can also be as high as $200 for garments like bathing suits and wraps.
The shapewear is available in a variety of sizes and comes with free exchanges in case you can't find the right fit the first time around. Shipping is free over $50.
Membership programs are $4.99 per month with the first month waived. The average delivery time per order varies, but most ship in four to eight business days. You can unsubscribe at any time.
Competitors and Alternatives
With all kinds of products on the market, it can be overwhelming to know which way to turn. Here are some of the most common shapewear brands to help you narrow down your search.
Shapermint vs. Skims - Skims is designed by Kim Kardashian and has a variety of products ranging from $38 to $ 68. Like Shapermint, a range of sizes are offered, with options as small as XXXS to 5X.
Shapermint vs. Honeylove - Honeylove shapewear offers posture support and is known for being a brand that offers unparalleled comfort. The offerings, however, are quite expensive, with most starting at $89.
Shapermint vs. Spanx - The classic shapewear brand, Spanx offers shapewear for women, including traditional choices like panties, bras, and bodysuits, along with jeans, leggings, tee shirts, leggings, and more.
Spanx are also relatively expensive, with options coming in around $78 at the cheapest. However, the brand offers reliability and trustworthiness in its name alone.
Shapermint Customer Reviews
Although they have plenty of positive online reviews, the company has an F rating with the BBB.
Most complaints have to do with delivery issues, although some people say that their Shapermint does not work.
Some real reviews argue that Shapermint sells shapewear that keeps rolling down, while other negative reviews claim that there are many issues related to getting the right order in the mail.
There are, however, plenty of positive reviews that praise Shapermint's affordable prices and comfortable, slimming shapewear.
While customer service seems to be an issue, most people agree that the shapewear does get the job done at the end of the day.
Customer Service
The company's returns and exchange policy is relatively straightforward. You can return or exchange an item at any time if it did not fit, is defective, is incorrect, or is incomplete.
Most exchanges are free within 30 days, so keep in mind that there is a $6.95 fee for orders that are returned without a request for an exchange.
If you need to get in touch with customer care, you can do so by accessing the online chat feature. You can also call the customer service phone number at (484) 772-2274.
Where to Buy?
Shapermint products can only be purchased directly from the retailer, although select products can also be found for sale by third-party retailers from Amazon.
The Bottom Line
Having good-fitting shapewear can not only make you feel more confident, but it can help you rock that outfit that you haven't been able to wear in forever.
Although you can buy many of these shapewear brands at WalMart and at Target, Shapermint offers a more convenient, one-stop shopping destination for all of your shapewear needs.
Shop with them, and you'll want to start snapping the before and after pics - this company can really help you learn to love the way you look.
If you have any experience with Shapermint or their products, please leave your reviews below.
You may also be interested in
Shapermint Customer Reviews

Ginni
They do not deliver and CS is abysmal
@shapermint This company is a fraud! I purchased 4 items. I received an email saying that I would receive my shipment in 7 to 15 days. Assuming these are business days then that would be approximately 15 days.
After over a month I never received them. I emailed them and I was told if I didn't receive the package in 48 hours, to let them know and they will reship. Of course I didn't receive it and I contacted them again and they say that after checking my order, their inventory doesn't have any in stock. Please choose another colour or another size.
So I check online and of course I can purchase the same size and the same colour because if it's not in stock, it's grayed out, you're unable to add to cart. I informed them of this and I didn't receive an answer. 3 days passed so I contacted them again and I got the same spiel.
Since the first email, they don't reply for over a week each time. Of course today, I get the same spiel that it's not in stock blah blah blah.
My next course of action is going to be contacting my credit card company telling them what's going on and that I have contacted the company several times and they just give me the runaround. My credit card company is really good and they generally give me back the money that I've lost.
It's too bad there weren't honest reviews out there because I wouldn't have ordered otherwise. I hope people see my review before they order from this fraudulent company.
NOTE: Usually if you google a company, the company name shows up and across the top, you will see all the different options i e overview, about, reviews etc. You put this company's name in and you don't get any of the options anywhere. There are various reviews like Amazon, Walmart but who knows if they're honest or not. I want to say they're not. Because Google didn't show me the reviews I was looking for, I put the name in Google Maps and posted this review. Hopefully this spreads like wildfire.

joyce
Problems with every order. Ordered panties July 5 pair latte. After that several orders black, chocolate. 2 pair latte ripped at seams. Talked to them on 14 said warranty is up. Now I don't wear these everyday. So they are only worn maybe once a month.
Never heard of this warranty before. Both tore at same place at seam on leg. I think I have 15 pair. Bought lots of cami's panty hose from them. I'm done. Not good on there word. Cami's don't stay down either

Phoebe's M
No Support, Garment- or Customer Service-Wise
I could give one star if I could. I ordered several products, none of which provided support. Also unsupportive: their support department. Everything is geared toward trying to get you to exchange rather than return, and everything is chatbot-driven. No answers other than canned ones, so the process is circular, and I never was provided with a phone number (nor is a number listed on the Website).

Christine S
Omg…the hardest customer service to deal with. I regret making the purchase. This company and its automated service is ridiculous. I still don't even have the product 17 days later. Customer service is so ridiculously hard to get a hold of a human being. I will never ever purchase from them again and think twice before you do.

Carol P
Dont DEPEND ON good customer service
While your product should get a 5 star rating I cannot give this company any more orders. Nothing but unprofessional, no customer service to talk to. The number I called had recorded message to hang on than disconnected several tries still no person to speak to.
Last order came with a laundry bra bag and no BRA. The first order waited a long long time to finally get and ,the one for gift came late also but with wrong colors.
So tell me what's wrong with a company that has good product and high volume of advertising? its called MISMANAGEMENT from top down.

Charlotte A
Slow shipping, poor customer service
Terrible customer service, slow shipping, and sent wrong items. How do you allow someone to order something on your website order things that are out of stock without informing them?
Then you claim to have contacted me about this and there is no evidence of that. You offer a substitute, just a different color, but I didn't want a different color. However you send the different color anyway after acknowledging I wanted the colors I ordered.
On top of that you use DHL whose tracking is garbage and it takes weeks to arrive after being shipped. The tracking information actually said it shipped out more than a week before it did so it looked like it took three weeks to arrive, when it was only two.
Still three weeks including your shenanigans. I will never order from you again. BEWARE buying on Amazon doesn't protect you from the shipping problems since it is Shapermint selling on Amazon.

Wanda M
This is DEFINITELY A SCAM!! I ordered items a month ago and I haven't received anything but emails telling me there are delays with delivery! I want my money back and I continue to get messages from a BOT! I'm fed up with this fake company whoever you are give me my money NOW!!!

Lina L
my overall rating should be below 0 but I had to put 1 to post this review
I saw these bras on Facebook and thought I would give them a try. I should have started with one bra but no I ordered 3 bras and a pair of sharper shorts. My order was put through May 13th and just got my stuff yesterday June 12th.
I am not impressed with the quality and since I am a big busted person they do not hold my package at the right place.
the worst part of my experience is with the cost. I live in Canada and when you go to Shapermint.ca the cost is in Canadian dollars but apparently when your order goes through you are charged in USD. So when I got my bill I got changed 175.00 for my order.
Wait it gets better. I get a note from the mailman that I have to go pick up my package at the post office. So off I go and when the young man got the package he informed me that I had another 65 dollars of duties that I had to pay. which I thought was crazy.
I got to chat to someone on IM only to be told that I should have read the fine print that says that all orders are processed in USD and that the duties have nothing to do with them. I proceeded to tell the young lady that I order in the Canadian website so it should have been processed that way.
All she could do is give me 20% that is it on my next order. I told her that I will never order from them again as their product is very poor.
I learned my lesson unless I can see it and feel it I will never order from the internet.

Lourdes
0 STARS!!!!
Do not order from this company.
I placed an order MAY 3rd and NEVER received my order. They are doing NOTHING about it. There is NO customer service department. One person texts you one thing- another texts you something else. NEVER ORDER FROM THEM. It's a scam.

Nancy B
The Worst Experience Ever
I saw Shapermint advertisements on Facebook, and the bras that they advertised looked like bras that would be comfortable in the hot summer months.
I decided to order just one bra to give it a try. If I liked it, I would purchase a couple more bras, but it seemed wise to start with just one. Imagine my surprise then, when on my credit card statement, there were two charges from Shapermint, one for the bra I had ordered, and another, even higher charge for something else.
With some investigating, I discovered that Shapermint decided to sell me a two-pack of bras and charged me for them without my permission! They just used my credit card information and charged me for items I didn't even want! I contacted customer service, during the correct business hours, but no matter what options I chose on their voice menu, I was unable to get a live person to speak to me or to even text with me.
I resorted to emailing about my problem. At first, I got some auto-generated emails that were useless in helping with me, so I complained bitterly in an email and said that I would post one star reviews if I did not get my money back for the bras that I did not order.
Also, time was passing, and the three bras I was charged for were lost in the mail somewhere. My bitter complaints actually got some attention. A real person responded and said that ALL of my money, the charges for all three bras was going to be returned to me.
I have waited beyond the five to ten business days that I should wait to have my money refunded, and NOTHING has been refunded to my credit card account.
I reached out to customer service again, and received a useless email that was unrelated to my complaint. I guess I am never going to get my money back, and I have three bras here that are too big for me, even though, yes, I did carefully follow the sizing charts.
This was THE WORST EXPERIENCE I HAVE EVER HAD in ordering something online.

Laurie L
Do Not Order From This Company
This is a HORRIBLE company with even worse customer service. There is no way to talk to an actual customer service person and trying to get resolution from a bot is impossible. My order took 3 weeks to arrive and it wasn't even close to what I ordered. I have a feeling I am out of 40 bucks and stuck with 3 bras I did not order and aren't even wearable due to the horrible fit.

Jill W
I made an order on Feb 1 and as of Feb 27th, I have yet to receive my order. At first they sent me a couple of messages saying there was a delay in shipping. Now there is no correspondence. When I talked to customer service, they told me there is nothing they can do since the order has been shipped. What a scam!!!!! They took my money and I have nothing!!

Sue S
No matter how good Shapermint is at advertising, when you have such poor customer service, your marketing efforts will fall on deaf ears.
Telling me that you are out of the bras I ordered and you are substituting different ones (while you continue to advertise the same ones I ordered) is wrong! Obviously, you just don't want to honor the promised sale price.
Why should I pay for items I didn't order and don't want? It's amazing how quickly you turned me into a one time only customer!

Angela A
Stay away from this company!!!! I placed an order for two bras on Oct 16. After 6 weeks the tracking info stated that it was en route to be delivered. One week later it stated "attempted delivery" and was now being shipped back. My intercom is linked to my cell...there's no way an attempt was made and I was home.
Then I find out the bras were shipped from two separate warehouses (China) and one is still to be delivered.
Three weeks later I see that they attempted to deliver to a business...WTH!!! I spoke to an agent who advised me that I would receive a refund....two weeks later still no refund. I speak to an agent again online and told the refund was applied again.
Two weeks later....still no refund! Now I'm being told the refund was applied to a card ending in 8412....I don't have a credit card ending in that number!
I sent an email with a copy of my credit card statement which shows the purchase and credit card number. Was told they can only refund to the card it was purchased on even though I provided proof they got the wrong card number. I've given up trying to get my money.
Clearly I'm not alone in being victimized by this company based on the comments. Again, DO NOT GIVE THIS COMPANY YOUR MONEY! You WILL regret it!