Shapermint Reviews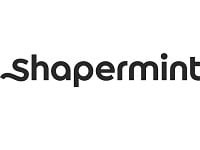 Shapermint Review: Is it Legit?


Shapermint is an online apparel marketplace that sells their exclusive brands, as well as select items from other shapewear and intimates brands
The company encourages women to not only love and embrace their bodies, but to love themselves both with and without shapewear.
How Does it Work?
Shapermint shapewear is meant to be body positive and to embrace the perfectly imperfect.
It's not about changing the body type you have, but about working with your natural features to accentuate what you've already got.
Featured in The New York Times, USA Today, Forbes, and more, they work with some of the best names in shapewear.
Visit their website, and you can sort by shapewear type - camis, leggings, bras, shorts, panties, bodysuits, swimwear, and hosiery - or by brand.
Here, you can find all kinds of garments, from a basic girdle to a pair of trendy boy shorts. Popular body shaper brands include True Kind, Maidenform, Bali, Miraclesuit, and more.

You can also shop by control area, helping you find options for any area you want to keep contained. Whether it's your legs, torso, hips, butt, or back, there are plenty of choices.
There are even high waisted shapewear garments available if you want to get rid of that troubling muffin top. Perfect for standard-and plus-size women alike, the company even has products for men (although the options are much more limited).
You can make a one-time order to receive picture-perfect shapewear or you can join the subscription club.

The Shapermint Club is a monthly membership subscription program that provides loyal subscribers with VIP access to sales, events, benefits, discounts, and priority free shipping.
Customer Service
The company's returns and exchange policy is relatively straightforward. You can return or exchange an item at any time if it did not fit, is defective, is incorrect, or is incomplete.

Most exchanges are free within 30 days, so keep in mind that there is a $6.95 fee for orders that are returned without a request for an exchange.

If you need to get in touch with customer care, you can do so by accessing the online chat feature. You can also call the customer service phone number at (484) 772-2274.

Where to Buy?
Shapermint products can only be purchased directly from the retailer, although select products can also be found for sale by third-party retailers from Amazon.

Cost and Price Plans
Prices vary, but you can rest assured that they are much lower than what you would find with comparable retailers.
Prices start at just $9.50 (the lowest-priced products are pantyhose and briefs) but can also be as high as $200 for garments like bathing suits and wraps.
The shapewear is available in a variety of sizes and comes with free exchanges in case you can't find the right fit the first time around. Shipping is free over $50.
Membership programs are $4.99 per month with the first month waived.
The average delivery time per order varies, but most ship in four to eight business days. You can unsubscribe at any time.
Customer Reviews & Complaints
Although they have plenty of positive online reviews, the company has an F rating with the BBB.
Most complaints have to do with delivery issues, although some people say that their Shapermint does not work.
Some real reviews argue that Shapermint sells shapewear that keeps rolling down, while other negative reviews claim that there are many issues related to getting the right order in the mail.
There are, however, plenty of positive reviews that praise Shapermint's affordable prices and comfortable, slimming shapewear.
While customer service seems to be an issue, most people agree that the shapewear does get the job done at the end of the day.
Competitors and Alternatives
With all kinds of products on the market, it can be overwhelming to know which way to turn.
Here are some of the most common shapewear brands to help you narrow down your search.


Shapermint vs. Skims
Skims is designed by Kim Kardashian and has a variety of products ranging from $38 to $ 68. Like Shapermint, a range of sizes are offered, with options as small as XXXS to 5X.

Shapermint vs. Honeylove
Honeylove shapewear offers posture support and is known for being a brand that offers unparalleled comfort. The offerings, however, are quite expensive, with most starting at $89.

Shapermint vs. Spanx
The classic shapewear brand, Spanx offers shapewear for women, including traditional choices like panties, bras, and bodysuits, along with jeans, leggings, tee shirts, leggings, and more.
Spanx are also relatively expensive, with options coming in around $78 at the cheapest. However, the brand offers reliability and trustworthiness in its name alone.
The Bottom Line
Having good-fitting shapewear can not only make you feel more confident, but it can help you rock that outfit that you haven't been able to wear in forever.
Although you can buy many of these shapewear brands at Walmart and at Target, Shapermint offers a more convenient, one-stop shopping destination for all of your shapewear needs.
Shop with them, and you'll want to start snapping the before and after pics - this company can really help you learn to love the way you look.
If you have any experience with Shapermint or their products, please leave your reviews below.
You may also be interested in
Shapermint Customer Reviews