Miracle Sheets Reviews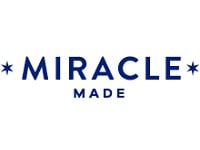 Miracle Sheets Review: Worth the Price?
Miracle Sheets are a brand of linens developed by Miracle Made, a direct to consumer seller of bedding.
Below we'll take a closer look at how the company's tech works, the different options available, and what customers say about this company.
How Do Miracle Sheets Work?
Miracle sheets and towels are made from a blend of Supima cotton and antibacterial silver which, according to the company, give these products several unique attributes.
The company states that through its innovative blend of silver and cotton material, they provide customers with a healthier and cleaner alternative that's better for the skin and the environment.
Miracle Made claim that the addition of silver in the blend can prevent up to 99.9% of bacterial growth on their sheets and towels.
Sheets and towels can be breeding grounds for bacteria. Throughout the night your body sheds dead skin cells, oil, sweat, and saliva onto the sheets, which provide bacteria and mites with a perfect environment to inhabit.
These nasty bugs can lead to a host of problems such as allergies, inflammation, infection or irritation of the hair follicle, and lead to or exacerbated eczema.
This is why it's recommended to wash your bedding regularly in a prolonged hot water cycle with detergent or bleach. For a lot of people this chore gets put off, and this is where Miracle Sheets states their product shines.
With built-in bacteria fighting technology, Miracle Made state their sheets will have less odor and can be washed 3x less frequently than regular cotton sheets.
Another claimed benefit of Miracle Sheets comes from the thermoregulating properties of silver, which the company claims helps keep you cool at night and prevent excess perspiration.
Do Miracle Sheets Actually Prevent Bacteria?
Silver infused textiles have a lot of applications and are also commonly used in workout apparel for the same reasons that Miracle Made added them to their sheets.
Silver has a long history of use in the treatment and prevention of infection and its effectiveness is well documented. Silver is also considered safe in these applications, aside from specific silver allergies.
However, some experts have argued that certain allergy culprits that can accumulate in your mattress and pillows, such as dead skin cells, dust, and mites will not be stopped with silver sheets.
For this reason many dermatologists recommend covering mattresses and pillows in allergy barriers before putting on your sheets.
Furthermore, in an interview with The Atlantic, the owner of a competing silver infused bedding company stated that you should not go more than 10 days without washing their sheets.
So while silver is antibacterial and silver blended sheets may be effective at staving off some forms of acne, these sheets should not be considered a cure-all.
They still need to be washed fairly regularly and are not a substitute for good hygiene.
Products and Options
Miracle Sheets come in four colors - stone, white, and sky blue - along with queen, full, king, and twin sizes. Sheets and Pillow Cases are offered in two options:


Extra Luxe - Made from Supima cotton and a 500 thread count.
Signature - Made with premium percale cotton and a 350 thread count.


The pillowcases also come in the same color options, along with standard and king sizes. You can choose from signature percale or extra luxe sateen fabric.
The company states that the silver fibers for Miracle pillow cases are created in North Carolina and after the silver fibers are drawn out, they are shipped to India to be woven into the rest of the premium fibers.
The full line of Miracle bedding includes towels, washcloths, pillowcases, and comforters. Most recently the company has started offering their own versions of dissolvable detergent sheets.
Cost and Price Plans
The cost of Miracle sheets, towels, and other products varies depending on the specific product you buy.
Most sheets start around $119 but can be as expensive as $199 depending on the size and style.
Towels vary from $14 to $99, with the most expensive option being the full towel set. A set of two standard pillowcases will cost $59, while two king pillowcases are $65.
All products come with free shipping.
Customer Service
If you have questions or require assistance you can reach a representative at [email protected] or by phone at 1 888-683-4875 (USA) or +1 904-640-8231 (International).
Miracle Made state that you will have a better response rate if you email, typically within 24-48hrs.
All Miracle Brand products come with a 5 year limited warranty. This covers any defects in materials or workmanship. This does not include damage incurred from accidents or normal wear and tear.
If you are unsatisfied with your purchase you can reach out to customer service at [email protected] to initiate a return/exchange/refund.
You have a 30 night trial period in which you can get a no questions asked refund.
Customer Reviews & Complaints
Miracle Made has received favorable press coverage from publications such as the Huffington Post and Bustle.com.
However, we found customer reviews to be mixed based on the customer feedback that we analyzed.
Some of the pros that Miracle Sheets customers have highlighted include:


Cooling effect of the sheets
Sheets did not shrink after washing
Towels and Bedding dry quickly
Laundry Detergent Sheets are effective and easy to use
Bedding feels soft and comfortable


Some negative Miracle Sheets reviews stated the following:


Towels fall apart easily
Customer service issues when dealing with returns
Incorrect orders being shipped
Accidental subscription enrollment for the detergent sheets
Sheets felt rough and didn't seem worth the price


Miracle Brand has an 'F' rating with the BBB and have an average rating of 2.18/5 from 22 customer reviews.
However, the company has a 4.4/5 customer rating on Amazon.
Based on some of the complaints about Miracle Brand sheets, there is some precautionary advice that you should be aware of.
While their sheets do not need to be laundered as often as regular sheets, they do still need to be laundered from time to time.
Although the silver in the linens helps reduce the buildup of bacteria, it does not totally eliminate it, as some customers assume.
FAQ
Where to Buy?
You can buy Miracle sheets, towels, and pillow cases directly from the manufacturer. Most items are not sold in any other stores. Some items are available on Amazon.

Where are Miracle Sheets Made?
According to company website, the bed sheets are made in Bahrain and the towels in Turkey.
The natural silver fiber is produced in North Carolina and shipped to their manufacturing partner in India, where it is blended with long staple India cotton.

How to Wash and Care for Miracle Sheets?
The company recommends washing the sheets in a separate load from your regular clothes. They do not advise using fabric softener or powder detergent.
Stains from sweat or body oil can be addressed with Borax, white vinegar, baking soda, or lemon juice. When clean, tumble dry on low heat and remove from the dryer immediately after the cycle ends.
Competitors and Alternatives
When you're looking for silver-infused sheets that can cut down on laundry day and also save you from bacteria and allergens, there are plenty of other options besides Miracle Made.
Silvon vs Miracle Sheets - Silvon is frequently compared to Miracle Brand, and for good reason.
The two companies are quite similar. The products for each are similarly priced, although Silvon sheets are slightly more expensive.
You'll pay between $180 to $220 for a full set of sheets compared to $129 for the Miracle Brand sheets. Similar colors, styles, and benefits are available. Silvon also sells towels and pillowcases.
Their Anti-Acne Silver Infused Pillowcases are an 'Amazon Choice' product.
Other natural alternatives to silver infused bedding include Bamboo and Silk.
Silk Sheets - Silk is often recommended by dermatologists for those with acne prone skin because silk is naturally antibacterial and doesn't absorb moisture and also has temperature regulating qualities
The downside is that caring for silk sheets can be a bit tricky as they require gentle washing and drying. Blissy (Full Review) is a brand that markets a line of silk pillow cases and has grown in popularity.
Bamboo Sheets - Bamboo is another alternative fabric gaining mainstream usage. The fiber is breathable, natural, antibacterial, antimicrobial, and hypoallergenic.
Bamboo is often marketed as an environmentally friendly raw material. However, cheaper bamboo sheet production makes use of harsh chemicals, so it's important to look for high end bamboo products.
Similar to silk, if you're comparing Miracle Sheets vs Bamboo sheets, the latter will require more delicate washing and handling.
The Bottom Line
In order to stay healthy and clean, most experts recommend that you wash your bed sheets at least once every other week in order to prevent allergies, acne, and other health issues related to unclean sheets.
Miracle Brand manufactures durable, high-quality linens and towels that can help eliminate bacteria and odors. Less washing equals less hassle for you and a reduction in resources used.
Although Miracle Sheets are more expensive than what you might be used to paying, the extra expense may be worth it.
While some of the negative reviews keep us from fully recommending Miracle Sheets, the company's 30-day trial period should help those on the fence give this bedding an honest try to see if they live up to their claims.
If you have any experience with Miracle Sheets or their products, please leave your reviews below.
Miracle Sheets Customer Reviews