Mercari Reviews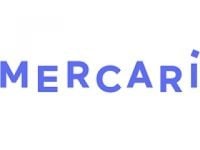 The Mercari App, found online at Mercari.com, describes itself as "Japan's mobile shopping obsession" and is a mobile app designed to help users resell pre-owned items they no longer need.
How Does the Mercari App Work?
The Mercari website says that people can buy or sell anything, anywhere, in just seconds using their mobile application, including fashion, electronics, jewelry, console games, new, pre-owned and hand-made items, and more.
Once you have created your account, sellers can list an item simply by uploading a photo and adding some details.
Once a buyer has selected your item and purchased it, you will be able to use Mercari to create and print a shipping label in your home, and drop your item in the mail.
When the seller receives their item, they will use the Mercari App to confirm that they have received their purchase, and the buyer and seller will both have the ability to rate their experience working with each other.
Once this is all completed, Mercari will release the payment to seller, finalizing the whole process.
Mobile Options
Currently this website does provide a downloadable mobile application for both iOS and Android devices. At this time, there is no information available on whether or not they will expand their mobile offerings in the future.
Cost & Price Plans
The Mercari App website describes their service as "free" more than once, especially emphasizing the fact that they do not charge their sellers any commissions.
However their Terms and Conditions do state that people who sell products through this mobile app are responsible for all Shipping Fees, as well as a "Transaction Fee."
The website does not clearly lay out what their Transaction Fees are, though they do say that they try to clearly show the seller what the Transaction Fee would be when they list an item.
Refund Policy
The Mercari App is essentially just a website that arranges person-to-person transactions, and because of this, their website clearly states that any issues with sales must be handled between the seller and the buyer – Mercari is not responsible for refunding any money to people or for arranging refunds.
Customer Service Contact Info
Customers who would like to contact Customer Service with any questions, concerns, or complaints can do so by email at [email protected] or through their Help section; at this time they do not have a published phone number.
Reputation
Unfortunately the Mercari App does have some very vocal users who have had bad experiences and have worked hard to detail their negative reviews in various places around the internet.
Generally speaking, almost everyone who had a bad experience with this app had the same bad experience – either the seller or the buyer did something unethical or even illegal and Mercari refused to help the injured party, resulting in some very angry people.
Sometimes the complaint was that a seller sent an item that was damaged or was different than advertised, and sometimes the complaint was that a buyer disputed the charge on their credit card, essentially resulting in the seller being out of the money and the item they sold.
These experiences are awful, and the people who have had these issues have every right to post negative reviews.
That being said, the Mercari App is very honest that they simply provide a place where buyers and sellers can connect – the actual transactions are the responsibility of the two involved parties, so using their app to buy or sell does carry some risk.
Competitors and Alternatives?
There are other mobile applications that work to provide people with alternative marketplaces for buying and selling used or pre-owned items, including OfferUp, Wallapop, USell.com, Listia, and more.
If you have any experience with the Mercari App or their services, please leave your reviews below.
You may also be interested in
Mercari Customer Reviews