Evolve Vacation Rental Reviews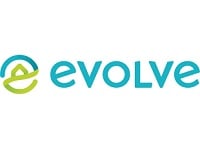 Evolve Vacation Rentals is a vacations rental company that offers rentals in select destinations throughout the US, as well as property management services to homeowners.
The company states that more than 9,000 homeowners throughout North America have benefitted from the company and earned over $350 million in rental income.
Evolve Products
Property Marketing
The renters property will be promoted on the top sites for free to travelers and distributed on the major marketplaces for vacation rentals such as TripAdvisor among others.
Listing Creation
Save yourself the stress of creating your own listing by using Evolve. It creates listings that convert browsing travelers into paying guests. You can work with their team to market your properties so that it appears first in the search results.
Ensure that your listing's performance is high with a professionally written and photographed listing. Your listing will undergo an ongoing optimization. With this system, your properties are likely to get more travelers to book.
Evolve Partner Network to Homeowners
You can work with Evolves' partners to help you with everything from housekeeping to property maintenance. The company has experts that will craft a fully optimized listing for your property.
The experts will also help you handle all pre- and post-stay communication with your guests and on-site partners. The service is also inclusive of free professional photos included.
With the rise in the business of vacation rentals, you need a partner that understands the industry as well as changes with the flow. Whether you are an experienced owner or brand-new to the industry, try Evolve.
It will work towards ensuring that your vacation rental business is delivering everything today's guests want. This is a great way to stay ahead of the competition.
How Does Evolve Vacation Rental Work?
Joining the Evolve Partners Network is free. Fill out a form on their official website and a member of their team will get in touch to discuss a partnership. You will be enrolled to homeowners in your area who need your services once you're enrolled in the network.
You will receive insurance via the Property Protection Plus program which is up to $3,000 in damage protection and $1,000,000 in liability coverage. You won't have to pay for marketing ever again since the company covers the cost of promoting your property on top websites.
As a passionate traveler looking for a vacation rental you won't have to get involved with fielding inquiries around the clock. Their Travel Advisors will respond to your inquiry and confirm reservations 7 days a week.
Cost and Price Plans
There is a low 10% booking fee, which is a commission-based pricing structure only charged when you secure a reservation on your property. You do not have to incur any sign-up fee, no commitment to a contract period, and no cancellation fee with Evolve.
As an extra bonus, you'll receive $250 whenever you refer homeowners who sign up with Evolve. Also, your referrals get a $250 booking fee credit.
Customer Service
Once you sign up with them, your rental appears on the Evolve website. Contact the Customer service team at 877.818.1014 or send them an email at [email protected].
Customer Reviews & Complaints
Many reviewers have been asking, "Is evolve vacation rental legit?" There are several owner reviews as well as customer reviews on BBB as well as the Evolve Vacation Rental Website.
Some positive owner reviews have been made by customers who were happy to work with them. Their services generated more consistent bookings and maintain clear lines of accountability.
Some people had complaints after they booked a place, but said the description did not match the rental.
However, Evolve did not want to associate themselves with the problem, saying it was up to the owner. This didn't give the best impression for their customer service.
Other people also felt that Evolve did not take the time to visit each property to inspect and verify the description. For example, the hygiene level of some properties was not ideal, posing a health risk to the occupants.
The Bottom Line
Not everyone is happy with their results, but Evolve tries to provide the best services. You also have the freedom to continue using your own trusted partners or work with one of their vetted local partners.
Since all their service partners and photographers are required to go through an initial vetting process, you are safe. The Evolve vacation rental network comprises of a vetted network of on-the-ground partners.
Some handle marketing and booking while others work on housekeeping and maintenance. This saves you from bad travel experiences and is quite beneficial to homeowners who get to earn a rental income.
If you need help finding a reliable local partner, they have an ever-expanding partner network that can help you with guest check-ins, housekeeping, maintenance, among other services. Since their partners are fixed-fee based, you'll never have to pay excessive commissions for on-the-ground property management services.
If you have any experience with Evolve Vacation Rental or their services, please leave your reviews below.
Evolve Vacation Rental Customer Reviews