Costway Reviews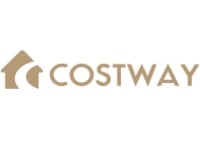 Costway is an online retailer selling furniture, home goods, appliances, pet supplies, and other goods for the home. The company has a long retail history and has steadily grown to be a top player in many global markets.
Costway began by selling branded merchandise on Amazon and eBay, but since 2015 has been operating at Costway.com, shipping goods from their own international warehouses.
By relying on their own supply chain Costway is able to offer free standard shipping on all items with no purchase minimums and guaranteed fast shipping.
How Does It Work?
Costway operates as a central retailer for a large variety of product manufacturers that sell their products through Costway.com and under the company's brand.
Once in the Costway ecosystem, goods can be sold across several online channels such as Amazon, Ebay, or Walmart and are are shipped directly to customers. This system comes with its share of pros and cons for sellers.
By having warehouses in the US and Europe Costway can serve a large population of customers. Further, by taking over the supply chain for individual sellers they have concentrated the shopping experience to one website, making for a more efficient sales process.
On the other hand, this massive undertaking has sometimes come at the cost of customer support. By having to deal with each supplier's various products, providing quality customer service and product support has proved challenging for Costway.
Another major challenge is maintaining quality control standards across such a wide array of products and suppliers. This has resulted in a wide range of Costway reviews from customers, everything from glowing feedback to furious complaints.
Understanding the limitations of their business model, Costway has recently navigated to having much of their products be ones that don't require servicing, such as basic patio furniture.
Refund Policy
A detailed outline of the company's refund policy can be found on their website. Most goods qualify for a 30 day refund period.
If you're unsatisfied with your purchase you will have to send qualifying items back in their original packaging. For most items you will be issued a prepaid return label.
Costway states that without the original packaging you will be charged a $45 fee, per item.
Customer Service Contact Info
Customers who wish to speak with Costway customer service can do so using:
Costway Customer Reviews
Unfortunately Costway receives poor reviews from some unhappy customers, all of which seem to be regarding the poor quality of the products themselves, as well as the unhelpfulness of Costway customer service.
Costway reviews reveal that customers sometimes receive damaged, poorly constructed, or non-functioning items and then have to spend time working with customer rep to solve their issues.
Many customers who received damaged furniture or products missing critical components have had a difficult time having their issues rectified.
Some customers stated that when they attempted to return a product, or call to complain about products that broke soon after they were delivered, they found the response they received unsatisfactory.
Other customers simply had difficulty getting customer service to follow through with a speedy resolution in getting the right parts sent out to finish assembly of merchandise.
Currently Costway has a D- rating with the BBB and 356 complaints on that platform. This is not great but should also be taken in the context that this company claims to serve 10 million customers per month.
In some cases Costway representatives offer small financial compensation lieu of fully replacing damaged furniture.
Competitors and Alternatives?
There are many online discount retailers so customers will have many other opportunities to find the products they are looking for, but they will want to take the same caution looking for reviews of these retailers.
There are also many boutique e-commerce furniture companies popping up including Inside Weather Furniture, Madison Seating, France and Son, and Thuma Bed.
Some of the major players also include WayFair and Amazon.
Again, most online retailers have at least some complaints, partly due to the fact that they're serving such a large number of customers.
It's important to do your research and make sure you can get customer support for your purchase should you need it.
Is Costway a Good Brand?
In recent times most goods we buy are manufactured overseas, so we've come to expect a lower standard of quality from items purchased online vs locally.
In regards to Costway, while the overall customer reviews are mixed, you may luck out and score a discounted item that will last, or you may be among the many customers who are left with defective goods and a customer service headache to deal with.
Even if you are shopping for budget goods it may be a good idea to order from brands that have a local presence in your city.
The ability to have a physical place to go to and speak with a real person in case something goes wrong can prove beneficial.
In our opinion it would be best to limit the use of Costway for non-technical items that are easily assembled and won't require ongoing maintenance or support.
If you have any experience with Costway or their products, please leave your reviews below.
You may also be interested in
Costway Customer Reviews