Pluto TV Reviews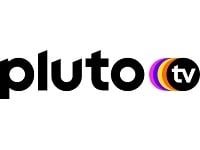 Pluto TV is a free online streaming service that provides users with free access to over one hundred channels of television and thousands of on demand movies an TV shows.
The ViacomCBS company combines the on-demand options like a Netflix or Hulu service with the classic live television watching ability you get from a cable or satellite subscription.
Products
Pluto TV, while lacking live sports games and larger named channels, provides all the major news stations, hundreds of channels, and many online television shows.
This means you gain a wide variety show for live television ranging from nature to documentary, to anime and everything in between.
While some of the bigger named channels aren't yet a part of it, the channels and catalog are always growing and many popular shows are available in the on-demand section.
How Does It Work?
The beauty of having a service like Pluto TV is that you get the choice of watching live television programs or on-demand shows and movies, for absolutely no cost.
There are no contracts, service fees or any payment required whatsoever and you can watch all the shows Pluto provides simply by having a WIFI connection.
There is also the bonus Pluto TV provides of being able to use it on a variety of systems and devices. If you own a Vizio television you will get something called WatchFree with it from the very start.
This WatchFree program is powered by Pluto TV so you automatically have this free service as soon as you buy any Vizio television.
Pluto TV works on anything with an internet connection so you can consume your content on a smart television, tablet, computer, or smartphone.
It works for both Apple and Android products with a simple download of the Pluto TV free app and also works on Amazon Fire products, Samsung televisions, Sony televisions, Roku and PlayStation 4.
You can also simply go to the Pluto TV website and watch it directly from there.
Cost and Price Plans
Everything on Pluto TV is completely free. There is no need to pay a subscription fee, a monthly charge or even have a payment method on record.
The live television and on-demand features cost nothing and there is no limit to how much you can watch.
There is also no fees or cost of any kind based on what you watch it on. Instead, Pluto TV utilizes commercial breaks to keep the service free.
If the commercial breaks are a downside for you it is important to note that the ad breaks are shorter than regular television breaks.
Customer Service
If you have any concerns or questions Pluto TV has a help center with answers to common questions as well as a request section for you to get more information directly from the company if your question isn't already there.
Help Center: https://support.Pluto.tv
To Make a Request: https://support.pluto.tv/hc/en-us/requests/new
Online Reviews and Complaints
The biggest issue users have with Pluto TV is the smaller selection than Netflix or Hulu.
It's important to note that the company is much newer than the other sites and while it lacks the live sports events and sitcom channels like CBS, NBC or FOX, there are many on-demand shows from these channels and the collection is constantly growing.
Their website features a guide to show you what every channel is and what is on. This makes finding something to watch on live television easy and convenient.
This can help narrow down the choices and help you find something you want to watch without being overwhelmed with options.
You can scroll as your own pace so you can skip over the channels you don't want to watch and don't have to worry about missing the channel you where waiting for and having to wait for it to come around again.
Competitors and Alternatives
While there are dozens of services designed to cut the cord and make television watching an easy and affordable experience, there are three Pluto TV competitors that are worth comparing and contrasting here:
Sling TV
Unlike Pluto TV, is going to cost you at least $25 per month for basic services.
It offers you the option of getting a DVR feature for an extra $5 a month and can be run on similar systems to Pluto. This includes Android and Apple phones and tablets, Amazon Fire, Roku and a variety of televisions.
Sling TV only offers 29 channels as opposed to the hundreds offered by Pluto TV, but they are the big name channels like ESPN, AMC, Disney and more.
These are not available on Pluto TV so if you want to watch live sports events or hit shows as they premiere, you will be looking at spending at least $25 a month,
Xumo
Xumo is a free service for streaming videos, but instead of shows or movies, this app specializes in shorter content. This can include clips of shows, music videos, and more.
While the Xumo system seems more similar to YouTube than cable or satellite television, it is a completely free service that you can stream on several types of devices and it is easy to find things you will like on it.
Directvnow
If you want to keep as much of the old cable system as possible, you can always opt for Directv's streaming alternative. With Directnow you will be paying around $40 a month for over 60 top channels to choose from.
The service, like Pluto TV, will work on a variety of different devices and you can stream two things at once without issues or extra cost. You can have the on-demand option as well, but nothing is free with Directv.
The Bottom Line
If you are looking for a new, free service that will help you cut the cords and save money, Pluto TV can be a great option.
Even if you are just looking for some new shows to watch during your downtime, there are tons of options and no risk or commitment with the service.
Whether you end up using Pluto TV once, or it becomes your new go-to service, it is definitely worth checking out.
If you have any experience with Pluto TV and their services, please leave your reviews below.
You may also be interested in
Pluto TV Customer Reviews

Chris g
It kinda sucks, it doesn't play, the commercials replay, spotty service. I am glad it's free or I would have canceled long ago.

Rick
It is definitely NOT free.
You'll spend HOURS waiting for it to connect, or reconnect, continuously reading the "We are having difficulty..." message, staring at the show's logo as opposed to the actual show, scanning through the hundreds of shows on the channel guide, including many duplicates, and of course, billions of advertisements, including millions of their own self-promoting ads. They actually have a fairly limited number of shows and movies. Most of their television show reruns are limited to just a couple of years at most, not the entire series. Granted, it cost no money, but time is money, and they will waste a HUGE amount of your time, and they offer almost nothing you can't find somewhere else with much less hassle.

Jeannine
Please remove the commercial that takes the Lord's name in vain ("FBI True"). We have children in our home.

Brett W
The commercials are space trash, and the shows stop playing on their own.
I hate the new space commercials, I watch TUBI now sorry Pluto.

CC
I have watched Pluto lately because they have classic TV programs. When I am watching a show that is almost over, about 15 minutes from the end, it goes out to commercial and the screen freezes. It never returns to the show. So I have seen a number of "partial" shows at this point. I'm at the point of not watching Pluto again. Obvious incompetence. You should quit advertising your platform. It's useless!

Alan K
No more "Recent" category & Sasquatch dork.
I am so sick and tired of the new "Recent" category they have created. It messes with the normal way I have watched my two favorite shows that I go back and forth to when watching them both. It needs to be done away with permanently. Also, please get rid of this wannabe dork called Sasquatch fake mountain man show, it is extremely dorky and just a put on of a wannabe mountain man. He's just a kid and doesn't know how to run a show worth watching.

Scott
Pluto is run by second-graders, with all due respect to second-graders
I tried contacting Pluto management before but was ignored. So, here we are here. The second-graders running this platform are clueless, don't give a crap about what appears on this platform. First, instead of running promos for the hundreds of shows that are being aired, the same couple of ads appear over and over and over and over, over and over and over in each and every commercial break. Lupin, for example, is being harmed because the second-graders decided to run this promo ad nauseam, and viewers get nauseous every 15 minutes when the same annoying promos are aired. The second-graders in charge know no better, obviously know nothing. They are either extremely lazy or stupid beyond belief. Or both. And even worse, the promos never tell you where to find the show, on what channel you can find it. How stupid is this? What could be a professional media operation is far from one.
I've previously sent Pluto messages about this and have been ignored, as I likely am to be this time. I now rarely watch Pluto. I watch Glenn Beck's channel and that's about it although it is trying my patience when the "we're having trouble playing this channel" messages often appear. I'm having trouble watching this channel because of the bush league management that is in charge. The Pluto concept is great, the execution lacks intelligence. It makes no sense why you do the things you do. You are wasting a very good advertising platform leaving it in the hands of people who obviously have zero experience running an operation like this. I received a BA in Communications from Oswego State decades ago. I owned my own advertising agency, bought time on various cable channels when local insertion of commercials was introduced. I am one step out the door with Beck, one step closer to kicking your sorry platform to the curb. You have clearly demonstrated you do not care. I'm going to find someone who does care about their viewers and strives to put together a selection of professional, error-free, quality programs. You should be better than you are. Your "we don't really give a crap" attitude is pervasive, and obvious. Find someone who knows what they are doing and appreciates your platform's capability. It certainly could provide a significant revenue stream. If that happens or I can help, not likely, but should you desire to find out more, find someone who actually knows a thing or two about this, wants to help change Pluto's image a bit, he or she should be your next hire. Until then, I'll be looking elsewhere for my entertainment. Grow up Pluto.

Jon B
Terrible if you watch conservative news
I watch conservative news channels. Newsmax, the First, AON, Blaze.....there is so much chaotic pausing, skipping, and repeating that it is almost unwatchable at times. I was watching Newsmax earlier today and it was 37 minutes behind the live broadcast. Unbelievable.....glad it's free. Doesn't seem to do this on CBS, NBC, or CNN, or any movie channels. What's up Pluto???

Jake
The consistent repeating of ads make Pluto nearly impossible to watch. As I type this comment Pluto is running an ad for a Botox product that is so irritating I have to literally leave the app. Trying to avoid by changing the channel is fruitless as that ad is on nearly every feed. I get it that ads fuel the Pluto site but this ad needs to go.

jason l
They hammer you with Commercials!
Was watching a movie had about 15 mins left and it started over for some reason. Well to skip back to where I was I had to watch 20 min worth of stupid commercials. What a Joke. Only lets you fast forward 15 mins at a time then watch commercials. This and Plex, two worst streaming services.

Debby S
The distasteful commercial
I am appalled at your commercial about a woman having to remain pregnant! I want that removed from your programs! I watch PLUTO because they have decent programing but then they throw in that disgusting commercial! That is the only thing I have against PLUTO.

William M
Pluto is ok but nothing to write home about. It repeats everything over and over and on a few channels there is a loud buzzing when certain commercials come on. Very annoying. There support is non existent.