Pluto TV Reviews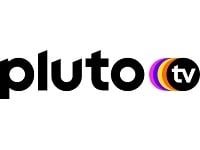 Pluto TV is a free online streaming service that provides users with free access to over one hundred channels of television and thousands of on demand movies an TV shows.
The ViacomCBS company combines the on-demand options like a Netflix or Hulu service with the classic live television watching ability you get from a cable or satellite subscription.
Products
Pluto TV, while lacking live sports games and larger named channels, provides all the major news stations, hundreds of channels, and many online television shows.
This means you gain a wide variety show for live television ranging from nature to documentary, to anime and everything in between.
While some of the bigger named channels aren't yet a part of it, the channels and catalog are always growing and many popular shows are available in the on-demand section.
How Does It Work?
The beauty of having a service like Pluto TV is that you get the choice of watching live television programs or on-demand shows and movies, for absolutely no cost.
There are no contracts, service fees or any payment required whatsoever and you can watch all the shows Pluto provides simply by having a WIFI connection.
There is also the bonus Pluto TV provides of being able to use it on a variety of systems and devices. If you own a Vizio television you will get something called WatchFree with it from the very start.
This WatchFree program is powered by Pluto TV so you automatically have this free service as soon as you buy any Vizio television.
Pluto TV works on anything with an internet connection so you can consume your content on a smart television, tablet, computer, or smartphone.
It works for both Apple and Android products with a simple download of the Pluto TV free app and also works on Amazon Fire products, Samsung televisions, Sony televisions, Roku and PlayStation 4.
You can also simply go to the Pluto TV website and watch it directly from there.
Cost and Price Plans
Everything on Pluto TV is completely free. There is no need to pay a subscription fee, a monthly charge or even have a payment method on record.
The live television and on-demand features cost nothing and there is no limit to how much you can watch.
There is also no fees or cost of any kind based on what you watch it on. Instead, Pluto TV utilizes commercial breaks to keep the service free.
If the commercial breaks are a downside for you it is important to note that the ad breaks are shorter than regular television breaks.
Customer Service
If you have any concerns or questions Pluto TV has a help center with answers to common questions as well as a request section for you to get more information directly from the company if your question isn't already there.
Help Center: https://support.Pluto.tv
To Make a Request: https://support.pluto.tv/hc/en-us/requests/new
Online Reviews and Complaints
The biggest issue users have with Pluto TV is the smaller selection than Netflix or Hulu.
It's important to note that the company is much newer than the other sites and while it lacks the live sports events and sitcom channels like CBS, NBC or FOX, there are many on-demand shows from these channels and the collection is constantly growing.
Their website features a guide to show you what every channel is and what is on. This makes finding something to watch on live television easy and convenient.
This can help narrow down the choices and help you find something you want to watch without being overwhelmed with options.
You can scroll as your own pace so you can skip over the channels you don't want to watch and don't have to worry about missing the channel you where waiting for and having to wait for it to come around again.
Competitors and Alternatives
While there are dozens of services designed to cut the cord and make television watching an easy and affordable experience, there are three Pluto TV competitors that are worth comparing and contrasting here:
Sling TV
Unlike Pluto TV, is going to cost you at least $25 per month for basic services.
It offers you the option of getting a DVR feature for an extra $5 a month and can be run on similar systems to Pluto. This includes Android and Apple phones and tablets, Amazon Fire, Roku and a variety of televisions.
Sling TV only offers 29 channels as opposed to the hundreds offered by Pluto TV, but they are the big name channels like ESPN, AMC, Disney and more.
These are not available on Pluto TV so if you want to watch live sports events or hit shows as they premiere, you will be looking at spending at least $25 a month,
Xumo
Xumo is a free service for streaming videos, but instead of shows or movies, this app specializes in shorter content. This can include clips of shows, music videos, and more.
While the Xumo system seems more similar to YouTube than cable or satellite television, it is a completely free service that you can stream on several types of devices and it is easy to find things you will like on it.
Directvnow
If you want to keep as much of the old cable system as possible, you can always opt for Directv's streaming alternative. With Directnow you will be paying around $40 a month for over 60 top channels to choose from.
The service, like Pluto TV, will work on a variety of different devices and you can stream two things at once without issues or extra cost. You can have the on-demand option as well, but nothing is free with Directv.
The Bottom Line
If you are looking for a new, free service that will help you cut the cords and save money, Pluto TV can be a great option.
Even if you are just looking for some new shows to watch during your downtime, there are tons of options and no risk or commitment with the service.
Whether you end up using Pluto TV once, or it becomes your new go-to service, it is definitely worth checking out.
If you have any experience with Pluto TV and their services, please leave your reviews below.
You may also be interested in
Pluto TV Customer Reviews

jason l
They hammer you with Commercials!
Was watching a movie had about 15 mins left and it started over for some reason. Well to skip back to where I was I had to watch 20 min worth of stupid commercials. What a Joke. Only lets you fast forward 15 mins at a time then watch commercials. This and Plex, two worst streaming services.

Debby S
The distasteful commercial
I am appalled at your commercial about a woman having to remain pregnant! I want that removed from your programs! I watch PLUTO because they have decent programing but then they throw in that disgusting commercial! That is the only thing I have against PLUTO.

William M
Pluto is ok but nothing to write home about. It repeats everything over and over and on a few channels there is a loud buzzing when certain commercials come on. Very annoying. There support is non existent.