StartEngine.com Reviews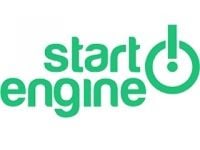 StartEngine.com is a company which states that they have worked hard to create a system of investing in startup companies that is available to everyone, not just wealthy investors.
How Does It Work?
According to their website, StartEngine was created in order to assist companies in raising capital and to provide non-traditional investors the opportunity to make money off these opportunities.
StartEngine.com allows investors to buy equity in companies that are raising up to $50M. Each investment opportunity is different and will have different requirements and options.
For example, some shares will be able to be sold immediately while others will require waiting for at least a year.
Interested investors can simply go to their website and look through the current opportunities that are being hosted on StartEngine.com in order to find the best opportunity for their investment needs.
Investors can also sign up on their website in order to be the first to hear about brand new investment opportunities when they are launched.
It is important that customers understand that this company does not provide investment advice, and because of their role in helping startup opportunities find investors, they are actually legally prohibited from providing financial advice to their individual investors.
Potential advisors are advised to consult legal, tax, and financial investors before choosing an investment opportunity.
Cost/Price Plans
StartEngine.com has two different investment options, one for accredited investors and one for non-accredited investors.
An accredited investor is defined as a person who has a net worth of at least $1 million or earns at least $200,000 in income each year - $300,000 if combined with a spouse. Non-accredited investors include everyone else.
Regulation A+ requires that a non-accredited investor can only invest a maximum of 10% of their annual income or 10% of their net worth per year, whichever is greater. Accredited investors will have no restrictions.
With Regulation Crowdfunding, non-accredited investors with an annual income or net worth less than $107,000 are limited to invest a maximum of 5%. Those with an annual income or net worth greater than $107,000 are limited to investing 10% of the lesser of the two amounts.
Refund Policy
There are no standard refunds or guarantees when investing in a startup opportunity; any customer who is looking to invest their money into an opportunity must be aware that there is an option to lose their investment.
That being said, StartEngine.com does provide their customers with one option to get their initial investment returned to them, and that is when a company fails to meet their minimum funding goal.
If this happens, all funds will be returned to the investors within 10 business days after the closing of their offering.
Customer Service Contact Info
Customers who would like to speak to their Customer Service team about their questions, concerns, or complaints can do so by email at [email protected] or by using the website's Live Chat feature when it is available.
Reputation
StartEngine.com seems to get positive reviews at this time from independent financial and investment websites, but there are essentially no reviews available from individual investors at this time, making it difficult for customers to know whether or not this is the right investment opportunity for their personal needs.
As mentioned above, this company is not legally able to provide their customers with financial advice, so concerned customers may want to speak to a financial advisor before they choose to work with this company directly.
Competitors and Alternatives?
Websites that offer people an opportunity to help out startup businesses for affordable investments are actually becoming very popular, including companies like FundersClub, Wefunder, and Kickstarter.
If you have any experience with StartEngine.com or their services, please leave your reviews below.
You may also be interested in
StartEngine.com Customer Reviews

John M
I made an investment in Flower Turbines through Start Engine. A year later I switched my email address. I contacted Start Engine and told them I had a new email. I couldn't find my account because I couldn't remember my old e mail .
I was contacted by Start Engine that they had an account with my name under a different e mail. I had already given them my new e mail. They contacted me again saying I didn't have any investment through them.
Yet I got a letter from Flower Turbine about a certificate of merger. If I didn't have an investment in their company I wouldn't have gotten this letter. I think Start Engine doesn't care about helping anyone out.

Jawad
Totally useless. , Scam call it whatever you like , they take your money for 6 months play around with it then say that you haven't reached there requirements.

byron a
Its a gamble as most investments, play what you can lose, not the grocery money.
I'm cursed with optimism for the possiblity of hittin' a good investment early. I almost invested a third time but card payment didn't go thru and i had buyers remorse. I have a position I'm prepared to lose at Robbinhood so what's the risk. those juicer kiosk feels right...
Good luck and remember to read the dang legal stuff.

Royal0355
Do not send these people any money they will steal it.
I have been a customer for 2 years. I have invested in several opportunities. Out of nowhere I receive a letter telling me that my account has been closed. I cant log in any more and all my money is missing and I cant get an answer as to where it has gone... I've never had any issues and they wont tell me what the problem is. BEWARE. All my money is gone....

J.C.
If Not Broken Don't Fix It
Start engines secondary did not work for a long time with them coming up with excuses. Finely I find only one company on the secondary marketplace which happens to be Start Engines. Where are the others??? I have made investments with two companies with a total of just over $20,000. I follow both of them and look at others for possible investments. However every time I turn around Start Engine will decide to make some sort of change which screws things up. They make it difficult to search for a company. They need on every page to have a search bar and not have to figure out how to get to it. Now they have moved a basic information section which was located at the top so an investor could easily see it ASAP. What moron decided to move it?

bugs b
Start Engine will not speak with investors
I can't understand what happens to my money after I invest in Start Engine. Do I need to invest in the individual companies to be invested or if I don't pick any am I invested in all of them or the start engine company itself?
I tried several times to contact them and I only got computer generated items that don't answer any of my questions.
I have asked for them to call me so I could talk to someone from Start Engine but no one will call me I am very worried about my investment in them.
John

Han
deposited money but can't withdraw it
I deposited $1000 thinking I'll use it to invest in a startup. When I tried to invest, it told me I had to use fund from my bank directly.
So now I have $1000 sitting in there and can't be used. I also tried withdrawing the money since Im in need of it, but it says that they are in the middle of a system transfer. It's been like that for half a year now.

Dennis V
If you were a little more transparent I would invest in it. As of right now I have to do more research. But I love this idea! Why didn't I think of it. We need to know as small cap investors; how far down the road would we see returns; when are you going public; what cities and localities are you operating in? Help us trust this investment. Thank you.

John B
For less then $3,000.00 I have been able to invest in 8 different start ups. Years ago it would have cost me at least $5,000.00 to invest in one.
I have not been in contact directly with any of the companies because at this moment I have no questions.
I have spoken to a member of Start Engine when I first signed up and decided to invest in Start Engine. Now that investment gives me equity in every company they help the 8 I have directly invested in. So although it is too soon to say, I feel in the long run I may have hot a home run with this plat form. Only time will tell.
John Bruso
732.995.2420
Manchester New Jersey

Tom C
Mr. Wonderful now involved
Mr. Wonderful from CNBC's Shark Tank sends all his companies to raise money here, and is invested in the StartEngine platform itself. They respond to customer inquiries within 24hrs (though weekends you have to wait until Monday). Once you invest in something through its campaign page you have to log back into the regular site to view your account. Their site lets you print a stock certificate for your records but they keep the legal copy in electronic format. From start to finish once you put in your info and payment then it takes about a week to settle out.

Tashina C
company will sell you anything. However when you try to sell your stock, its one excuse after the other. Better to actually burn your money

Rick T
I have 3 investments with Start Engine. When you invest, there is a warning that you have 24 hours to cancel. I invested with Med-X on June 30. Art, with Med-X, contacted me on July 30 to possibly invest again. I did and canceled 5 hours later. The next day, Art called again asking if I was having any problems with transaction. I told him that I cancelled.
Apparently, Art disregarded the cancellation and billed me another $500. After several unreturned calls, I am starting on the complaint trail.
Buyer Beware:Med-X totally unethical!
Rick Thur