Vince Sant - VShred Reviews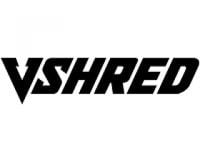 Vince Sant Review: Is VShred Legit?
VShred, headed by fitness guru Vince Sant, is a fast growing fitness brand that combines workouts, meal plans, and dietary supplements into a complete weight loss program.
How Does it Work?
The idea is to take the guesswork out of losing weight by providing customers with a structured set of workout routines and low calorie meals.
The company describes themselves as creating a "Fitness Movement" as they aim to keep their members engaged with the support of coaches and members' groups.
However, not everyone is a fan of VShred and there's been blowback to the company's aggressive marketing strategies and persistent efforts to upsell customers on supplements.
Below we take a comprehensive look at the VShred ecosystem to see if their programs and products can really help people lose weight or if it's just hype.
The VShred Quiz
The advertising for VShred lures you in with an invitation to take a short quiz to find the perfect custom weight loss plan for your body type.
First you'll be asked to answer a few basic questions regarding:
Gender
Height
Weight
Activity Level
Body appearance
Weight-loss goals
Then you'll be led to a video where Vince introduces you to his program and explains the segment you fall into.
This will vary slightly for men and women but essentially the program separates people into 3 categories:


Endomorph - Large amounts of body fat and a rounder body shape. Can put on weight very easily.


Mesomorph - Strong build with an athletic and muscular shape, can gain and lose weight easily.


Ectomorphs - Tall, lean, lithe with not much muscle. People in this category have a hard time putting on weight or building muscle.


These designations, called Somatotypes, originated from a disputed psychology theory that posited a relationship between body types and personality traits.
Depending on your Somatotype, you will be suggested a macronutrient breakdown that shows how many calories you should be eating along with the percentages of fats, proteins, and carbs.
The post quiz video also lays out the fundamentals of their flagship program, Fat Loss Extreme.
A Body Type Specific Diet
HIIT Exercise Program
And Metabolic Confusion
Overall we find the video and quiz to be part of a sophisticated sales funnel that employs virtually every online sales trick.
These include:
Prolonged video that perpetually teases a secret answer
A personal story to appeal to audience emotions
Positioning VShred as the only solution to your unique problem
Making you believe all other options will fail or are too expensive
Drastic price cuts off the "true" cost of the product
A barrage of value add bonuses

If the program ultimately works for you then these types of sales strategies may be overlooked, but it does show the company to be highly sales driven.
Does VShred Work?
The exercise portion of the programs make use of a strategy known as HIIT (high-intensity interval training). HIIT is an effective was to exercise because it allows you to cut down on your overall work out time while achieving results.


Science on HIIT
There are many studies showing the benefits of adding HIIT workouts to a weekly routine.
There is evidence suggesting that this type of exercise can have better fat-loss results than steady state workouts like jogging. Another study found that HIIT workouts can help with symptoms of depression.
There are also some studies that support the claims of the time saving effectiveness of HIIT workouts, with research stating that they can be done as little as 3x per week, requiring just 10 minutes of peak intensity exercise.
Finally, in one research, study participants stated that they found HIIT more enjoyable than continuous moderate intensity exercise, which can bode well for retention rates.


Downsides of HIIT
They can be difficult and require you to push yourself to levels of maximum effort, something that not all people are used to doing.
Generally easier if you have a decent starting level of fitness
There is some potential for injury
Potential to make you dizzy.
Meal Plans
The VShred meal plans are designed to help you completely control what you eat, down to the ounce.
Vshred.com states that the program is designed for you to buy the bulk of your ingredients ahead of time and portion them out throughout the month.
The meal plan also repeats itself which, according to VShred, accomplishes several things.
Gets you used to portion control
Allows for more economical shopping
Trains you in food measurements
Vince Sant says that the last point is very important and uses an example of grabbing a handful of nuts to demonstrate. An unmeasured scoop may seem harmless until you see that you could easily be doubling your snack's calorie count.
These seemingly innocuous extra calories can add up over the course of a day to put you well above your daily caloric requirements.
VShred Programs and Supplements


Extreme Fat Loss for Him/Her - $47
Ripped in 90 Days - $47
30 Day Move at Home Program - $47
Toned in 90 Days - $57
VSU University - $1 trial
Clean Bulk - $87
Six-Pack Shred - $19.99
Strength Building Arms - $19.99
Strength Building Booty Builder - $34.95
Weight Loss Recipe Guide - $14.95
VShred Accelerator+ - Custom Price
Supplements
VShred sells their own line of supplements through the Sculpt Nation brand.
While they state that adding supplements to one of their weight loss programs is not required, they do market their brand of supplements to customers rather aggressively.
Sculpt Nation supplements include:


Burn Evolved 2.0 - Claimed to be a fat burner that speeds up your metabolism.


Test Boost Max - Claims to contain natural testosterone boosting plant extracts.


HGH Boost - Claimed to promote production of the human growth hormone. Key ingredients include colostrum and amino acids.


Burn PM - Claimed to help you lose weight through improved sleep and recovery. Includes common sleep supplement ingredients such as L-tryptophan and Melatonin.

All of these supplements are priced at $49 per jar.
Overall Sculpt Nation sells a version of every popular genre of supplement, covering everything from pre and post workout to probiotics and nootropics.
Customer Service
VShred provides a robust FAQ page and a variety of contact options.
If you have questions or issues you can email customer service at [email protected]. You can also submit a ticket though their online contact form at Vshred.com/contact.
The company offers a 30-day money back guarantee on all their digital products.
Note: This guarantee does not apply to custom meal or workout plans.
If you wish to cancel your subscription to VShred University you will have to contact customer service directly.
Their return policy for physical products (supplements) states that: there is a "100% Lifetime Money Back Guarantee for all Sculpt Nation products purchased from SculptNation.com"
Note: Customers are only allowed 2 returns per year.
Customer Reviews & Complaints
Given the popularity of VShred and their prominent online ads across all social media platforms there has been a lot of feedback about the programs, both from professionals and customers.
If you google VShred reviews one of the first results that pops up is from a registered Dietician.
In her scathing analysis of Vince Sant and VShred she puts forth a number of red flags that she sees in the programs and product claims.
Some of these include:


Misrepresentation of scientific evidence used to make their product claims
Backlash from fitness professionals
Promises of massive weight-loss
Some of the meal plans promote unsustainably low daily calorie amounts
Misogynistic marketing content
Unsubstantiated supplement claims

When you look at the actual customer reviews of the VShred programs and supplements, the overall picture is not much better.
On TrustPilot VShred has a score of 2.6 / 5 from 2,600 reviews.
With the BBB VShred has an A- rating and is accredited, however they have an average customer rating of 3.73 / 5 from 500+ customer reviews.


Some of the customer complaints point out:


Persistent sales pressure
Issues during onboarding with the Accelerator+ Custom Coaching Plan
Felt the programs were not worth the money
Unclear ordering process
Custom meal plans did not reflect customer's personal preferences
Barrage of marketing spam emails
Pros of VShred


Active and supportive community
Many customers achieved weight loss
Favorable return policy
App kept users focused in and out of the gym

Despite the presence of customer complaints, one important positive to note is that you can see VShred customer service reps reply to negative reviews and attempt to resolve issues with unhappy clients.
In most cases VShred issue a refund, unless it was a custom program, in which case there are no refunds since your coach has already prepared the materials for you.
Competitors and Alternatives
There is no shortage of online workouts or apps to guide you on your health journey. You can easily find one tailored to the type of workout you want to do with everything from yoga and pilates to hard core gym routines.
You can check out our article on some of the best equipment and fitness apps around.
It's important to understand that there are no secrets or magic bullets to health and fitness.
The best thing you can do is look for something that you will actually enjoy doing, whether that's a home exercise machine, follow along video workouts, or something that lets you sample a variety of styles like Classpass.
Combining regular movement, a diet devoid of processed and sugary foods, and some kind of stretching or mindfulness practice should be more than enough to kick start a healthful transformation.
Is VShred Legit?
Most people that follow the VShred meal and workout plans should see some type of weight loss and muscle gain.
HIIT is a proven workout style that relies on pushing your heart rate to max levels, resulting in a number of health benefits. Combining that with a low calorie diet plan should produce results.
However, that does not make VShred a sustainable long term plan. There are a number of psychological and life factors that play critical roles in weight management. [ 1 ], [ 2 ]
Further, studies have found that low calorie diets may lower your metabolism and, once dieters return to non-restricted eating, 80% may regain the weight.
Not to mention the amount of body image and eating disorders that can arise from overly structured low calorie diets.
The fact that VShred is a marketing machine that inundates customers with images of 'perfect' bodies and advertisements for various fat burning supplements does not seem like a recipe for long term success.


Final Thoughts: For some people VShred may be a good kickstart to home training, but the company has a good deal of negative reviews and uses high-pressure sales tactics to upsell supplements and individual coaching.
If you have any experience with Vince Sant's VShred or their products, please leave your reviews below.


See Also: Best Fitness Apps & Equipment to Get Your Workouts On
You may also be interested in
Vince Sant - VShred Customer Reviews

Axel
Very complicated, pushy and they have a 72 hour cancellation that they never mention. I haven't received anything from them, but they collect the money, or your credit gets damaged. This is a pure SCAM!

Anna
SCAM - WILL MAKE UNAUTHORIZED PURCHASE
I was doing a bunch of research into reviews after seeing these products advertised to me all over my social media. I was nearly convinced until spotting websites with a ton of people claiming orders were being made without actually authorizing the purchase. I thought it was bs… until this literally just happened to me last week.
I had the products in a cart, every time you seem to get closer to purchasing it kept pulling up the dude's 30min videos going on and on and on about the additional products.
I had added two options to my cart, left it to do more review searches, then decided NOT to purchase and closed the links. NOPE - suddenly I'm seeing emails congratulating me on purchasing and to join their diet plan, etc.
I have been trying to reach them via the phone number they have all over their emails stating to call with any questions and the auto-response tells you they have a higher call volume and to reach out via vshred.com.
Well, I've done that and yet to hear back. I am disputing these purchases through my bank and will list them as fraud. I never clicked on paying for these items so I have no idea how they were able to make this happen. If this does show as a warning… nothing will. Whether the product works not I do not care - not willing to have unauthorized purchases made.

Pandrovich
I am so very disappointed I purchased the supplements and received a meal plan and was so motivated. Shortly there after I was coerced into buying into an elite Program I have gotten a meal plan and weekly check ins I asked for a cancellation days after purchase and they are refusing this company is showing bad faith and I've contacted a lawyer

dusty b
If there was a zero stars option I'd select that, I'd advise everyone to steer clear of Vince Sant, he's very good at conning

So F
Scam, disgraceful, dodgy, liars
If there was 0 stars I'd give that. I did the toned in 90 days program for a month. I ignored the red flags this marketing scheme company knows how to do very well. The 45 minute videos trying to sell you stuff was quite annoying. You can't fast forward or even exit out of them, a whole bunch of nothing talk just to get to the punchline of what they're selling.
Their supplement check out process is dodgy as. You put in your payment process first add some things to your cart then BAM, 45 minute video to buy this additional thing. Add to the cart and BAM another 45 minute video of add this. Add to the cart and BAM your card has been charged over 400+ dollars without you being able to go over your cart to edit it or remove things.
I am still emailing them trying to cancel these stupid supplements and getting my money back. They're dragging the process out on purpose. I've finally threatened them with bringing my lawyer in the mix and giving honest bad reviews. This company is a scam and not in it to help people but to steal their money

Wanderer D
After dropping $110 in a moment of weakness 2 weeks ago on plan and supplements, zero to show except loads of junk mail greeting me daily from "Vince" asking for more $$.
Better Business Bureau should shut this clown down!

Amber C
I just purchased this plan and a specialized menu for me. At first it was confusing to find my email or locate the plan I just paid for. It took some emailing customer service and figuring out the site. After a reply from my trainer I got my PLAN.I went to site and under my stuff I found a variety of work outs and plans and was confused on which to use.
After talking to my trainer I found out which one to use. I don't think they're a scam I think they need to make the site more user friendly and yes the emails are crazy, so many! I just created a folder for them. They are actually working on app so it's more user friendly. They just aren't as organized as they should be. It was stressful for me at first but I'm excited about starting my plan!!!

Jaime W
Garbage company. Do not give them your credit card number! They will charge more than advertised, then when you complain and ask for a refund they offer you a partial credit towards their supplements. I reached out via comment on their Instagram page and they delete and block unsatisfied customers!
This guy is the Billy McFarland (Fyre Fest) of the fitness world and his so called fitness program is the cheese sandwich. Do not waste your time or money on this scam.

Hayley
Just try to get a refund for this online scam. Do not waste your time. Content on the portal is so ridiculously lame. They also promise a "CUSTOM DIET PLAN" NEVER RECIEVED! They have refused to give me a refund even though they have a 30 day money back guarantee. They just want your card details and hope you never contact them again.

Kristine P
Tried to order the $57.00 plan and it wouldn't let me until I added an additional $57.00 for a continued plan. it's BS

Josiah B
This guy just copies the content from Athlean X. He is a fitness illiterate who is making money off of Athlean X's hard work.

Rachel A
DO NOT PURCHASE! They have flooded my email with emails... Soooo many emails. All they do is offer more and more ways for you to spend your money. The personal diet/meal plan is a joke and not refundable. I could have spent that money on diet pills and had better results.

Nicole
Hi I would like to return a package I bought on the 5th of June. I would like to be refunded. My transaction code was 8778877815 . I never used it. Haven't seen the site or pop up since I purchased it. Don't know what it looks or feels like