Roberta's Unique Gardens Reviews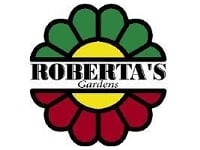 Roberta's Unique Gardens is a fourth generation family owned business who says that they are a leading exhibitor at flower and garden shows around the world who searches the globe for "hard to find, yet easy to grow" plants.
According to their website, their goal is to enhance your gardening enjoyment by providing you with top quality, leading edge perennials and annuals that are suitable for your garden and home with the best service available.
How Does It Work?
Customers can find their products through the QVC network, QVC.com, RobertasGardens.net, and at flower shows across the United States. You can search their available plants and flowers by categories like Perennials, Bulbs, Tropicals, Groundcover, Edibles, and more.
Shipping options will depend on the type of plants you have ordered - specifics will depend on what you have ordered and when.
Cost & Price Plans
All plants, flowers, and other planting products like fertilizers will be priced depending on the type of plant and the quantity that you would order.
Shipping costs will depend on these factors, as well as where you live within the continental United States.
Mobile Options
Not applicable.
Refund Policy
Roberta's Unique Gardens does not offer any money back guarantees, but they do offer something called a Plant Replacement Guarantee.
This guarantee is good for up to one year from the date of shipment for cold hardy perennials and up to 90 days from shipment for annuals, houseplants, and tropicals.
All you have to do is fill out and submit the Plant Replacement Form and Roberta's replace the original plant with another, or a similar or comparable plant if they do not have any of the originals in stock.
Customer Service Contact Info
Customers who would like to speak with a Customer Service representative can call them directly at (800) 428-9726 or at their mailing address of PO Box 368, Waldron, IN 46182. Plant Replacement Forms should be submitted directly to the website.
Reputation
Roberta's Unique Gardens has received mixed customer reviews; some complaints have to do with the quality and accuracy of the plants people receive, while others have to do with the speed - or lack thereof - of the Customer Service team addressing their problems.
However, many customers have updated negative review posts by saying that ultimately their problems were resolved by the Customer Service team.
Is It Safe?
There does not seem to be any complaints regarding safety at this time.
Competitors and Alternatives?
Most people purchase their gardening supplies at local greenhouses and major home goods retailers like Home Depot or Lowe's.
If you have any experience with Roberta's Unique Gardens or their products, please leave your reviews below.
You may also be interested in
Roberta's Unique Gardens Customer Reviews

Cecilia J
Not happy with what Roberta's been sending out
I would give 0 stars if I could. I put up with bad half dead, tiny plants , bad packaging for the last 3 years or so from ordering from QVC.
As of today the plants I ordered, planted, took really good care of i have nothing to show for what was supposed to be perennials.
Stupid me, again I ordered a lot of plants from Roberta's and what really ticked me off this year was I ordered the 8 piece roselily on the first day QVC had them on.
Well today I received only 4 bulbs out of 8 ,called and was told they don't have any more to replace what I didn't receive.
This is the last time they will get my money. I have been seeing better and healthy plants for the same price I was paying for the crappie plants Roberta's been sending me. After this year that's it.

Me
Worst Customer Servicer Anywhere
Roberta's has the worst customer service. Try calling them today I tried every hour on the hour and let the phone ring for 15 minutes no answer. The mail box says press 0 to leave a message in the general mail box but when you press 0 it says it's invalid. I tried emailing but it wouldn't allow me to submit my email I tried completing the form but that wouldn't even go through. If there was a -* that's the overall rating I would give them.

Judith G
Poor Packaging choice by Roberta's for shipping plants
I just received an order of some plants that I placed thru QVC. I was shocked at the condition in which the plants arrived. The packaging that Roberta's decided to send the plants in was awful.
The soil came out from most of the plants and the plants were starving for attention when they arrived. I don't know if they will be resuscitated but I watered them and left them outside my patio door hoping the day will breathe life back into them.
Shame on Roberta's for selecting packaging that is less than adequate to get plants to their destination.

Mary R
It took a very long time to receive the fig (Cicago Hardy) trees I ordered. Original order placed 03/12/2021. Finally shipped on 04/15/2021. Seemed like a long time to ship when the zone I live in was in season.
I ordered 2. I got 2 but one of them was about half the size of the other. Both seemed healthy when they arrived and were packed well. But over the past couple of months I've discovered they are infected with leaf rust fungus. Been fighting it for a couple in months, trying to keep it from spreading and getting any worse. I've changed the soil of the pots they are in 2 times. This last time I made sure it was fresh soil from a brand new bag and brand new cleaned and sanitized pots. I've tried using Neem oil to control the infections but it do ids not seem to help.
But I continue to be fight this fungus. Nothing I've had in the past has had this issue and I don't know where else it could have come from. It had to be on the plants when they arrived. Not happy with the fungus condition of the plants not a fan of fighting the fungus every day and to keep. it away from other plants. Any soil these plants have previously been in has been destroyed.
Bad business to send out infected plants.
Total disappointment in this shipments quality.

Gator K
Ordered day lilies and when they grow its like cornstalks are growing! Never saw anything like it! Very poor QVC customer service regarding refunds, they direct to Roberta's and they just want to keep sending more plants....NEVER AGAIN!

Fred S
On 3/12/17 I ordered hyped up Red Chinese Tree Peony bare root. This is first year it has grown enough to bloom. It's white NOT RED. Called Robertas and they will not do anything except want to send me a replacement for $15 shipping AND STILL CANNOT GUARANTEE THAT IT WILL BE RED.
Called QVC where I ordered it from and they will not do anything either.

Betty S
I get so excited in late winter when QVC starts showing spring flowers. Two years ago I ordered the ground cover roses. I had a rock bed with red roses & made a munched area in front of that to plant the ground cover yellow roses. So excited to see the result. The ground cover from Roberta' s garden was nothing more than a mini rose. A replacement was sent this year but they are not a ground cover, spindly & ugly. Also, received day lilies a few years back that were not as advertised. They were replaced & l was happy with the last shipment but I plan to take up the roses that ARE DEFINITELY NOT GROUND COVER ROSES. AND I HAVE NO PLANS TO ORDER FLOWERS FROM QVC ROBERTA'S GARDENS AGAIN!!