GOLO.com Reviews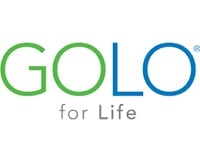 GOLO.com Review: Does it Work?
GOLO Weight Loss, found online at Golo.com, is a popular weight loss product that promises users a way to reverse insulin resistance, a health condition which GOLO claim is responsible for many people's unwanted weight gain.
How Does it Work?
Insulin is one of the most important hormones in your body and directly affects metabolism, weight gain, aging, and your overall health. Insulin resistance has been believed to cause premature aging and increased metabolic age.
According to Golo.com there are over 100 studies supporting the safety and efficacy of the GOLO Release dietary supplement.
Additionally, they claim that studies have shown that those people taking the GOLO release pills "lost significantly more weight, inches around their waists and lowered their health risk markers" to a greater extent than those subjects taking a placebo.
However, the company website only contains links to the PDFs of these studies so it is unclear if these studies have been peer reviewed or accepted by any respected scientific publications.
Ingredients & Side Effects
Unlike many other many other weight loss drugs, the GOLO insulin resistance supplement does not rely on caffeine and stimulants.
Instead, GOLO states it's release pills are and all-natural plant-based formula containing containing 7 plant-based ingredients and 3 minerals.
The website claims GOLO Release is "made in the USA in an FDA certified facility".
However, the FDA states it does not "approve" laboratories or manufacturers of dietary supplements. [ 1 ]
So while a GOLO facility may have been inspected by the FDA, the claim that it is FDA certified seems misleading.
The ingredients used by this product include:
Magnesium
Zinc
Chromium
Rhodiola Extract
Inositol
Berberine Extract
Gardenia Extract

.

Banaba Leaf Extract
Salaretin, Apple Extract
Vegetable Cellulose
Rice Fiber
Stearate
Silica
Customer Reviews & Complaints
At this time it appears as though there are mixed reviews for this product outside of the reviews on the company's own website.
Additionally, many of the positive reviews that are available for GOLO are from partners and affiliate websites, which makes it difficult to assess the degree of bias included in each review.
Amongst the negative customer reviews complaints claim that the Release Pills have done nothing to help with weight loss and in some cases people have put on weight following the GOLO protocols.
Some believe that any weight loss on the program is strictly attributed to the aggressive caloric restrictions they recommend, and that their diet plan is nothing unique, echoing basic healthy guidelines that most people are already familiar with.
Others reported having negative side effects to the pills such as Acid Reflux or diarrhea.
On the other hand, proponents of GOLO, who have experienced success with the product, claim that the naysayers did not take the correct dosage or did not follow the program correctly.
Ultimately, it's very difficult to judge diet programs based on anecdotal evidence as everyone's weight loss journey is unique and what works for some may have opposite results in others.
This is why it's important to consult a professional before undergoing any kind of supplement regimen especially if you may have had negative reactions to herbal/weight loss products in the past.
Customer Service
Customers who would like to contact a representative with any questions, concerns, or complaints can do so by phone at 1-800-730-4656, by email at [email protected], or by filling out the contact form at Golo.com
Cost & Price Plans
The GOLO Weight Loss program comes with the 'The GOLO for Life Plan' eBook and the GOLO website membership when you purchase a bottle of GOLO Release for $49.95 (discounts for larger orders) with free shipping included.
Refund Policy
Golo.com states that their Release Dietary Supplement comes with a 60 day money back guarantee, and customers who are not satisfied with their purchase can return it for a full refund within 60 days.
Competitors and Alternatives
One weight loss program that has been getting a lot of attention is Noom Weight Loss.
Their system aims to work by helping users make lasting behavioral changes, and has clinically-backed results.
Noom is designed on the three pillars of Psychology, Technology, and Human coaching. Their program is also customized to each participant's demographics, lifestyle, and weight loss goals.
The app trains users to build better habits without forcing them into an overly restrictive food plan. Instead they have developed a color coded system based on a food's calorie and nutrient density.
By eating larger amounts of foods with low calorie density, this method will naturally reduce your caloric intake resulting in weight loss.
By contrast, calorie dense foods that pack a large number of calories into small amounts are limited in the Noom program.
These principles are presented in an easy to use app that provides guidance and support when you need it.
According to the company, those who follow the program tend to lose 1–2 pounds per week.
In one Noom sponsored study they found that 78% of almost 36,000 users sustained their weight loss over 9 months.
Does GOLO Really Help With Weight Loss?
While GOLO is based on sound principles of addressing insulin spikes and managing your metabolism, it's difficult to fully recommend this program.
While any Diet that promotes whole foods instead of processed and encourages exercise is going to have at least some results it's unclear how effective the GOLO Release Supplement is.
In the studies commissioned by GOLO to prove its efficacy the participants who showed positive results were taking the supplement in conjunction with an exercise and Diet plan, making it hard to narrow down exactly how big of a role Release played in their success.
Further, while GOLO may help you reach your desired weight goal and maintain lower blood sugar levels it's still a calorie restricted diet.
So unless you commit to lifelong behavioral changes it may be an unsustainable long term solution especially if you include the cost of the supplement.
If you have any experience with GOLO.com or their products, please leave your reviews below.


You may also be interested in
GOLO.com Customer Reviews