FWRD Reviews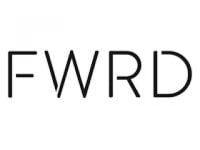 FWRD.com is the online home of FORWARD, an online fashion boutique run by Elyse Walker, known for her independent, high end boutiques in California and who has recently branched out to online fashion as well.
How Does FWRD Work?
According to their website, FWRD.com was created when Elyse Walker decided that she wanted to take the traditional brick-and-mortar shopping experience and translate it into the online shopping experience.
They currently offer their customers products in categories including New, Designers, Clothing, Shoes, Bags, Accessories, Sale, and Lookbooks.
This company says that they are currently bringing people the fashions of some of the most important and well known names in international luxury design such as Alexander McQueen, Balenciaga, Bottega Veneta, Chloe, Givenchy, Proenza Schouler, Saint Laurent, Stella McCartney, amongst others.
The goal of this company was to transcend traditional online stores by selling designs from the most elusive designers and doing it with first-class service.
They also promise that their catalogue of items will be evolving continually.
Cost/Price Plans
Because this company carries such a wide variety of products, and update their inventory on a weekly basis, there is no real way to quote a single or static price range for the products you will find here.
However, because this company does specialize in high end, designer apparel customers should expect to find prices in the hundreds of dollars, perhaps even thousands of dollars.
Refund Policy
The website says that their customers do have 30 days from the date of purchase in which to return their unworn products with tags still attached for a refund or exchange.
Any customer who is seeking an exchange should contact their Customer Service department before returning their item to make sure the item they would like to exchange it for is in stock and eligible for the arranged exchange.
All domestic orders are welcome to be returned using one of their prepaid mailing labels and dropped off at your local shipping center.
Customer Service Contact Info
Customers who would like to contact their Customer Service team with questions, concerns, or complaints can do so by phone at 866-434-3169, by email at [email protected], or by using the website's Live Chat feature whenever it is available.
Reputation
Unfortunately it seems as though this website is still new enough that it does not appear to have very many customer reviews at all, and almost no reviews from style or fashion blogs and websites either.
The same cannot be said of the woman that owns this website, Elyse Walker, who is described by Forbes Magazine as one of Hollywood's most well liked and most successful independent boutique owners.
She actually has another boutique website currently under operation in her own name as well.
This company appears to have a well respected owner from the fashion industry, as well as a standard Refund Policy for customers who are unhappy with what they have received, so customers may feel comfortable trying this online store for themselves.
If you do have any questions or concerns, however, make sure to voice them to the Customer Service team before you finalize your purchase.
Competitors and Alternatives?
There are many, many different online shops that promise they specialize in high end designer clothing, including Ssense.com, Net-A-Porter.com, and others.
So if you're looking for an alternative to the FWRD retailer you should be able to find another company that fits your needs better.
If you have any experience with FWRD or their products, please leave your reviews below.
You may also be interested in
FWRD Customer Reviews

C P
Sent me wrong and defective bags twice and refused to issue a quick refund
My experience with FWRD has been horrible. I have purchased from them multiple times before, which consisted of three ysl bags, a bottega bag, two pairs of converse sneakers and a couple of miscellaneous items. The first YSL bag and the bottega bag (chronologically the second bag) came with no issues. The two YSL bags and the converse sneakers that came after were either deformed or obviously worn (with gum on one of the soles worn).
But that's not the horrible part. I recently bought two YSL small puffers with them, one in black and one in dark honey (I kept going back to them because they still had discounts for luxury brands like YSL and bottega, but trust me it will not happen again after this). The first time they were sent to me, they sent me a MEDIUM dark honey puffer and a black puffer with peeling handles. They apologised and quickly arranged for a reshipment which was great. But then when the reshipped bags arrived, I found that they again sent me a MEDIUM dark honey puffer and a black puffer with SCRATCHES on it.
I asked for an immediate refund but was rejected despite the fact that I had provided photos on both occasions to prove the bags were wrong and defective and tracking numbers for the returns. Because I just wanted to end this as soon as possible, I conceded and asked for a refund immediately after the bags have arrived at their facility. I was again rejected and was told to wait out the standard 7-10 business days for them to process the returns because they have "protocol" and apparently they did not believe the fact that I was given a more expensive bag TWICE (not that I could believe it myself until it actually happened). Some great customer service really! Would not recommend at all.

Cindy A
This is for FWRD as a Company, not Davina. I have been screwed over by whomever put in this order in the first place!! I was only supposed to be charged $244.12 once.......instead you picked some arbitrary number for this charge at $305.16.
I thought, as well as Nate at the time that it was fraud on my credit card, since I had no transaction adding up to $305.16 in the first place. I have been working on this wrong charge of yours between FWRD and my credit card company.
I had to get a new number because of what you did, even tho there was no fraud at all, just you charging me the wrong amount. I had to wait 2 weeks to get, so no charge card for me for that whole time, and spent countless hours trying to make things right.
I still do not think the charges are right, and that I am STILL out $61.04. I feel Like I still payed $305.16 instead of the CORRECT price of $244.12. I shop with you quite a bit, and all you could give me was a measly 5% percent off another item?!
I know it says 15% off for ALL MY TROUBLES, but I know I already get an automatic 10% every time I shop with you already!! I can't even put into words how upset I am that you STUPIDLY did this, still makes no sense why you over charged me in the first place, and that I SPENT HOURS trying to get it all fixed the right way.
So yes, I am SUPER PISSED OFF to say the least at ALL the havoc and Over Charge that I still feel I am dealing with!! I will also have to go on other sites now to air my Grievances for what you have put me through!! NOT COOL AT ALL!! Everything would have been just fine if you charged me the $244.12, sooooooooo simple, like you have done many times before...
AND the fact that I NEVER needed a New credit card!! You should find out the person who started this whole wrong charge thing and fire them Immediately!! I certainly would if it was MY company, and My customer had to go thru all this time back and forth, thinking they were defrauded, etc!!

susan s
Attempted to scam my credit card
Three fraudulent attempts to use my credit card. Never shopped there or heard of it.

Pauli P
I wouldn't even give them one star.
I wouldn't even give them one star, but I do not have another option. This is the second time I ordered from them. They send you garbage instead of the product they are selling in their web page. I paid $1,169.00 for a Dolce & Gabbana dress, they send a horrible "copy" of it, it's not even similar to it. It's literally garbage. I will never buy from them again.