Turo Reviews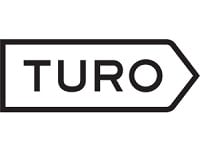 Turo is a company that allows car owners the option to earn extra money by renting their cars out to pre-screened and approved renters using their secure and fully insured service.
How Does Turo Work?
Turo.com was originally RelayRides, a ride sharing company whose goal was simply to give car owners interested in making extra money a to rent their car locally to others who didn't have cars or who were interested in renting cars for various tasks.
Now that RelayRides has changed into Turo.com, they have changed their focus as well. Their new approach to local car renting is to promote their selection of vehicles to travelers who are interested in not getting the same old boring stock sedan from a traditional car rental company.
In addition, they not only get a car that has more personality or interesting features than what they may get from a rental car company, but they also have a chance to speak to the car's owner about their local community and perhaps get some insight on places to go or events to participate in.
Outside of the evolve focus on traveling and tourism, many of the aspects of this company's rental system have remained the same. Car owners still set their own parameters for how long they are willing to rent their, the rental instructions, and the rental price.
In addition, Turo says that each car rented through their service is insured up to $1 million, and that each renter that uses their service has been pre-screened for eligibility - no renters with bad driving history or unconfirmed identities will be allowed to rent. This insurance will cover all damage or thefts from your car, with no out of pocket expenses to the car owner.
Cost/Price Plans
Car owners set the prices for their car rentals, but when doing so they need to keep in mind that 75% of the rental and mileage charges go to the car owner while 25% is taken by Turo.com. Three days after the completion of your rental reservation, your part of the fees will be deposited into your bank account.
Refund Policy
Since this service is free for car owners to participate in, they do not offer a Refund Policy to them. Customers who are renting cars will want to know both their cancellation policies and potential for refunds up front.
Customer Service Contact Info
Customers who would like to contact their Customer Service team with questions, concerns, or complaints can do so by phone at 866-735-2901 or by submitting them directly to their website through the Email Us link.
Reputation
Unfortunately the transition from RelayRides to Turo appears to be fairly new, and therefore there are not many reviews available for the company in its new incarnation at this time.
However, during their life as RelayRides, this service appeared to receive positive reviews from both independent reviewers and renters, and they were always well liked when compared to other rental by owner services because they do have options of locations nationwide unlike other services which are specific to certain metropolitan areas.
Competitors and Alternatives?
While there are many rental car companies out there, services that allow regular car owners to rent their car out are fewer and far between, including GetAround.com and many others
If you have any experience with Turo or their products, please leave your reviews below.
You may also be interested in
Turo Customer Reviews