Folliboost Reviews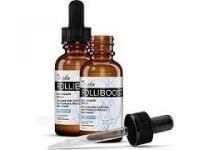 Folliboost Hair Growth Serum, also known as Root Reactivation, was developed by Dr. Jack Locke, who started looking into the development of a product to help women with thinning hair when his wife and daughter were struggling with the issue.
Locke tells a story about how in his research he found an option with promising results which centered around the ability to secure a specific form of one type of plant.
Because of the lack of access to this particular ingredient, Dr. Locke offered his solution to only a select few family members and friends. Later, upon securing adequate supply of the needed plant, he opened up the treatment to those outside of his personal circle.
How Does Folliboost Work?
Dr. Locke developed his initial concept after reading a study performed by Dr. Bruno Bernard. This study in particular outlined the decrease in hair growth due to the hair follicles in women staying in a "dormant" state.
Hair follicles go through several different stages, those of which are:
Anagen (growth)
Catagen (regression phase)
Telogen (resting period)
Dormant (sleeping)
The problem that lies within the issue of thinning hair is that the follicles go into a dormant state and don't come out as they should. Hair should continually cycle through the different stages. However, some get caught up in one and need assistance getting through to the next one.
Dr. Locke took this study and researched possible solutions to force the follicles into the growth stage.
What he came up with is that there is a hair growth signal that triggers the next stage in the cycle. When using a certain type of phyto-plant in which you extract the liquid precisely, growth can be regenerated starting in just a few days.
This specific phyto-plant that he found to be useful is called Organic Pea Sprout. The compound that derives from the plant is referred to as Anagain. It is applied to the scalp twice daily.
Cost and Price Plans
You can purchase a two-ounce bottle for $39.95, which is the equivalent of a one-month supply. If you purchase multiple bottles at a time, the price per month decreases.
1 month supply - $39.95
3 month supply - $96.00
6 month supply - $144.00
If you order through the company website, you qualify for free shipping, as well as a 180-day money-back guarantee.
Customer Service
The Folliboost Serum is made at Tricho Labs. Their website lists both a contact number (833-287-4246) and email address ([email protected]) within a link at the bottom of their main page.
However, many customers report that it is difficult to get any assistance from the company. Even with several emails and phone calls, the issues do not get resolved. At times they are told that their information was passed on for review, but nothing comes of it.
Due to this, many people have been denied their 180-day guaranteed refund. They have issues getting someone on the phone to give them clear direction on the process. By the time they can rectify the situation, the timeline has expired. It is not common that Tricho Labs will honor the guarantee, even with documented communication.
Customer Reviews & Complaints
The Better Business Bureau (BBB) has two published reviews on their website. Although the business itself is not accredited with the BBB, it has a score of one star.
Amazon has an average 3.8-star rating, with most of the complaints being that the product does not work as specified. Some have also complained that their hair started falling out instead of growing when they began using the product.
Google Reviews has a slightly higher average rating of 4.1 stars. The main source of complaint with the negative reviews is the consistency of the product and it not working as marketed.
There are several independent reviews that rate it on par with Amazon and Google. Although many find it expensive, it has more positive reviews than negative.
Competitors and Alternatives
There are several different options on the market for hair regrowth. The biggest competitors that Folliboost has are Rogaine and Vegamour. There are specific differences between the brands.
Folliboost vs Rogaine: The main difference between these two products is that Rogaine utilizes minoxidil, and Folliboost uses more natural ingredients. Although Rogaine is more well-known than its competitor, it also has more severe side effects. This can include swelling and chest palpitations. Folliboost does not have any record of issues like these in the online reviews we researched.
Folliboost vs Vegamour: Both of these products are the same in that they both use phyto-plants in their ingredients. Like Folliboost, Vegamour utilizes natural ingredients and doesn't have any negative reviews about side effects. The main ingredient in each formula is different, with Vegamour being comprised of mung bean, curcumin, and red clover. Folliboost focuses on Anagain, Baicapil, and Biotin.
Where To Buy?
You can purchase Folliboost Hair Serum online. It is not sold in physical stores. It is available through their direct Folliboost website, through Tricho Labs, or on sites like Walmart and Amazon.
The Bottom Line
Although the reviews are mostly positive, the sales page for this product gives us pause. When you go to the Folliboost website, you get roped into a long, detailed story about the origin of the product. There are no links to navigate anywhere else. The approach comes across as scam-like.
Additionally, in searching for Dr. Jack Locke, the founder of this product, you find nothing on him as an individual. The only online presence that he has is in the website origin story. The scathing reviews of the issues with customer service revolving around the 180-day guarantee makes us hesitant as well.
Further, the sale techniques that they utilize are off-putting. They encourage you to act quickly because the product often sells out. However, they have made a special agreement with "Jack" that if you order now through their website you are guaranteed to get the product.
This doesn't sit well with us when you can find the product through other avenues and there are no reviews of it being hard to get.
Although the before and after photos look promising, and the ratings are appropriate, it is hard to get past the website and lack of online presence for the founder, as well as the customer service issues.
If you have any experience with Folliboost Hair Growth Serum, please leave your reviews below.
Folliboost Customer Reviews

Tina T
I have tried EVERYTHING on the market. I could see a difference in 2 weeks. I'm blown away I'm in love with this product and able to talk intelligently to a person I respect beyond measure. It was a dream come true.