Cubii Reviews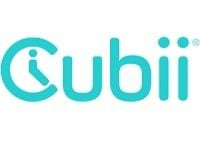 Cubii is a company that markets a line of compact elliptical workout machines and accessories designed to be used in a sitting position, with the aim of being able to work out while doing other activities.
How Does Cubii Work?
The Cubii elliptical machine is designed to be used with the feet and can be used for low-impact cardio exercise.
The device has different resistance levels and tracks calories burned, distance, and strides, and it can be connected to an app that allows users to set goals, track progress and compete with friends.
The Cubii can be used at work or at home to burn calories, improve circulation, and increase energy.
The device comes with an attached LCD monitor that tracks distance, strides, time, RPMs, calories, and time.
The Cubii Pro is Bluetooth enabled, and it allows you to connect to all apps, communities, and paired devices.
The Cubii Elite is the most expensive model and comes with a premium wood-look finish.
Cost and Price Plans
The cost varies depending on which model you purchase. The Jr is $249 and comes in two colors, while the Pro is $349 and comes in two other colors (red and grey).
The Elite, a limited edition model, is $399 and only comes in the woodgrain finish.
Competitors and Alternatives
There are plenty of alternatives to Cubii if you're in the market for an under-the-desk bicycle.
Cubii vs Fitdesk - The FitDesk Desk Exercise Bike works just like the others reviewed, but it also comes with an adjustable seat back and extender - it's designed to serve as a desk chair and a bike all in one, letting you strengthen your core in addition to your legs.


Cubii vs Ancheer - The Ancheer Pedal Desk Exerciser works a lot like the Cubii but is much less expensive - just $140.
It can be used in a similar fashion, including while you're reading, working, or watching television. It comes with an easy to read LCD but is not Bluetooth-compatible.


Cubii vs DeskCycle - The DeskCycle under-desk bike is another option. It's designed more similarly to the Ancheer Pedal Desk Exerciser but allows you to upload your daily steps to FitBit.
It also comes with an online activity logging software and a 1000+ minute display. It is only sold on Amazon and is around $189.
Customer Reviews & Complaints
Cubii has a good customer service reputation and few complaints, with largely positive product ratings from customers
Some customers have complained about the bicycle making a bit of a squeaking noise with every rotation, but the company is willing to replace the machine if this is a problem.
Customer Service
Cubii offers a 30-day return policy for all products.
Customers can contact customer service by filling out a return request and emailing [email protected] or by calling the toll-free customer service line at 1-844-282-4401.
The company also has a mailing address in Chicago, IL for any further assistance.
Where to Buy?
You can buy Cubii directly from the manufacturer as well as on Amazon.
The Bottom Line
Cubii offers an innovative solution for those looking to incorporate exercise into their daily routine while sitting at a desk, offering different models with various features and price points, making it accessible to a wide range of customers.
It also has a good reputation for customer service and positive reviews from users.
However, it's important to compare with other alternatives available in the market and decide which one fits best your needs and preferences.
If you have any experience with Cubii or their products, please leave your reviews below.
You may also be interested in
Cubii Customer Reviews

Ginny T
excellent customer service
I had a problem with my cubii and contacted cubii's customer service. I got an immediate response. Levy was wonderful. He provided excellent customer service. He was very helpful with the problem and provided a positive solution and I felt that I had been taken care immediately. I use my cubii everyday. It has helped me not only as an exercise, but it has also helped me manage the pain I have in my legs. I love my cubii.
G.T. Santa Monica, CA.