G Plans Reviews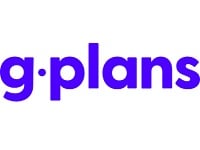 G Plans Review: Does it Work?
G-Plans (formerly Goglia Nutrition), headed by Dr. Philip Goglia, is a San Diego based nutrition company offering 'metabolic type' personalized weekly meal plans.
Dr. Goglia states these plans rely on data, science, and his 30+ years of experience in nutrition.
Below we take a closer look at what the G-Plans diet claims, customer reviews, and analyze whether or not it's a good idea to trust them with your health plan.
How Does G-Plans Work?
The company claims that their combination of technology, nutrition planning, and supplements can provide users with a clear path to overall health and weight-loss.
Dr. Goglia has used his popularity and reputation as "Nutritionist to the Stars" to grow the company quickly.
He boasts about working with various celebrities who need to either lose weight or gain muscle for upcoming roles, and has been featured on the Dr. Oz show.
The program is based on the concept of 'Metabolic Typing', the idea that an individualized approach to weight-loss, based on a person's unique metabolic type, will yield the best results.
Goglia claims that this scientific approach can increase metabolic efficiency and fight the body's urge to hoard and store fat as a response to poor eating patterns.
He goes on to state that the best way to change your body is to eat the right foods at the right times in the right amounts, and that his personalized G-Plans will inform you how to do so.
This starts with the G-Plans quiz which asks a variety of questions about your body's metrics, eating habits, exercise routines, digestion, and other details.
This information is used to place you in one of three categories that will determine your optimal macronutrient (Fat, Protein, Carbohydrate) ratios.
Fat and Protein Efficient - This body type processes fats and proteins better than carbs, so your meal plan will be heavier on proteins. According to Dr. Goglia this is the most common metabolic type.


Carbohydrate Efficient - This body type metabolizes carbohydrates more efficiently than fats and proteins, meaning that optimal macro ratios will be about 70% carbs, about 20% protein, and about 10% fat.

This type of diet will also influence your exercise plan to be more focused on endurance activities instead of weight training.
Dual Efficient - This is the least common body type and requires a balanced meal plan and an exercise plan of endurance and weight lifting.
Once you have your profile and become a G Plans member, you will get customized meals plans delivered to you every seven days.
You will also get access to tracking tools to help track your weight loss and fat loss progress.
G-Plans promises fat loss of at least 1.5% per week (and often much more) when you begin following their plan.
Dietary Restrictions and Safety
The website states that G-Plans meal plans can be tailored to fit the following conditions and diets:


Hypothyroidism
Cardiovascular diseases (diabetes, high cholesterol, high blood pressure, etc.)
Esophageal Reflux or GERD
Irritable Bowel Syndrome (IBS)
GI disorders
Allergies/Intolerances
Polycystic Ovarian Syndrome (PCOS)
Specialty Diets (vegetarian, vegan, paleo, etc.)

Foods to Avoid
The meal plans allow for a wide array of healthy foods, however they encourage you to avoid the following foods:



According to Goglia, these ingredients can wreak havoc on the digestive systems, resulting in inflammation, bloating, cramping, indigestion, auto-immune responses, allergies, unstable blood sugar, mental fog, and other conditions.
Goglia goes on to say that you should avoid any foods that contain mold, such as mushrooms, sauerkraut, etc.


Foods to Eat
Some examples of foods high on Dr. Goglia's recommended list include: Asparagus, garlic, onions, fish, alternative milks, and tomatoes.


Note:
If you do have any of the aforementioned conditions you might have to do some serious meal plan customizing as a lot of G-Plan recommended foods are high on the
FODMAP list
and may trigger issues like IBS.
Pros & Cons of G Plans
There are a lot of things to like about the G Plans diet, but unfortunately there are equally as many red flags.


Pros
One thing that stands out for us is that under the G-Plans diet you will eat to stimulate your metabolism and not severely limit your caloric intake in an effort to lose weight.
Low calorie diets often lead to poor adherence amongst individuals, may actually slow down your metabolism and trigger fat storage, and can lead to intense food cravings.
G-Plans states that they are not an intermittent fasting program and highly encourage their members to not go more than 3.5 hours without eating.


Cons
The main issue wit the G Plans diet is that there is not enough evidence or medical consensus that Metabolic Typing is real, or that it can help you lose weight.
Variations of this idea have been around for decades but there has been little to prove the theory's effectiveness.
While it makes sense that an individualistic approach to weight loss can be effective, there aren't medical studies that show 'metabolic-type diets' are more effective than other types of diets.
Another issue is that G Plans uses an online quiz to determine your 'Metabolic Type', and it's unclear whether such a quiz would be effective at determining a metabolic type (assuming such a thing exists).
Typically a medical metabolic test to estimate basal metabolic rate (BMR) consists of a 10 minute breathing lab test or a comprehensive metabolic blood panel.
An alternative is the Harris-Benedict Equation, which uses basic information such as sex, age, height, weight in its formula to come up with a BMR estimate.
However, studies have found that "...prediction equations were inaccurate in various clinical settings".
On G-Plans.com the company has a disclaimer regarding their customers' success stories that states,
"These users exercised daily and ate a well-rounded diet. Their fat loss is not typical."
G Plans Reviews & Complaints
Dr. Goglia's book, Turn Up The Heat: Unlock the Fat-Burning Power of Your Metabolism, currently has a rating of 4.0/5 on Amazon.
Negative reviews for G-Plans mainly revolve around billing issues and complaints from customers not receiving refunds for the upgraded programs or supplements which do not come with a money back guarantee.
G-Plans receives mixed to generally negative reviews from customers on a number of different reviews websites, including on Reviewopedia, which you can read below.
There are also positive reviews from customers that mention G-Plans helped them lose weight and stay on track with a healthy diet plan. Customers also had high praise for the head nutritionist at G-Plans and found her very helpful.
Other G-Plan reviews pointed out additional issues with the program, complaining that the company uses a lot of upsell techniques and aggressively pushes their line of supplements.
They also pointed out some of the marketing gimmicks G-Plans use to convince buyers they're getting a scientifically proven diet plan.
G-Plans Costs & Refunds
Customers have 4 options when it comes to using this company's meal plans.


Food Management, Calorie Counter & Exercise Journal (Free) - Basic limited access to the app and these tools is available for free.



Maintenance Plan ($9.99/month) - Includes everything in the free version with no limitations on use and allows access to more advanced tracking tools and features.



Pro Plan ($39.99/month) - This is the full G-Plans experience, providing users with customized weekly meal plans and all the tools to closely follow their diet.

The Pro Plan Includes everything in the previous plans but is tailored to your metabolic type.



Managed Plan ($299.00/month) - This plan offers access to a G-Plans in-house nutrition expert who will provide coaching and manual adjustments to your meal plans and assistance with using the app and tracking tools via a one hour weekly phone consultation.
Refunds
There are a few important billing aspects to be aware of when signing up for G-Plans.
All plans will automatically bill for up to 12 months. You can cancel at any time and will be billed for the current month but not any further.
Remember that if you signed up for the app via the Apple Store or Google Play you have to cancel your subscription through those platforms.
If you signed up directly through G-Plans.com you can simply go to your account, click on settings, look under the "Your Membership" section and click "Cancel Account."
The Pro Plan monthly subscription comes with a 30 day money back guarantee. You can cancel within the first 30 days and get a full $39.99 refund.


Note: If you accept any membership subscription upgrades like the Power Plan, Annual Plan, or Trial Plan they will not come with this 30 day money back offer.
Customer Service
If you would like to contact Customer Service with any questions, concerns, or complaints can do so by

Email: [email protected]
Phone: 619) 220-9009

There is also a help center with a detailed FAQ on their website which covers billing issues and other issues you may have with the app or meal plans.
The business address is:


Goglia Nutrition, LLC - G-PLANS.COM
415 W G St. San Diego, CA 92101


The company also runs a Facebook Support Group where customers can connect with other G-Plan dieters and get extra help and motivation.
Competitors and Alternatives
There are many approaches to picking the right diet for your personal circumstances, whether it is eating for your blood type, eating for your exercise preferences, eating a special diet for specific body changes, and more.
One popular option is Noom, which offers a lot of the same food tracking and logging functions as G Plans but has a focus on breaking bad eating habits and rewiring food cravings.
Is G-Plans Worth It?
As with most diet plans, much of the success is predicated on your own personal habits, discipline, and dedication.
However, G-Plans has a lot of negative reviews from customers who feel they were taken advantage of.
Further, there isn't enough clear evidence that Metabolic-Type diets are any more effective than a regimen that encourages intuitive clean eating, cuts out processed foods, eliminates sugars, and encourages daily exercise.
There are also a lot of free meal plans available online that you can experiment with to find a way of eating that works best for you.
If you have any experience with G Plans or their services, please leave your reviews below.
You may also be interested in
G Plans Customer Reviews