Noom Weight Loss Reviews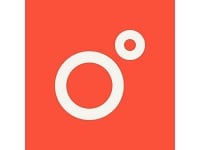 The Noom Weight Loss App is a mobile application from company Noom, that states their aim is to create products that help users live healthier lives and hopefully give them the tools they need to lose weight.
How Does It Work?
Mobile users can download the app and begin using all of their tools and resources to being losing weight.
The basic version of their app gives you the ability to log your meals, personalized daily tasks will help you understand what activities to do to lose weight, and get access to hundreds of educational articles.
They also offer Noom Weight Loss Pro, an upgraded version of their mobile app which provides access to recipes, priority support, more workout challenges, waistline tracking, and more.
They promise the average Pro user loses weight twice as fast the average user of their basic app.
Cost & Price Plans
The application is free to download on all formats, and the basic Noom Weight Loss App is free to use as well. Members who would like to upgrade to the Pro version of the app can do so for $9.99 per month.
Mobile Options
These applications are free to download for both Android and iOS mobile devices.
Refund Policy
Noom.com does not detail any Refund or Guarantee Policy for their users, but their upgraded membership is charged on a month-to-month basis, and users can cancel this membership whenever they choose without incurring any future charges.
Customer Service Contact Info
Customers who would like to speak to their Customer Service team about their questions, concerns, or complaints can do so by email at [email protected], or by traditional mail at 530 W 25th St., Suite 502, New York, NY 10001.
Reputation
In general, Noom Weight Loss App has many positive user reviews as well as the support and respect of independent reviewers who appreciate the ease of use and the usefulness of the tools and resources they offer their users.
Competitors and Alternatives?
There are many other mobile applications available to help people with both their fitness and weight loss goals, including apps like MyFitnessPal.
If you have any experience with Noom Weight Loss or their services, please leave your reviews below.
You may also be interested in
Noom Weight Loss Customer Reviews