The Oxford Club Reviews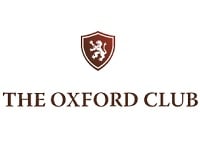 The Oxford Club is a private investment club which provides its members with investment newsletters, reports, and opportunities from Investment Director Alexander Green.
Alexander Green is the author of multiple newsletters and books concerning investment and wealth in the United States and has over 20 years of experience working on Wall Street.
To subscribe the Oxford Club and their multiple publications, a Premiere Membership costs $149 a year, while a Provisional Membership – which offers some of benefits of a Premiere Membership – sells for $99 a year.
What Benefits Do You Get With an Oxford Club Membership?
When you first become a member at The Oxford Club, you will receive five different detailed research reports available on current investment opportunities, including investment in gold, oil drilling, and pharmaceuticals, among others.&nbsp
&nbsp
You will also get two monthly newsletters, The Communique and The Ultimate Income Letter, which will keep you informed on opportunities throughout the year, as well as email alerts if Oxford Club believes that the stock has hit a ceiling.
If you opt for the Provisional Membership instead of the Premiere, a benefit you lose is access to the Membership Exchange, with one free listing each year.
All memberships at The Oxford Club are automatically renewed, so if you do not wish to continue your membership after the first year, you must cancel your subscription in advance.
Concerns About Oxford Club
Some of the stocks recommended by The Oxford Club are microcap stocks, or stocks that are generally very cheap per share. These stocks are often criticized because of how easy their prices are to manipulate.
For example, a company could buy a large amount of shares at at cheap price, then encourage others to purchase the stock to instigate a rise in the share price.
Once the price has risen significantly, the company can then sell their shares, resulting in the stock price dropping.
This is called a pump and dump scheme and, if provable, is illegal according the SEC.
It's important to double check all stock recommendations that you receive, as ultimately all investments, gains, and losses will be your responsibility.
If you have experience with The Oxford Club or their products, please leave your reviews below.
You may also be interested in
The Oxford Club Customer Reviews