The Oxford Club Reviews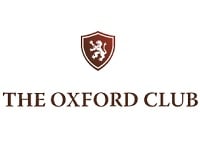 The Oxford Club Customer Reviews

Bill G
Do not waste your money on the Oxford Club
My interest was piqued by Bill O'Reilly's endorsement. I subscribed to their Oxford Communique Newsletter in Oct. 2019 for $106.18 and began buying a number of stocks in their model portfolios. I did OK as we rode the bull market to its Summit on 02/19/20. The flaw in their recommendations is that as the market plummeted through 03/23/20 they didn't advise anyone to bail out until the market hit their pre-determined stops. I got out before they recommended and my losses were substantially less than if I held on until their stops.
Meanwhile I was continually bombarded with promotions to join their other services, each of which would cost thousands of dollars. I ultimately foolishly did subscribe to the Closing Bell service for $2,681.25 in early February. Since then, following their recommendations I've lost on 90% of their recommendations. I started small with just $10,000 for this strategy and have lost $5,242.15; nearly all of these trades were during the uptrend in the market since March.
I've repeatedly emailed them complaining about their track record and asking for a refund; there has been no reply. Also, their telephone support is terrible. Don't get sucked in by their promises; avoid The Oxford Club.

dan f
Terrible Terrible Terrible
Save yourself time and money. These people really don't know what they are doing. Every single, literally, EVERY single recommendation I have used of theirs has lost me money. I even subscribed to their "Insider's Club" (waste of $2K) and they are ALL tanking. Unreal. You have been warned. Wished I listened first.

Jeremy S
I joined then they told me there were more reports
It seems to me that the Oxford Club has some legitimate information, but like all investment analysis groups that invest in the same stocks they are recommending, or the same methods they are using, I assume they get in before you and when enough people have invested, they pull their money out. For example they recommend that you stay in for the long term. That may be right with solid companies like Amazon, Microsoft, and other long term good stocks, but all stocks will have periods where they go down at some point and some tank completely like GE that fell from a high down to $28 and has stayed there.
I have no proof of that they do this, but they make plenty of money pushing you to purchase more information. This is what happened to me. The Oxford Club appeared in my in box. I didn't sit through the whole online video, but read about it instead (much quicker). They offered a minimal report for $49 and immediately wanted me to bump up to the $79 level. I called and asked why they would not let me see the individual stock letters, only mutual funds. They told me that that is what I subscribed for. Mutual funds were never mentioned. If I wanted information on individual stocks, The items have not been mailed to me and it has been over 2 weeks. They told me I could find it on line on their site. Why would I have to do that if they promised the items in print format? Then while on the phone they offered me the individual stock information letters for another $79. If you add up all these service it becomes costly.
The I received in my inbox a INVITATION "only available to 100 people" to join the Chairman's Club, including everything that the Oxford Club has to offer for $7400. I did not send any money.
I clicked around on the website for the "Chairman's Club" and only 99 investors could invest in pre-IPO companies (something you cannot do as an individual investor, except through the brokerage firm offering the IPO. However these companies are not actually offering IPO's yet. They may not offer IPO's, and the companies are not named. This time who are members of "The Chairman's Club" are allowed to purchase for another $3900 what looks like a pre-IPO fund of sorts. (and here the SEC comes into account as you must have a certain net worth and income to be allowed and you must agree that you are a experienced investor and understand what you are investing in),
The Oxford Club is not a Stock Broker, they are not licensed as a managed fund, and you pick the investments among many small companies where there is little information, and a newsletter about "Crowd Funding" - Oh I don't think I ever heard of that! Plus you get invitations to group meetings (actually just Webinars) where they say it is like "Shark Tank" and small start ups pitch their idea to you. I just think this pyramid of charges is not right.