The Motley Fool Reviews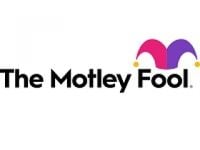 The Motley Fool, found online at Fool.com, is a website which claims to be able to provide people with the "next big thing" in computers since Bill Gates created Microsoft.
In order to get any further information regarding this, however, you first must give the website your email address and fill out a short questionnaire regarding your personal investment and trading habits.
You will have to provide The Motley Fool with the type of investments you are considering – such as stocks, real estate, fixed income, etc – as well as how often you trade per month, and the current size of your portfolio.
The questionnaire is also interested in whether you own a small business, your favorite "tickers," and your zip code. Once you have submitted this information, you'll be brought to another page where you'll be given the opportunity to sign up for a wide variety of free financial newsletters.&nbsp
&nbsp
These newsletters offer headlines regarding popular investment and trading topics, as well as many different stock advisor sites. These different sites provide their users with financial blogs, calculators, and stock promotions.
It is important to note that Fool.com does alert their users that these other websites are advertising partners, which means that they are not professional investment information sites – rather they are for profit websites.
Signing up for these newsletters is likely to result in these sites contacting you with a variety of special offers, subscription opportunities, and purchase opportunities. More importantly, you should be aware of the sites which claim to have the inside track on investment opportunities with large returns.
And because these companies are "advertising partners," each individual financial site should be independently evaluated before you agree to pay for their information and especially before you use it for any sort of actual investments.
If you have any experience with The Motley Fool or their products, please leave reviews below.
The Motley Fool Customer Reviews

Consulting G
Motley fool is NOT good advice.
Motley fool in my opinion is full of speculative advice. I have yet to see any advice with real substance behind it. I suggest one steer clear of this nonsensical site and its so call investing advice. One thing they advise that seems obvious is that bitcoin is a scam and should be avoided. This is great advice but is obvious to any wealthy pragmatic investor already.

Todd B
Phishing, and I am not talking about the band
If you take the 30-day trial review and cancel, Motley Fool will unleash their spam and phishing excellence on you.

K C
Still Waiting to See....Should Have More Stock Option in Stock Advisors
So far I am still on the fence line hence the 3 star. I joined Motley Fool (MF) about a year ago and only started to invest in stocks recently. One of the stock did make quite a bid of money after 6 months but the tech stock markets are all moving up in unison so I cannot tell the wheat from the chaff yet.
I don't like their constant pitch to upsell you new services that can amount of hundreds to thousands of dollars per year. You will need to invest a lot of money to make it worthwhile assuming the recommendations work out.
Another caveat is that their advertised rate of return is based on their initial time of recommendation. This means the rate of return will ALWAYS be less than the advertised rate for those who joined shortly after- given that the stock would go up dramatically after the Motley Fool announcement.
I suspect some of the gains is due to Motley Fool investors voting as a single block and holding the stock as recommended. The other thing I don't like is that MF will give away the list of recommended stocks (from Stock Advisors) for free as an advertisement gimmick. Given that MF seldom updates the listed, this really short change the Paid Subscribers such as my self while MF rack in new subscribers at the former's expense.

Jose P
They recommended TCS month after month and many others picks that dropped like sky diver, I bought at low's 40. Guess what the price is today! I do not know much about investment, but I think I can do a better job in picking stocks then they can. unfortunately, not has good sensing a professional business protocol. Be warned.

Bob B
Promises Promises Up-sell Promises
With Covid 19 i missed the crash and had some money to invest. Their video service was very useful and helped keep me sane through the wild market ride. I bought about 3 of their service. after the first you get a weekly teaser of "24 hours only - buy this special service run by our super duper team - for only 1500 to 3000 dollars. But i had seen most of the stocks before. The last big one was get all their services for a mere $14,000 the first year with $5000 charge every year in the future. No thanks. Listen to some of the videos with Stock Advisor - their basic service, figure out how to use their forums and see the member pages with what they actually own. but be really careful of their high pressure sales to up-sell you on a limited time oportunity to get these extra special stock picks on whatever (today was 5G) that they never told you existed before and you only have 24 hours before the opportunity goes away.Treat this like a college seminar in learning to invest.

David W
Motley Fool is Worth the Money if you use the Research
This site gives you top picks every month and stocks for beginners, as well as stocks to buy right now. It is less helpful with when to sell because it believes in keeping a stock forever, yet if you need to sell because you need income or have to make withdrawals it is less helpful when it comes time to make those decisions. I have made a lot of money following their suggestions and I particular like the suggestions of David and I love the new videos where you can submit questions. It is worth the money if you work at it and learn more about investing as you go about it. If you just want a magic stock pick you may not be happy. Then again if you by all the stocks they suggest and hold them for awhile you will probably be ahead. I have an account with a firm through my retirement which is run by a company selected by the company I retire where I worked. My small account has always beaten the return rate of that company because I use MF and I challenge the quite often and ask why I can't take my money out and invest it myself because I could do a better job! I get silence and they hate it when I bring up MF. Buy it and Try it and work at it!

roberto r
I just lost several thousand dollars on their latest recommendation, Luckin Coffee (LK). The stock dropped 90% a month after they pumped it, and now trading has been halted because of fraudulent financial reporting. Motley Fool sent an email alert saying "buy Luckin Coffee in 1 minute!" as if they had some inside information. They had none. Their other recommendations are over valued stocks that have already had gains of 30-70%. Once you sign up for their letter, they immediately try to sell you on an upgrade to "premium" service, so you know that the picks they are giving you at the lower level are crap, or the left overs from the premium service. Stay away, there are much better newsletters out there.

Geoff A
As
Chris Koffend September 13, 2018
stated in reply to the first negative review of Motley Fool
It's called advertising, it is nothing different than what all sorts of product advertisements do! Whether it's weight loss, hair growth, muscle gain
Motley Fool has all the credibility of a hair growth advert.
My cynical disposition makes me wonder if it's more sinister in that it's real purpose is to intentionally mislead the small investor.
The internet is the home of the scammer and spiv.
The world of stocks and shares is run by ponzi-lite sharks.
Here's their carefully worded recommendation to buy Royal Mail shares a week before their share price crashed.
https://www.fool.co.uk/investing/2018/09/24/heres-why-ftse-100-member-royal-mails-share-price-could-be-set-for-a-rebound/
Mis-selling is their creed.

Don B
Tom & David Gardner claim to have invested in AMZN since it's birth and have made 38,000% If this is even remotely true, then why are these two "fools" charging for all their newsletters? Everywhere on the internet, you'll see their ads proclaiming, "Total Conviction" and "Triple Buy Alert," to name a few. If that wasn't enough, they claim that the likes of Soros, Gates, Buffett, Cuban, Hawking and a host of others have given these two clueless clowns, "Inside Knowledge" of great things to come that will dwarf MSFT, GOOG, and the internet, COMBINED! This leads me to the question, "Why are all these great minds, who all claim to be in sync with the exact same outlook, all at the same time, only decided to tell these two primates and not the world?" No where will, you find any of this "secret information" out unless, you guessed it, ponied up bookoo money to join their service and subscribed to their newsletters! It truly amazes me that people like Bernie Madoff are in prison and these two knuckleheads aren't. One day I hope to see these two on a episode of, "American Greed."