Inside Weather Furniture Reviews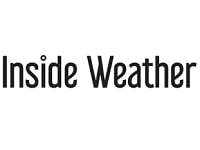 Inside Weather is a furniture company that makes custom order furniture, designed and manufactured in San Francisco, that customers finish assembling at home.
How Does it Work?
Despite being made to order, furniture is shipped quickly - you'll only have to wait a couple of days before you receive a shipping confirmation.
Plus, each piece of furniture comes with a 365 day home trial. You can enjoy your new furniture for an entire year, giving you plenty of time to write that perfect sofa review - or to decide that you want to send it back.
You can receive free swatches if you aren't sure what fabric you want to use in your design, and with plenty of furniture options to choose from, you'll probably want to redecorate your entire house.
They offer a variety of pieces. You can purchase dining tables, sofas, sofettes, lounge chairs, credenzas, dining room chairs, side tables, armchairs, coffee tables, lounge chairs, and more. You can also make custom chairs that recreate the classics.
There are too many choices to tell you about all of them, but within each type of furniture there are dozens of different designs and styles available. Read any couch review for Inside Weather, and you'll likely notice that there are 14 arm styles available.
You can also choose from multiple trending upholsteries, like modern velvets, family and pet friendly, vegan, neutrals, EZ clean, and modern brights. There are multiple colors available for each type of upholstery.
All pillows are comfortable and made out of long lasting foam. These are supportive - yet also squishy - and are made with the same design as the couch cushions. You can even choose from different leg types to match your home!
Next up is the table review. Dining room tables are available in multiple shapes, including round, oval, square, and rectangular. You can choose a simple classic, a custom color, geometric design, or even a botanical design.
The company maintains no inventory, which they state helps save both the customer and the manufacturer on costs.
Cost and Price Plans
Ready to start shopping? Prices vary depending on the furniture type and style you order - it's difficult to provide specific cost estimates because everything will be up to your own personal preferences.
On average, tables start at just under $300 and dining chairs are just under $100. Sofas will start around $800 while coffee tables are just under $180.
Inside Weather Furniture ships anywhere within the contiguous United States. If you live outside of one of these areas, you can have your order sent to a reshipper that is located in the US.
You cannot ship to a PO box. All shipping is free, with tracking and delivery available.
Most materials are environmentally safe and suitable for home use. Discounts are available for military members as well.
All cushion covers and pillows are removable so that you can easily wash them, too.
Online Customer Reviews
Customers appreciate that Inside Weather furniture is built to last. It's custom-made and designed based on customers' unique preferences, and is high quality, so it's less likely to end up in the landfill.
However, Inside Weather Furniture has received largely negative reviews from customers on Reviewopedia.
Many complaints have to do with the fact that Inside Weather offers limited discounts (besides those for military members) and sales.
Customer Service
You can call or text the customer service department between Monday and Friday from 9 am to 6 pm. Phone numbers are published on the contact page of the website.
Alternatively, you can fill out the contact request form on the website or shoot them an email at [email protected] company also has an active social media channels on Facebook and Instagram.
You can return an order within the first 14 days free of charge with return shipping labels provided, though you may be charged a restocking fee of 15%.
You can also return your order within the 365 day guarantee window, but you can be subject to a 25% restocking fee and you will have to pay return shipping and any costs.
Where to Buy?
Because Inside Weather offers custom furniture, you must visit the company's website in order to customize your next order. There is not an option to purchase in-store or from another retailer.
Sign up for the company's email newsletter, and you could be lucky enough to win a $500 shopping spree. Even if you don't win the sweepstakes, the newsletter gives you access to product leaks, sneak peaks, and special discounts.
The Bottom Line
If you've been dragging your feet to replace your worn-out sofa or dining room table, it might be time to consider Inside Weather.
This company offers a wide variety of custom-made styles that are made to order based on your needs and preferences regarding style.
Items are built and shipped quickly, and with little assembly required and a year-long trial guarantee program.
If you have any experience with Inside Weather Furniture, please leave your reviews below.
You may also be interested in
Inside Weather Furniture Customer Reviews

JV
Horrible customer service AND product
Horrible experience from start to finish. When I got the first delay notice, I specifically asked if the new date was firm or if it could be delayed again (so I could cancel the order if needed). I was promised that the new date provided was firm. Surprise! It was well over a month before it shipped.
And then ongoing issues with customer service and the delivery service (no assembly directions were provided to the white glove delivery team).
On top of that, the side table I bought looks like very cheap/fake wood and the Milo chair is horribly uncomfortable. I planned to take advantage of their return but the fine print of the 365 guarantee makes it cost prohibitive. Will never, ever, order from them again.

Kaila
Most uncomfortable couches
The most uncomfortable pieces of furniture I've ever sat on. They feel so cheap I feel stupid for ordering from them. Their return policy is also not as nice as they advertise. 15-25% of the full price is taken off of the return which makes it a higher percentage since they were on sale. I don't even know if I'd want these in my home if they were free.

Mary
Inside Weather orders from Society6
Society6 is the brand tagged on the floor pillow that arrived from Inside Weather. It does not make sense.

Chris
Poor product, worse customer service
Inside weather has a highly misleading return policy and do not post negative reviews of their products on the website. They offer a 365 day at home trial.
However, to return it, you have to pay 20% of an incredibly inflated price for the couch.
For example, we purchased a couch with a sales code for $2,500. It's clearly defective and they will not make it right. It's a low quality product that is not as advertised.
In order to return it, they ask for 20% of $5,500 (the apparent msrp of the couch we bought for $2500). We posted a negative review as a verified purchaser and they have not posted it to their website.
They are subtly and not so subtly perpetrating a scam on their customers. BUY A COUCH ELSEWHERE.

RM
Damaged Furniture Received
If I could give this company zero stars I would. Not only did I have tons of problems with this company, but their contracted delivery company, Dolly, is horrible (4-5 cancellations), as well. They sent me never ending "mistake" texts setting up delivery, then cancelling.
Then when I finally received the table I ordered there were two damaged pieces. Then, when I hired a handyman to put it together (All their furniture comes in many pieces. Need construction/handyman background to assemble), he found that the pieces of wood were measured incorrectly, so they did not line up correctly. I sent over a dozen photos, and they still questioned me, trying to blame my handyman, when he followed instructions perfectly.
Even photos that show the one inch measurement difference didn't convince them. They finally agreed to a refund, but expect me to hire the handyman again ($150) to take it apart and pack it. Then, they plan on charging me a 15% environmental fee for THEIR MISTAKES. The furniture looks great in photos (I would hire the photographer), but does not live up to the looks. I would be surprised if they are out of business a year from now.

Celeste M
Don't order from this company
My chairs were not inexpensive and arrived with scratches and dings on the black legs. They are in terrible condition, and I'm extremely unhappy with my purchase.

Ginger
Poor Communication and Delivery
As other reviewers have stated, this company has a huge issue with timely delivery and with communication.
I was sent many emails from the company with misleading and false information on how things were going to be delivered.
They now use Dolly to deliver (a company I have never heard of). The item I ordered got scheduled for delivery then when the Dolly person went to pick it up they said it wasn't there. I was notified ten minutes after my delivery window and told to contact Inside Weather for more info. I contacted Inside Weather and they told me to contact Dolly. And around it goes.
Their customer service is awful. They provide no tracking info, don't seem to understand why people are frustrated, and give you no answers.
I finally asked for a full refund, which they denied saying it would be a 15% fee to refund even though I still haven't gotten my item and now don't want it. I filed with the BBB and they immediately refunded the amount. Don't order from this place.

Marina F
Display shelves, not bookshelves.
Visual appeal: beautifully made, look exactly like the rendering in the app. 5*
Materials: nice look and feel, steel rods and 3/4" plywood shelves, substantial and well-finished. 5*
Delivery: took longer than promised to even start making them; took two delivery attempts (3 weeks apart) to get them; a lot of responsive but uninformative communication along the way. Packages arrived damaged (the shelving inside wasn't). 1*
Assembly: painful. Requires a tape measure and a level (not included or even mentioned in the instruction). Should not be attempted asma one man job, requires considerably more skill and effort than Ikea. 3*
Design and construction: Terrible. Tiny traction screws to hold up heavy shelves start sliding even unloaded. No cross-beams against shear. No engineering involved. 0 stars.

Brent M
My console came with many unacceptable damaged pieces. The quality is similar to something from Ross TJ Max or Home Goods. It didn't assemble correctly and reruns are a pain.

Giselle R
Add 2 months to the wait time for a more accurate timeline
Seems that the delayed timing issue is standard with Inside Weather. We specifically chose to order from them because of the '30-45 day' delivery (new house, wanted furniture quickly but not IKEA quickly). Anyways, the 45 day mark has come and gone and we're still several weeks away from our couch even being completed.
I ended up having to order a "temporary" couch for the holidays for our guests to not have to stand in an empty room. These better be the best couches ever, after this mess. Unfortunately, after reading reviews on an Inside Weather post on Reddit- they're extremely uncomfortable to boot. Great.
Please, look elsewhere.

Andrea
Poor expectation setting - abyssmal order timeline
If you expect to receive your furniture in any kind of indicated time window, this is not the company for you. Unfortunately I cannot review the quality of he piece because I am still waiting for it to arrive.
I've already emailed customer service and they offer me no acceptable solutions.
Ordered our sectional in late Sept, carefully sourced with their timeline in comparison with competitors.
It was supposed to ship over a week ago, and they sent an email saying they were putting final touches on it.
When nothing happened, I reached out. Now they say it's at least three weeks from being done.
We're at home with our week old newborn getting ready for her first holiday season, and we don't have a couch to sit on. I wouldn't have placed the order if they had been transparent with the timeline. Now if I cancel, I can expect to wait weeks with a competitor too (on top of how long we've waited originally.)
The only solutions they give are to cancel or wait and see how late it is (could be even worse than three weeks!) and they'll offer a paltry discount that's about equal to the difference between what we paid and their Black Friday discount. Mind you, to receive even that I have to reach out again whenever the order finally ships. After they've held my money hostage for nearly two months.
It's just terrible service. I will be telling all friends, family, and designer contacts to stay far far away unless they can offer me a reasonable solution here.

BC
Took 35 days to recieve a broken table
Ordered a table that, according to the product page would "ship in 3-9 days". It took 31 to ship and when it arrived it was full of holes and the vinyl coloring wasn't even completely affixed to the wood. Don't trust the website reviews or the fun colors.