Inside Weather Furniture Reviews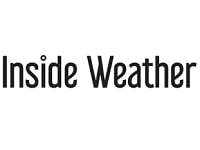 Inside Weather is a furniture company that makes custom order furniture, designed and manufactured in San Francisco, that customers finish assembling at home.
How Does it Work?
Despite being made to order, furniture is shipped quickly - you'll only have to wait a couple of days before you receive a shipping confirmation.
Plus, each piece of furniture comes with a 365 day home trial. You can enjoy your new furniture for an entire year, giving you plenty of time to write that perfect sofa review - or to decide that you want to send it back.
You can receive free swatches if you aren't sure what fabric you want to use in your design, and with plenty of furniture options to choose from, you'll probably want to redecorate your entire house.
They offer a variety of pieces. You can purchase dining tables, sofas, sofettes, lounge chairs, credenzas, dining room chairs, side tables, armchairs, coffee tables, lounge chairs, and more. You can also make custom chairs that recreate the classics.
There are too many choices to tell you about all of them, but within each type of furniture there are dozens of different designs and styles available. Read any couch review for Inside Weather, and you'll likely notice that there are 14 arm styles available.
You can also choose from multiple trending upholsteries, like modern velvets, family and pet friendly, vegan, neutrals, EZ clean, and modern brights. There are multiple colors available for each type of upholstery.
All pillows are comfortable and made out of long lasting foam. These are supportive - yet also squishy - and are made with the same design as the couch cushions. You can even choose from different leg types to match your home!
Next up is the table review. Dining room tables are available in multiple shapes, including round, oval, square, and rectangular. You can choose a simple classic, a custom color, geometric design, or even a botanical design.
The company maintains no inventory, which they state helps save both the customer and the manufacturer on costs.
Cost and Price Plans
Ready to start shopping? Prices vary depending on the furniture type and style you order - it's difficult to provide specific cost estimates because everything will be up to your own personal preferences.
On average, tables start at just under $300 and dining chairs are just under $100. Sofas will start around $800 while coffee tables are just under $180.
Inside Weather Furniture ships anywhere within the contiguous United States. If you live outside of one of these areas, you can have your order sent to a reshipper that is located in the US.
You cannot ship to a PO box. All shipping is free, with tracking and delivery available.
Most materials are environmentally safe and suitable for home use. Discounts are available for military members as well.
All cushion covers and pillows are removable so that you can easily wash them, too.
Online Customer Reviews
Customers appreciate that Inside Weather furniture is built to last. It's custom-made and designed based on customers' unique preferences, and is high quality, so it's less likely to end up in the landfill.
However, Inside Weather Furniture has received largely negative reviews from customers on Reviewopedia.
Many complaints have to do with the fact that Inside Weather offers limited discounts (besides those for military members) and sales.
Customer Service
You can call or text the customer service department between Monday and Friday from 9 am to 6 pm. Phone numbers are published on the contact page of the website.
Alternatively, you can fill out the contact request form on the website or shoot them an email at [email protected] company also has an active social media channels on Facebook and Instagram.
You can return an order within the first 14 days free of charge with return shipping labels provided, though you may be charged a restocking fee of 15%.
You can also return your order within the 365 day guarantee window, but you can be subject to a 25% restocking fee and you will have to pay return shipping and any costs.
Where to Buy?
Because Inside Weather offers custom furniture, you must visit the company's website in order to customize your next order. There is not an option to purchase in-store or from another retailer.
Sign up for the company's email newsletter, and you could be lucky enough to win a $500 shopping spree. Even if you don't win the sweepstakes, the newsletter gives you access to product leaks, sneak peaks, and special discounts.
The Bottom Line
If you've been dragging your feet to replace your worn-out sofa or dining room table, it might be time to consider Inside Weather.
This company offers a wide variety of custom-made styles that are made to order based on your needs and preferences regarding style.
Items are built and shipped quickly, and with little assembly required and a year-long trial guarantee program.
If you have any experience with Inside Weather Furniture, please leave your reviews below.
You may also be interested in
Inside Weather Furniture Customer Reviews