Costway Reviews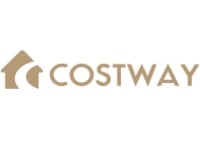 Costway Customer Reviews

Ann J
This is not a reputable company.
I am disappointed in my lack of due diligence. I was excited about finding what seemed to be a perfect riding toy for my grandson and placed the order without reading the reviews. Each one that I read, now, is like a repeat of my experience.
Although the label for the shipment was printed within 24 hours of order placement, it was not released to Fedex for 7 days. When the parcel arrived, it was missing the principal parts of the riding toy - the wheels, the drive connector, and the fix screws.
There is no response to emails. Calls go to hold and no one ever answers. I have disputed the charge with my credit card company and the number Costway provided to them for customer service is a non-working number.
The charge dispute policy with my credit card company is that you must wait 15 days from the delivery. I intend to follow through with the dispute but that is not going to get a working toy for my grandson. DO NOT DO BUSINESS WITH THIS COMPANY!

CL1
Do Not Trust This Company
I wish i would have read this before placing an order, I placed an order on the 3rd of december, and it is now the 10th of december, and my package has not been sent. and customer support doesn't seem to want to take calls. I don't understand why walmart uses this retailer and nothing is being done to insure packages and other orders are done properly. My best advice to anyone and everyone reading this. Stay clear of walmart and costway. cause you never know where your packages are coming from nor the type of company you are ordering from.

Cynthia C
Extremely Poor quality patio chairs
Chairs looked good when I received them last summer. They were stored in the basement for the winter and put out again in May. After 4 months of use they are badly broken and in my opinion a total waste of $$

Bobby K
We got my son a Police Car from this company via Amazon. I have been in contact with them about fixing all the problems with - wheel coming off, not charging because plastic broke, and wires cut in the steering column. I've have sent pictures and tried to be nice, but I am getting nothing but the run around from this company. DO NOT GIVE THEM MONEY - THEY MAKE CRAP AND LIE TO YOU - BOO COSTWAY!!!!

Dave
Beware! Costway is one of the worst retailers online. They promise 2-5 day delivery, but they don't even ship the item until after 5 days. They never answer their e-mails to them and it's impossible to get to talk to someone. Worst on-line retailer ever. Don't waste your time or money with them. I guarantee, you'll hate the fact you tried to do business with them.

Wild P
I was impressed with the fast shipping and great price

Bruce J
Payment processed nothing shipped
Ordered the umbrella on April 21st, on the 22nd received an email stating that the order had shipped. Not true, the tracking indicates: Order Processed: Ready for UPS. The order has been in Order Processed: Ready for UPS, status for 14 days with no communication. Emails sent to the company have not been responded to. The company does not list a phone number. My payment was processed and nothing shipped. Out $300 with nothing to show for it.

Bob N
CostWay Treadmill SP35309
We bought a treadmill from CostWay that did not work. Angie, of customer service, and technician Tracy kept in contact by phone and email to resolve my problem. CostWay sent me a new circuit board, free of charge, but the problem turned out to be a loose wire. The treadmill works well now. I appreciate CostWay's support.

Kim
Poor quality product and inadequate customer service
Hi
I drop ship items on several online stores during 2 years
About 1 month ago I started to ship some products at this site
Costway. com
I shipped to my customers about 12 toys from this site - K3 Programmable Dancing robot.
Almost all my customres want to return and refund it because it is fake product with bad quality, chemical smell and very danferous for kids. 2 of my Buyers assured me that them childrens were hurt by the toy. It is first time in my practice when some store selling not safe and fake toys.
When I contacted Costway customer service they asked photo. But I saw another reviews on Costway and I am sure they want just take a time.
They didn't send mailing label and didn't want to resolve this problem
Costway have baddest quality products and unprofessional customer service
I am really dissapointed !

Mike
Costway claims to be wholesale, but after looking over their site looking for merchandise to add to my store, I learned quickly Costway is one of those companies like costco, they claim to be wholesale when in reality they are not.

Kirk W
I wish I had read these reviews before I bought from these scoundrels. I bought a $75 lounge chair which you cannot sit on. It is horrible. They offered me a discount to keep it. They will not take it back and return my money. BEWARE OF COSTWAY!

Mikiela C
Costway is one of the worst!
The refrigerator I ordered is a great size and I was excited to receive it..... until I opened the already visibly damaged box. It looked like the delivery guy kicked this thing off the truck and drug it to the front door of my shop. I called to complain and they actually had the nerve to ask me if I wouldn't mind returning the refrigerator to them!! I said you send that same lazy delivery driver back to my shop to pick that crap up because I will not move it unless it's to the dumpster. They refunded my money with no apology for the inconvenience. Don't waste your time with this company.

Constance B
Purchased a chair for my Mother on the Wal-Mart website. We had it shipped to the nursing facility she live at. They determined is was not suitable for her to safely use, so it was never removed from the original packaging. Costway will only accept a return if we pay shipping. This would be more than half the cost of the chair. They do not adhere to Wal-Mart's return policy and their customer service is a joke. I will advise all my contacts to beware as they are NOT a reputable vender that should be associated with the Wal-Mart website.

Michelle
Their products look like high quality but they sell defective items and you are unable to call customer service to return the item. You are placed on hold then told to leave a message to a mailbox that is full. Save your money! Do not buy from costway!!!!!