Ultimate Pet Nutrition Reviews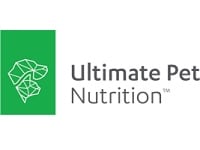 Ultimate Pet Nutrition, headed by Dr. Gary Ritcher, is a company marketing a line of pet food, nutritional supplements, and treats intended to improve pet health.
Dr. Ritcher is a leading holistic veterinarian in the pet nutrition movement. Along with his book, The Ultimate Pet Health Guide, he's developed powerful canine supplement called Nutra Thrive.
Nutra Thrive For Dogs
Nutra Thrive is a bacon flavored powder supplement that provides 40 different powerful ingredients to help support the whole body of your dog in a number of ways.
This canine supplement is helpful in balancing the good and bad bacteria of your dog's gut with a powerful blend of four different probiotics. &nbsp
&nbsp
A healthy microbiome can improve and support a wide variety of bodily functions, even dental health and bad breath. It also contains antioxidants, vitamins, and digestive enzymes that promote healthy digestion and are easy to absorb.
Along with digestive support, Nutra Thrive also contains a special immune boosting Superfood Blend.
As well as the Super Canine Blend that provides essential vitamins and minerals that help to boost your dog's mood and energy, improve joint health, and support their heart and kidneys.
Some notable ingredients include:
Carrots
Medicinal mushrooms
Spirulina & chlorella
Lactobacillus acidophilus
Biotin
Kelp
Amino acids
Folic acid
How Does Nutra Thrive Work?
Dr. Ritcher believes that proper nutrition is the answer to even the most common pet health problems and concerns, including the rise of cancer in dogs.
Nutra Thrive is made with hand-selected quality ingredients and no artificial ingredients, fillers, or preservatives.
There's a massive variety of dog food options available in stores. Dr. Ritcher explains that the standard for pet nutrition is incredibly low and these brands only have to meet the minimum standard to be approved for sale.
Even the bags that look appealing and healthy might not be as great as you would think.
Nutra Thrive was made to make up for the lack of vitamins and nutrients in conventional dog foods, to provide your dog with a well-rounded and balanced diet.
Nutra Thrive powder supplement can be simply mixed in to your adult dogs' own food. Depending on their size and weight, a helpful chart is provided with the product to tell you how much to serve.
Cost and Price Plans
The Ultimate Pet Nutrition website offers a few different options when you're buying Nutra Thrive. If you purchase one bottle of Nutra Thrive, the price is $69.95.
However, you can save by buying in bulk. When you purchase 3 bottles, you'll save 10% on the entire order and 15% off when you buy 6 bottles. All purchases receive free shipping.
It's also worth noting that the company offers a 90-day money back guarantee if you don't see a noticeable difference in your pet.
Or you can also choose another bulk offer: 3 bottles for $134.85 (36% off) or 6 bottles for $254.70(39% off) with free shipping for either.
Where to Buy
Nutra Thrive can be purchased on the Ultimate Pet Nutrition website, where the bulk promotional offer and money back guarantee mentioned previously is available.
Additionally, you can find the limited time offer on the Ultimate Dog Health website.
Competitors and Alternatives
The pet industry is always growing. There are many options available when it comes to shopping for pet supplements and vitamins. Here are some possible alternatives to Nutra Thrive:
Zesty Paws Multivitamin for Dogs
Zesty paws offers a 5-in-1 formula that can be given to your dogs daily. It comes in chewable, pre-measured treats that contain ingredients like probiotics, digestive enzymes, glucosamine, and fish oil.
The formula helps support an array of functions like digestive health, hip and joint function, immunity, and heart health. It's also great to supporting healthy skin and coat.
One Container comes with a 90-day supply for $25.98.
NutriVet All-in-One
This is a 4-in-1 formulated by veterinarians to support your dog's overall health. Digestive enzymes support a healthy digestive tract and a mix of omega fatty acids help promote healthy skin and coat.
It also provides a good source of glucosamine and chondroitin for maintaining and supporting the joints. The soft, chewable treats are wheat free.
A 90-supply of NutriVet All-in-One is just $14.99 on Amazon.
Purina Fortiflora Canine Nutritional Supplement
Purina Fortiflora offers a blend of beneficial active probiotics for digestive support and strong immune system. It also has a high concentration of vitamins A, E and C, as well as antioxidants.
One container costs $27.99 and comes with 30 servings of chewable treats that are specially flavored to be palatable for dogs.
Dr. Marty's Nature Blend is another option.
The Bottom Line
Nutra Thrive by Ultimate Pet Nutrition offers 40 beneficial ingredients that support your dog's overall health. Renowned veterinarian, Dr. Gary Ritcher, uses a mix of eastern and western medicine methods to formulate this powerful supplement.
Whether your dog is in poor health and needs a boost or you just want to maintain an already healthy dog, Nutra Thrive claims to be able to support the whole body, including: digestion, joints, organs, dental health, skin and coat, and energy levels.
The special blend comes in a powder form that can easily be sprinkled on top of your dog's food. One container comes with 30 servings and can be bought in bulk to save you 10-15% on your entire purchase.
The company also guarantees your money back for up to three months if you don't notice a difference in your pet's health and wellness.
If you have experience with Ultimate Pet Nutrition or Nutra Thrive, please leave your reviews below.
You may also be interested in
Ultimate Pet Nutrition Customer Reviews