Just Fashion Now Reviews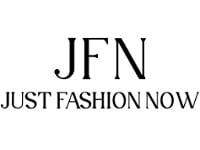 Just Fashion Now Review: Safe to Shop?
Just Fashion Now (JFN) is a boutique-style Hong-Kong based company that offers specialty trend-based clothing at discount rates.
How Does it Work?
Like many of these online boutiques that have recently appeared online, you'll find excellent flash sales and steep discounts on your favorite products.
Unfortunately, like the rest of these boutiques, there's also a trade-off in quality and customer service.
Just Fashion Now states they specialize in offering new, trendy clothing at rock-bottom prices. Clothing items offered at low rates and you'll often find additional "hot" items whose prices are slashed even more.
Besides these low prices and a large inventory of products available online, there is not a lot that is known about this company.
When you visit the website, you will find that products are broken down into eight different categories.
You will need to create an account before you can buy anything. To do this, just click the log in/sign up button and supply your email address.
You can purchase everything from dresses to tops, outerwear to lingerie and even swimwear. You can also find accessories like shoes, bags, jewelry, socks, and more.
As with all discount clothing companies, Just Fashion Now posts washing instructions and sizing charts on its website.
The sizing chart is a bit smaller than what you might be used to when purchasing American sizes, so that's something to keep in mind, too.
Sometimes, a product will be listed as having a "free size option." This means that only one size is available - usually a medium.
Cost and Price Plans
Product costs vary when you are shopping with Just Fashion Now.
Flash sale items might be as low as $10 to $15 or as high as $35, depending on what you are purchasing, with regular sale items a bit more expensive.
Shipping depends on the size of the order as well as where it needs to be shipped to.
Generally, orders of $99 or more come with free shipping. Most orders take between 10 and 20 days to get to you, although you can purchase expedited shipping that gets to you in four days.
Sometimes, coupons and other discounts are available. You will need to make sure you select the "choose a coupon" method when you check out.
Customer Reviews & Complaints
Unfortunately, Just Fashion Now is not immune to the customer criticism that seems to plague other discount online clothing outlets.
Though definitely not a scam, JFN has received a lot of complaints that might make you wonder - is justfashionnow.com legit?
You need to take all customer reviews and complaints with a grain of salt - knowing which reviews are legit and which comments are actually funded by the company itself can be tough.
However, some of the most prominent and recurring complaints have to do with how the company handles its support.
In the worst reviews, customers complain that they did not receive their items or clothing at all. Some report that what they ordered was different from what they received.
This inconsistency is true across the board with many other similar discount clothing providers.
For every complaint, however, there is a customer reporting back that they are happy with what they ordered. Therefore, the result of your order may largely depend on the exact product you order as well as its availability.
JFN Customer Service
After reading the most common customer complaints above, you might be thinking, "Ok. No problem. My order wasn't what I expected. I'll just get in touch with customer service."
Unfortunately, with Just Fashion Now, this can be a bit of a challenge. Many customers report that customer service is virtually nonexistent, with the company sending automated messages saying that someone will respond within a week. These are often never met.
You might be wondering where is justfashionnow.com based. This company is located in Hong Kong and does not have a profile with the BBB.
In terms of how to contact Just Fashion Now, you will need to email the customer support team at [email protected]. There is also a customer service phone number listed on the website, too.
Just Fashion Now Returns
You can return all items that you have purchased with Just Fashion Now. The exception to this rule is with lingerie and swimsuits.
To be returns-eligible, you must return and send back all products within fifteen days of purchase, and they cannot be damaged, worn, or used in any way.
Is Just Fashion Now Legit?
While on the surface, this company seems legit, offering rows of models displaying gorgeous clothing, clearance sales, and more, the website is also riddled with grammatical errors, incorrect descriptions of products, and other errors.
These errors aren't a big deal - at face value. However, they speak to some of the other underlying issues with the business model of this website.
So while you may be able to find an amazing deal that's hard to believe, you're also taking a bit of a gamble with the customer experience in exchange.
Like other discount Asian clothing outlets, you're going to find a ton of deals shopping with them. However, you may not have the best user experience.
Competitors and Alternatives
As mentioned earlier, JFN is not the only discount clothing company online.
You have plenty of options when it comes to filling your closet with inexpensive clothing, with some of the most popular retailers being SHEIN, StyleWE, and JJ's House, and YesStyle.
Again, with all of these companies, it's important that you look closely at customer reviews and user experiences to make sure you know what to expect.
It can be very easy to fall for the temptations of online 'fast fashion' outlets. These sites advertise the latest fashions at bargain prices.
They also aggressively use social media and search ads to overwhelm buyers with their cheap alternatives for any clothing related search term.
Despite these conveniences the ills of fast fashion have been documented, from the environmental impacts to the toll on workers. But most of all, based on the many complaints we receive here, it just does not seem worth it.
Why spend your money at stores that use cheap fabrics, have issues with fit and sizing, and have refund policies designed to financially discourage you from using them?
We feel it's best to support retailers that pay fair wages, use high quality fabrics, make clothes designed to last, and care about their customers.
Outside of local boutiques or thrift stores there's a growing contingent of online stores that are aiming to meet these standards.


Kotn - Is a certified B Corporation - voted 'Best for the World.' They are committed to: using certified organic cotton, safe & fair labor standards, plastic-free packaging, OEKO-TEX certified nontoxic dyes, and support for the communities they work in.
Their motto is to put people and the planet first. Their collections focus on a variety of staples and new fashions.

Threads 4 Thought - has also built their apparel business around minimizing their impact on the environment.
Founded in 2006, they have maintained a commitment to source sustainable raw materials and partner with ethical factories for production. This has resulted in:


100% of their products use eco-friendly materials such as Organic Cotton, Recycled Polyester, and Lenzing Modal

Their main factory recycles 80% of all its industrial water

Have partnerships with certified factories across the globe

Produce products that are CO2 neutral

Use recycled and eco-conscious packaging for shipments and across supply chains

Working towards developing dyes in a closed loop system to minimize water use and eliminate chemicals


Best of all they have incredibly attractive modern designs in their collections and are competitively priced.
If you have any experience with Just Fashion Now or their products, please leave your reviews below.
You may also be interested in
Just Fashion Now Customer Reviews