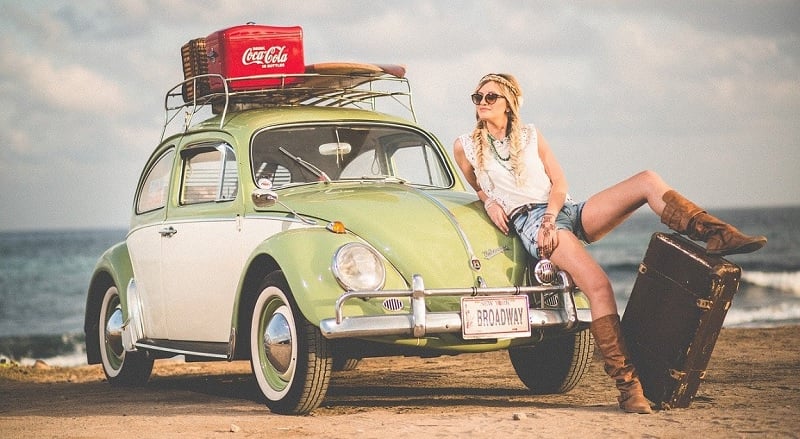 The internet has recently seen an explosion in the number of businesses created specifically to cater to men's style and grooming needs.
These websites and services range from the more basic, every day needs all the way to tailor made custom special occasion wear.
The bottom line is that no matter what kind of man you consider yourself to be, there is a company out there ready to help you be the best version of yourself.
Grooming
Perhaps you don't care about clothes at all, and you hate the countless different gels, creams, pastes, and sprays that have recently been created with men's hair in mind.
No matter how low maintenance you consider yourself to be, there does tend to be one grooming product that almost every man needs and uses, besides soap – razors.
Websites and monthly clubs and services that promise to meet all your shaving needs have been multiplying lately, to the point where it would be difficult not to say that there is "something for everyone."
Some clubs focus on meeting your basic shaving needs at affordable price points and with convenient delivery, like the Dollar Shave Club, while the other end of the spectrum provides clubs like The Art of Shaving, which provides high quality, luxury shave kits and accessories to people who are truly searching for a more special overall experience.
If you think you fall somewhere in between basic needs and high quality expensive luxury shave kits, there is something for you too:
Fashion
When it comes to meeting men's fashion needs online these days, there may be even more options than exist for your shaving needs.
As mentioned above, these companies range from your basic retailers' online men's department, like H&M, or online retailers designed just for men, like Jackthreads or The Brother's Cut, all the way to expensive, tailor made specialty wear.
Personal Shopping Services
For many men, the art of fashion and creating a personal style is actually an enjoyable experience, and something they look forward to.
What they do not look forward to, however, is the time and effort it takes to go to various retailers, look at the clothes, try them on, and decide which pieces to take home.
Online shopping eliminates the need to leave your home and fight the crowds, but adds its own issues with having to take time and effort – and often money – to ship back the pieces that don't work for you.
Enter personal shopping services.
These companies allow men to take online style quizzes showing what kinds of clothing they like and which they don't like, as well as their most common sizes in different pieces, how they prefer their clothes to fit, and what kinds of clothes they are looking for to fill their closet – do you need more professional separates, or weekend casual wear?
Once your profile is completed, you will receive a new box of clothing each month that matches your profile. You try on the clothes in your home, keep what you want, and send back what you don't.
The more feedback you provide the company from month-to-month, the better their service will be able to meet your needs.
These companies will vary, generally depending on your budget and the amount or type of clothing you'd like to receive each month.
Specialty Retailers
Perhaps you do know what you like and what you want, but just feel frustrated that you can't seem to find it at a regular retailer.
The good news is that there are a variety of companies that have been recently established to fit this need.
Bonobos.com, for example, offers something they call "Ninja" Customer Service, which is their team of style professionals who will take your phone calls, answer all your questions, and help you find the right clothing styles and fits for you from their vast selection.
Free shipping both ways makes it easy to try on the clothes at home and send back what doesn't work.
Made for You
Maybe your day-to-day closet is properly stocked and you're ready to move on to the perfect dress wear and formal wear. Or maybe you don't really care about clothing, but if you're going to be forced to invest a lot of money into a suit for your brother's wedding, you figure you better make it count and get a suit that will truly be perfect for you.
Either way, there is currently a wide selection of companies that are willing to put the time and effort into creating custom, tailor made suits, tuxes, and dress wear for you all from the comfort of your own home.
It would be both fair and reasonable to wonder how you can get a tailor made suit without actually seeing a tailor. These websites will walk you, step-by-step, through how to take your own measurements or how to instruct someone to do it for you.
Once your suit or clothing is finished and delivered to you, almost all of these companies have policies that will allow you to try on your clothing, determine what, if any, additional alterations need to be made for the perfect fit, and allow you to send your items back to be altered for free.
And though there may not be an actual tailor in your home, these companies also tend to set their products at far lower price points than what you would pay for a traditional, handmade custom suit.
The Bottom Line
With so many online companies getting involved in men's fashion and personal care, and such a wide variety of apparel and grooming items available with both convenience and affordability, there are very few excuses for even the most fashion-clueless guys to avoid taking the time to create their own personal style.