SHEIN Reviews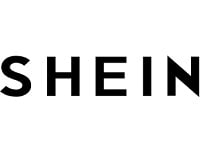 SHEIN.com is the online home of the retailer SheInside, a company that describes themselves as an online store that offers their customers the latest in street style clothes and accessories from around the world.
How Does It Work?
Their website says that SHEIN.com was created for customers who were looking for a "new, fresh look that nobody else has" by offering the latest in affordable women's fashion from fashion metropolises like London, Paris, Tokyo, Shanghai, and New York.
Like any other clothing and accessories website, you can simply go to their website and search through their offerings by categories, like Dresses, Tops, Bottoms, Jewelry, Accessories, Trends, Daily New, Sale, and more.
They also have an area of the website they refer to as "SheIn Pre-Order." This area allows customers to view items that are not openly available on the website at this time. They can then vote on their favorite items and leave comments on the photos as well.
Customers will have the ability to order these Pre-Order clothing items at 50% off the retail price, and have the ability to shop their newest collections early.
Cost & Price Plans
With such a wide variety of different items, there is no particular price range for their products. Since each individual customer's order will differ depending on size, materials, and whether or not the item is discounted, prices will always vary.
Refund Policy
SHEIN.com says that customers who are not "100% satisfied" with their purchase can return or exchange their purchases as long as items are physically returned within 30 days of the delivery date.
Items must be unused, undamaged and in original package, and the return shipping fees must be paid by the customer. The website also recommends that all packages be shipped using an insured form of shipping, so customers can be guaranteed that their package will arrive.
Unfortunately, tights, jewelry, swimwear, lingerie, and beauty items cannot be returned and exchanged.
Customer Service Contact Info
Customers can contact their Customer Service team to discuss any questions, concerns, or complaints by using their Live Chat website service to speak with a representative before you make your purchase.
They can also submit a ticket directly to the website if they're dealing with an issue after you have already purchased products from their website.
Reputation
Unfortunately there are many mixed reviews about SHEIN.com from customers, and it appears this has been the case almost since they were established in 2008.
Some of their customers are very happy with the clothes they received and the experiences they had while shopping, while others didn't have quite as positive experiences.
Specifically a problem that appears to be repeated frequently by unhappy customers have to do with shipping issues.
Certain customers were quoted quick shipping times, but more than two weeks later they reported still waiting for their order to arrive, and claimed that Customer Service wasn't very helpful in explaining to them why their order was delayed.
When a company has an issue that is repeated frequently, it can make customers nervous as to whether or not they will have that same problem when trying that company for themselves.
But if you would still like to try to order from SHEIN.com, customers should simply be prepared for potentially shipping issues and to contact Customer Service as soon as they suspect a problem.
Competitors and Alternatives?
There are many other websites out there that claim to offer the same type of wholesale products and custom dresses, like TBDress.com and JJsHouse.com.
If you have any experience with SHEIN or their products, please leave your reviews below.
You may also be interested in
SHEIN Customer Reviews