StyleWe Reviews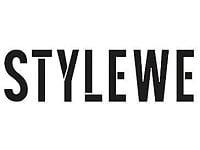 StyleWe is an online boutique that claims to offer customers the latest fashions at bargain prices.
However, not all reviewers are happy with their purchases. Here's what you need to know about this fast fashion clothing store.
Many online style boutiques have popped up over the past few years, giving customers access to fashionable clothing without the hefty price tag.
While some of these companies have experienced success, it is typically short-lived due to the low quality of the clothing that is sold.
These companies, StyleWe included, target teens and young adults through social media.
With many in this population being susceptible to targeted marketing campaigns, the companies experience initial success before being uncovered for their low-quality materials.
How Does It Work?
StyleWe promotes the ability to be a part of a fashion community and share style tips as well as clothing recommendations on their platform.
This action drives in customers who want to interact with others who have similar interests and clothing preferences.
A typical pattern among StyleWe, SheIn, and other budget clothing companies is that they take popular styles from throughout the world and create lesser versions with cheaper materials.
They then sell them as budget-conscious pieces, but many pieces often last only for a few wears.
StyleWe claims to work with independent designers to create special pieces that they can promote through their platform. These designers also get to be part of the online community for customers and interact with members.
Other claims that StyleWe makes include:
High-Quality Production
Digital Marketing Capabilities for Designers
Pre-Order Guidance
Limited Edition Pieces
One of the first issues that we see is that many products on the website do not include information on the materials used in the clothing.
On the company FAQ, StyleWe states that this is due to its extensive variety of products on their website and that they can't keep up with material lists.
The most crucial step to determine the quality of a clothing item is through the materials used.
Higher-end materials will last longer and give off a different look. Cheaper materials will have a short lifespan and come off as cheap.
The fact that StyleWe purposely doesn't include this information leads us to believe that they are using cheap materials and don't want to disclose that for fear of losing sales.
Is StyleWe Legitimate?
There are many online clothing boutiques that focus on fashionable styles for cheap prices. In addition to StyleWe, there is SheIn, RomWe, Zaful, and many others.
Some of the items that StyleWe sells include:
Dresses
Blouses
Shoes
Tops
Accessories
Black Dresses
Located in China, StyleWe reproduces top styles with cheaper materials to make them more affordable to consumers.
For many of the products on their website, they do not disclose the materials that the clothing is made from, in hopes that prospective customers do not immediately realize the low quality of the items.
Additionally, StyleWe has a very strict returns policy. Some items are unable to be returned at all.
On the company FAQ, StyleWe says to double check what size you need because if you want a chance at returning the item you have to pay the shipping cost.
However, it is more likely that they know many will be disappointed with their purchases and they want to eliminate all possibilities of having to refund money.
Online Customer Reviews & Complaints
While a cursory search for online customer reviews reveals many positive ratings and feedback, when you do a bit more probing you learn that the company offers discounts and promotions in order to boost their scores.
Therefore, it's safe to say that many of the reviews aren't authentic.
Additionally, StyleWe will sometimes offer angry customers a full refund on their purchase with the stipulation that they remove the bad review they wrote from whatever site they placed it on.
There are a few Boho dresses reviews that call the clothing a moomoo instead of a dress due to the drastic difference between what you see and what you get.
While the company provides a sizing guide, many find it isn't reliable and people end up receiving the wrong size.
The company is not listed with the Better Business Bureau (BBB).
Customer Service
If you would like to get more information on StyleWe you can try contacting the company via their phone number at 0877 277 7209 or through Email: [email protected]
The business address is:
StyleWe
12 Galahad Road, Bromley, England, BR1 5DT
Cost and Price Plans
The cost of the different clothing items that StyleWe offers vary depending on the designer and type of clothing. The price range is between $1 and $150, depending on the item.
Competitors and Alternatives
One of the most popular online clothing boutiques that has many similarities to StyleWe is SheIn.
Both boutiques have similar sales structures, both are manufactured and produced in China, and both have many poor reviews for low quality items.
FAQ
Are StyleWe Clothes Good Quality?
No, StyleWe clothing is made of cheap material and often don't last.
Where Are StyleWe Clothes Made?
StyleWe clothes are manufactured in China.
How Long Does StyleWe Take To Ship?
While this depends on where you live, StyleWe says that you should receive your items within 7-12 days. However, many customers do not receive their order within this timeframe.
Where Is StyleWe Located?
The company headquarters for StyleWe is located in the United Kingdom. However, all clothing items are manufactured and shipped from China.
Is StyleWe A Safe Site?
There are currently no negative reviews pertaining to a data breach or identity fraud.
Does StyleWe Have Plus Sizes?
Yes, StyleWe has sizes going up to 5X.
Where to Buy?
You can buy the clothing on Stylewe.com. The items are not available for sale on Amazon or in any retail outlets.
Is StyleWe worth it?
When it comes to style, we all want to look our best but don't want to break the bank in the process.
Online clothing boutiques offer the opportunity to get fashionable items for low prices, allowing you to look great for cheap.
However, what you see isn't always what you get as the materials are frequently low quality and the clothing you receive often doesn't look like what you ordered from the website.
Because of this, we recommend foregoing the StyleWe experience and shopping in-store where you can see and touch the items before purchasing.
If you desire to shop online, be sure that there is a fair return policy in place in the event that you aren't happy with your purchase.
If you have any experience with StyleWe.com or their products, please leave your reviews below.
You may also be interested in
StyleWe Customer Reviews