Glasses USA Reviews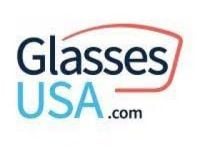 Glasses USA Customer Reviews

Rhonda
WORST COMPANY EVER!! AVOID AVOID AVOID AT ALL COSTS!!
I bought glasses from GlassesUSA.com and one lens was too thick, so it didn't fit in the frame properly. 25% was popping out of the frame and wouldn't fit no matter how hard I tried to push it into the lens slot. The other lens had a TON of dime-sized blurry spots embedded inside of the lens itself, so whenever my pupil would move there would be fuzzy spots all over the place. When I tried to return them for 100% refund they REFUSED saying "we have NO defective lens return policy". WTF?!?!?
This is the worst scamming company I have EVER had to deal with. Nothing can be solved on the phone- they make you email their "Returns Dept." which NEVER replies if you want a cash refund. Also, everything comes from China and is cheap and flimsy. And when the delays from shipping from China occur, they tell you the first pair of lenses didn't pass their "Quality Control" and they are going to start over again, so 10 MORE DAYS DELAY. What I discovered later is that is simply a line of BS to cover up the fact that their lenses are made in China and they can't possibly honor the timeframes posted on their website- it is simply another scam/lie to get you to buy from them.
And while they will, eventually, issue an in-store credit, they will try to wear you down when you want a cash refund, and if you GET one, they only give a tiny percentage of the cash amount you paid! Bottom line I paid over $150.00 for DEFECTIVE lenses and they said they were barely going to refund 33% of that- a lousy $50.00!!! They are outright THIEVES!!
I ended up having to dispute this charge through MasterCard, and MasterCard agreed with me, so they deducted my FULL purchase price from GlassesUSA.com and refunded it to my credit card permanently!! Awesome.
I will NEVER EVER go anywhere near GlassesUSA.com again, and unless you want a months long headache dealing with this POS company who will send you POS lenses and will NEVER give you a cash refund no matter how crappy their quality is DON'T EVER DO BUSINESS WITH THEM EVER!!!!
Check out the GlassesUSA Facebook page- the Customer Comments say it all! Also do a Google search "GlassesUSA complaints" and you will me blown away by how many customers GlassesUSA has screwed over!

Abby
Don't order from them - ever. They have the worst customer service I've ever experienced. Not only are they slow to respond to emails, but if you call them it's even worse. Their reps are flippant and unhelpful. If you ask to speak to a supervisor - this happened to me TWICE - their response is, "They won't be able to help you either." (I'm quoting) If you have a problem with a return, and most of their problems are returns, you literally CANNOT speak to Returns on the phone. They ONLY communicate through email, so forget talking to a human being about your issue. They also do not stand by their policy. Their return policy states that they have a 100% satisfaction guarantee for returns, "no questions asked", and the only caveat is that "exchanges are limited to two exchanges per item within 30 days". Imagine my surprise when I returned a pair of glasses that were shown as blue on their website, but are instead very definitely black, that I was told I'd exceeded the amount of returns I was allowed and they could no longer help me. I've NEVER exchanged the same item twice, let alone within 30 days, so how can this be? So they have my returned glasses frames, which cost me $117.00, and are refusing to give me a refund, even though their website says that you are also entitled to a refund minus a 20% restocking fee. This sure sounds like fraud to me - don't you agree? I will file a complaint with the BBB if need be.

J P
Glassesusa.com is without doubt the worst company I have found. They make mistakes on orders. When they made a mistake, you have to call customer service to have the problem they created corrected. The first time I called customer service, I was on hold for one hour 52 minutes and had to hang up before they answered. This second time I called, I was on hold for two hours 37 minutes before they answered. This is unconscionable. Before placing an order with this company, call their customer service number (800-917-7083) to see how long you will be on hold when you have to call to have them to correct the mistakes they make on your order. Do you really want to patronize a company that will keep you on hold for hours?

Grover C
I placed an order with GlassesUSA.com back on June 26, 2015 and as of August 20, 2015, I have still not received my glasses. I've been given the run around since the word go with these guys. I've received store credits and promises of delivery dates and nothing. DO NOT ORDER GLASSES FROM THIS COMPANY!

Heather A
I would give these shysters 0 stars if I could.
First they bait and switch - frames are priced as "with lenses" but then even for basic single vision lenses there is a charge for lenses.
Second they tell you 6 days processing. When the six days is up, it's total radio silence until you email asking for a refund. Then SUDDENLY they claim they have send you multiple emails (which they tell you much be in SPAM - but seriously, I'm not stupid. I checked there) and thanks for your patience but they can't give you a refund because the glasses are in "quality check" and will ship ASAP. It's been more than two weeks, the glasses are not shipped but instead are in "quality check", they won't refund, and they won't keep the glasses. I'll be filing a complaint with my credit card company.
Buy from Coastal. There is no bait and switch, no hidden lens fee, fast shipping, easy returns and great customer service.

Andreas S
This is a scam. DO NOT buy anything from this company.

Cyv
They DO NOT give a 100% refund. Beware their return policy. They state 100% return policy, then say "click here for full return policy", which says they charge a 20% restock fee!! I emailed them and asked when 80% became the same as 100%. They didn't answer this question, they simply said they charged the 20% to restock. This is a red flag, do not do business with a company that does this type of shady stuff

Marge M
These people are liars and possibly thieves. I ordered on=line and received acknowledgement e-mail, then 2 days later, an e-mail stating that the glasses were complete and would ship after "qualiiy control" approval. A week later they had still not shipped, so I sent them an email cancelling the order. Having received no acknowledgement of the cancellation, I called the number they supplied to my credit card co. (which was bogus) and then the. phone number on their web-site. I was told that I could not cancel because the order shipped a week earlier. I checked the order status on their web site and it showed the order shipped today, one day after the cancellation notice and 5 days after they told me the order shipped. Please know that the first "review" on this site was written by their own people and is as sleezy as this company.

Josh L
I ordered new glasses from GLASSESUSA.COM over a month ago, and paid extra for the expedited processing and shipping. The glasses did arrive on time, but the prescription was not made correctly. So, I called their customer service line and was told that I would have to go back to my optometrist and have them send a confirmation that the prescription was correct. To begin with, it was their mistake and should not have been my responsibility to jump through hoops in order to fix the problem. Regardless, it took several days for me to get a new appointment with the optometrist, due to their busy schedule. They rechecked my eyes to confirm that the prescription they originally wrote me was correct. They then tested the lenses to find out that GLASSESUSA.COM had made the mistake. The axis numbers are different on each of my eyes, but the lenses were made with the same axis number on both. Again, this was thier mistake not mine, and not my optometerist's. I then had the optometrist fax them a confirmation. Over the past several days, I have called in once a day to ask why these glasses have not been manufactured and mailed to me. I was told that no confirmation had been sent from my optometrist, whom I have spoken with several times to confirm that they had in fact sent several confirmations. When I called GLASSESUSA.COM today, I was told that the fax has been sitting in a pile for over a week and that they would now start the process of making a new pair of glasses. But, it gets better. After all this time, I'm told that the frames I had purchased are no longer available and that I need to choose something different. Meanwhile, I have been attempting to wear a broken pair of glasses for weeks while waiting for their incompetent employees to correct their mistakes. This is an unacceptable way of doing business. I have requested a full refund and I expect to see the extra cost of the expedited processing and shipping refunded as well. Without a doubt, they have lost a customer and will be gaining as much bad publicity as I can possibly muster.

Marcelo K
I don't recommend their service.
I bought one pair of glasses with single vision lenses. They committed many mistakes (wrong measures and degrees) and declined a full refund. They also asked me to pay the shipping cost to return the product.
Worst glasses online store ever!!! If you want to buy glasses, go to a real store.