Dr. Steven Gundry MD Reviews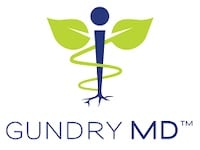 Dr. Steven Gundry MD Customer Reviews

Jose
We are enjoying this product. My mother is 97 years young and she says that she gains energy from Vital Reds to do her gardening shores. I also noticed that it gives me added energy.

UnHappy W
Customer Service Needs some Training on People Skills.
There customer service is difficult. I paid for the extra fee for express shipping (2 day)....My 3 jars, show up on Day 7. When I called and complained they told me they would refund the Shipping Charges. Additionally I was told, they could not do the 2 day shipping. When the shipping charges were drafted from my account on the day I ordered there was no problem taking the funds THAT day. Regarding refunding the Shipping Fee, they claim it will take 3 to 5 business days for this to be ACCEPTED into their system. This information took 2 phone calls for me to find out. I have to monitor my bank account/credit card to see if they do what they said. There website stated 2 day delivery, FALSE.
I have called Customer Service 2 times over the last week, and I am extremely frustrated with this company.
Who Knows if the product works or not. Who knows if I will order again, if the product is the best thing since Slice Bread, with all the frustration with the phone customer support.

Patrick
I ordered one jar and got a charge and invoice for four. 5 minutes after the order was placed I email asking that the order be corrected or canceled.... and they said it already shipped... RIGHT !! They are scammer. I now see many other reviews where the same thing was done to them. BEWARE... don't give them your credit card or paypal details... they'll over charge you !!

Aurelia C
Recent purchase and check out experience
I went ahead and chose the 6 bottle option, but upon checkout it kept bringing up last chance deals, one was to add a 12 bottle order for additional savings. I clicked on it thinking that was my new order total only to find that they added 12 additional bottles to the original 6 bottle order for a total of 18 bottles instead of 12.
This set off warning signals of a shady company, also there was about 10 more offers I had to bypass just to check out.
Once I got my confirmation email and saw the 2 separate charges, I called customer service asked to cancel the 2nd order of 12 bottles. She wasn't the friendliest sounding but did say that after the orders were completed I would receive a refund after 7 to 9 business days even though I just placed the order 5 minutes ago. I was tempted to cancel the whole order but I still wanted to try the product. Hopefully they will issue the refund promptly as I've had issues w/other companies in issuing refunds timely. When I actually try the product I'll give my rating, for my initial check out experience I didn't like it so I give it a 2.

Rancher
I purchased the 3 bottle package and on my first bottle. After two weeks "NOTHING" different experienced. No extra energy, no additional pick up, nothing different! I thought this would be the case but was hoping the web site was accurate. Also the very small amount taken in each scoop is so small, I don't see how it could make a difference in a human body. The amount per product in that scoop appears to be meaningless. I have even tried the Vital Red's twice a day to see if if did anything for me....NOTHING!!!
I am a very active 68 year old and work on my ranch daily. I am in good health and just thought if this product gave me an extra boost, hey why not try it. I think it is a waste of money and doubt I will get an money back as they have mixed refund policy from the bottle, web site to customer service. I am not worried about the money but in my opinion, this is pure "BUNK".
By the way it does not mix up well, leaves a very chalky taste in your mouth, but is very doable if it worked.