Gundry MD Reviews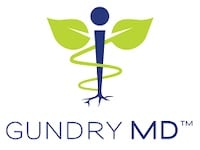 Gundry MD Customer Reviews

wallace g
Initial Skeptic of Vital Reds
What I did't like:
The original 1+ hour video about product story. There are SO many of these videos out there that are all set up to achieve the same thing -Buy...Buy...Buy this product -it is a miracle cure-all. To anyone with minimal intelligence the set up is scripted, the product then comes across as some kind of snake oil regardless of the good doctor's credentials!
Also when trying to actually purchase product the hoops you have to jump through feel like retail entrapment! You have to reject 20 other products you were absolutely NOT interested in to get what you actually wanted. It is very annoying & unnecessary. I nearly gave up at that stage & almost decided not to bother. Luckily for me I stuck to my guns & purchased EXACTLY & ONLY what I wanted -1 supply to try out!
What I DO like:
To be honest I was quite skeptical but at the time of purchase was in a bit of a pickle with my feelings of well-being & general health, which, as with most of you who might be bothered to read this, drove me to watch, through to the end, that insufferable promo video in the first place. I am 45, overweight and was, at the time, suffering from terrible intense headaches all day. I had not been able to motivate myself to work out because I was always feeling so off. My chest & stomach hurt regularly but I was sure it was nothing a good exercise regime wouldn't cure. Well I received my Vital Reds & started to take one portion a day. The flavor is good. Easy to drink & you can make it stronger or weaker to your own taste. You can definitely taste the ACAI berries in the powdered mix.
After a week HONESTLY I did start to feel a little better. My headaches went away & I think I had a bit more energy. Enough at least to motivate myself to start doing an energetic 20 min. rowing regime almost daily. I have been using it every morning now for at least 5 weeks -still on the same container. This may be a kind of placebo effect, I really wanted it to work, but I DO FEEL BETTER! I was so skeptical when I started, so I do not really know what else to say. However, I have been getting better at working out regularly, which is a start to bettering my general health, because I just feel that little bit more normal. I do believe this product has had something to do with that. I will now be purchasing more. Even if it was a minimal effect it has been enough to definitely put me in a better place, physically & mentally.
I would recommend this product, if you can get past the hassle of ordering it. Stick to your guns. Do not go overboard - GET THE 1 ORDER, & try it before getting trapped into 3/6/12 month supplies!
Hopefully you will have a similar experience. Hopefully this review will be helpful to someone.
Sincerely Wallace

Michael
Website states free shipping on ALL U.S. Orders. Then when you place an order they try to charge you for shipping anyway. I received an email stating I would receive a discounted price if I reordered the product Vital Reds. I clicked the link which took me to the offer page that stated there was free shipping on ALL U.S. orders. Fine. I clicked on the "BuyNow" button which took me to a page asking for my information, shipping address, payment info and so on. I could not continue with the order without selecting a shipping price, the cheapest of which was $4.95 additional charge. So I did not put the order through. I called customer service who pretended the website did not state in all caps next to a bright blue prominently displayed picture of a delivery truck right above the orange Buy Now button "FREE SHIPPING ON ALL U.S. ORDERS". So I did not reorder from this company that engages in false advertising and does not honor it's offers that it emails out. After all, I did not ask them to contact me. Further, I received free shipping on my last order because the website stated free shipping. I only ordered 1 jar then, same as my order was going to be this time. Same delivery address. Same everything. That was just 3 weeks ago. So why not honor the offer now? And if they changed the offer why email me TODAY with the FREE SHIPPING OFFER??? This is not the way to build a loyal customer base that will reorder. Between that and the bitter gritty taste they can keep it.

Janet K
I have been amazed at the results I have gotten from the Vital Reds. I have tons more energy and I have had other wonderful things as well my blood pressure has dropped and I no longer have to take medication for that and it has also dropped my cholesterol and triglicerides and I do not have to take medications for them. I have told everyone about them and at least one friend is now using it at this time. Several others got the information on how to order so I am sure they will use vital reds as well.

Kimberly
I ordered Gundry MD Vital Reds for my teen daughter who has been diagnosed with IBS- C (constipation). IT was so severe that if she went without taking medicines she would not go for 7 days! Over the last 3 years she has been to several specialists and tried everything from OTC medicines, to prescription meds to Paleo and gluten free diets with no true success...that is until now!! I can't tell you how happy and surprised I am to report that after only 48hrs on the Vital Reds my daughter was able to 'go' and it was without pain and urgency! She now takes it every morning in a smoothy before school. It has lifted her moods, given her energy and really made a difference. The flavor is not bad at all either. It works well in mixed berry fruit smoothies.

Alex
My first bottle was an incredible experience and I am going to continue for the foreseeable future. I have felt an unmatched change in energy and wit. I also have Diverticulitis and Vital Reds impacted my digestive systems wonderfully. I demand anyone I know who has digestive issues to implement this for the Health Benefits. Thank you and if you are still on the edge of making your decision, Please Bless yourself with this incredible Mixture from Dr. Gundry.

Thena H
this product is awesome-highly recommend
i am an RN and have studied nutrition and listening to how this product was formulated and the quality assurance I ordered a year supply and I have used it one month and it is excellent and all
Dr Gundry states it to be. I gave a friend a month supply and she immediately felt more energy and better. And Yes the service is amazing. I HIGHLY RECOMMEND this product (vital red) I hope to meet all the staff soon.

Jose
We are enjoying this product. My mother is 97 years young and she says that she gains energy from Vital Reds to do her gardening shores. I also noticed that it gives me added energy.

UnHappy W
Customer Service Needs some Training on People Skills.
There customer service is difficult. I paid for the extra fee for express shipping (2 day)....My 3 jars, show up on Day 7. When I called and complained they told me they would refund the Shipping Charges. Additionally I was told, they could not do the 2 day shipping. When the shipping charges were drafted from my account on the day I ordered there was no problem taking the funds THAT day. Regarding refunding the Shipping Fee, they claim it will take 3 to 5 business days for this to be ACCEPTED into their system. This information took 2 phone calls for me to find out. I have to monitor my bank account/credit card to see if they do what they said. There website stated 2 day delivery, FALSE.
I have called Customer Service 2 times over the last week, and I am extremely frustrated with this company.
Who Knows if the product works or not. Who knows if I will order again, if the product is the best thing since Slice Bread, with all the frustration with the phone customer support.

Patrick
I ordered one jar and got a charge and invoice for four. 5 minutes after the order was placed I email asking that the order be corrected or canceled.... and they said it already shipped... RIGHT !! They are scammer. I now see many other reviews where the same thing was done to them. BEWARE... don't give them your credit card or paypal details... they'll over charge you !!

Aurelia C
Recent purchase and check out experience
I went ahead and chose the 6 bottle option, but upon checkout it kept bringing up last chance deals, one was to add a 12 bottle order for additional savings. I clicked on it thinking that was my new order total only to find that they added 12 additional bottles to the original 6 bottle order for a total of 18 bottles instead of 12.
This set off warning signals of a shady company, also there was about 10 more offers I had to bypass just to check out.
Once I got my confirmation email and saw the 2 separate charges, I called customer service asked to cancel the 2nd order of 12 bottles. She wasn't the friendliest sounding but did say that after the orders were completed I would receive a refund after 7 to 9 business days even though I just placed the order 5 minutes ago. I was tempted to cancel the whole order but I still wanted to try the product. Hopefully they will issue the refund promptly as I've had issues w/other companies in issuing refunds timely. When I actually try the product I'll give my rating, for my initial check out experience I didn't like it so I give it a 2.

Rancher
I purchased the 3 bottle package and on my first bottle. After two weeks "NOTHING" different experienced. No extra energy, no additional pick up, nothing different! I thought this would be the case but was hoping the web site was accurate. Also the very small amount taken in each scoop is so small, I don't see how it could make a difference in a human body. The amount per product in that scoop appears to be meaningless. I have even tried the Vital Red's twice a day to see if if did anything for me....NOTHING!!!
I am a very active 68 year old and work on my ranch daily. I am in good health and just thought if this product gave me an extra boost, hey why not try it. I think it is a waste of money and doubt I will get an money back as they have mixed refund policy from the bottle, web site to customer service. I am not worried about the money but in my opinion, this is pure "BUNK".
By the way it does not mix up well, leaves a very chalky taste in your mouth, but is very doable if it worked.