Stansberry Research Reviews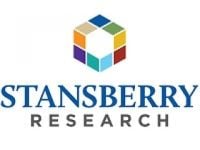 Stansberry Research ( Stansberry & Associates Investment Research ) is an investing publication website used by independent writers and investment gurus to publish their own personal investment newsletters.
How Does it Work?
Though Stansberry Research works hard to seem like an investment company, the reality is that they are an umbrella website that draws internet traffic to a single site and sells subscriptions for a variety of newsletters for writers who use them for publishing purposes.
Porter Stansberry, who runs Stansberry & Associates Investment Research, is perhaps best known for his devoutly anti-government stance and his use of viral videos and essays on topics like "The End of America" to bring interest and clientele to his company.
While working for Agora Financial, another financial newsletter publishing company, Stansberry and Pirate Investment were successfully sued by the SEC for defrauding subscribers of a newsletter Stansberry wrote under the name 'Jay McDaniel.'
The judge found Stansberry guilty of intentionally defrauding his clients by falsely claiming to have the 'inside track' on government deals and charging his clients $1,000 each for access to this 'inside' information.
In addition, Stansberry used the rising price of the stock he was promoting as proof of his knowledge and reliability to convince further clients to purchase the stock.
Since the stock price was only rising due to the purchases of his earlier clients, who were purchasing based on the fraudulent information given to them, Stansberry was additionally found guilty of price manipulation.
Stansberry appealed the court's decision in 2001 but the guilty verdict was upheld. A further effort to appeal the ruling was denied.
Stansberry likes to point to his conviction as "persecution by the federal government" who are denying him his First Amendment rights to free speech in order to stop him from revealing the evil truth about America.
Some subscribers to Stansberry & Associates Investment Research say good things about certain newsletters published there, but in general I would recommend looking elsewhere for investment advice.
Knowingly putting your trust in a company run by a man who has already been convicted of fraud, who is known to write newsletters under false names, and has already been found guilty of stock price manipulation just doesn't seem the smartest thing to do with your money.
If you have any experience with Stansberry Research or their services, please leave your reviews below.
You may also be interested in
Stansberry Research Customer Reviews