Stansberry Research Reviews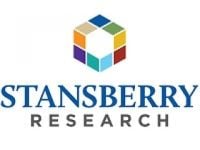 Stansberry Research Customer Reviews

Concerned
The current offering is for a FREE report AMERCICA 2020 but you pay $5 to have it sent. Regarding so called unapproved charges ....
If you continue to read the LENGTHY reasons to buy it, near the bottom you will see the $99 annual subscription it is going to charge you, but the ad says you can cancel in 30 days. Hmmm. Based on the many negative reviews, I don't know if refunding your $99 would occur if you wanted it.
I recommend researching any firm before buying or giving out your email address. ALSO .. always read the entire ad of something, including disclaimers. Also always read Privacy Policy and Terms & Condition links on websites before giving away your valuable personal info.

Bryan
I ordered something for $5 from Stansberry Research, almost daily receive a rash of unrequested e-mails, and the worst is that they recently charged me $99 for something I didn't authorize. I don't care how good their products are, charging someone's credit card without their authorization is fraudulent.

Douglas G
He has some good advice, but you can glean as much of it as you need by reading the bullet points of his advertisements. My commandment is "Thou shalt not give out thy credit card number to Stansberry and Associates." I never have and never will.

Beatrice L
I have been billed 599.00 for the 39.00 Dr Efrig 5 Free Reports and 1 yr subscription. After receiving the order confirm I immediately tried to call and have the subscription cancelled. After a long time on hold I finally talked to a rep who told me it would be Mon. before I could get the order cancelled and would have to call back then. He said when I clicked on YES for another FREE report it signed me up for the Lifetime Subscription. There was nothing to indicate this was the case. I feel you need to really make this clear to new subscribers as this appears to be a gross misrepresentation and trick to obtain a more expensive product. I never would have approved a $599.00 charge and feel your techs have done Stansberry a disservice to their reputation. Your rep agreed when I told him that I bet I was not he first to have this happen and that I probably would not be the last,.. He did reassure me the charge would be refunded and made a note of my complaint. Beatrice Schretzmann

George B
On March 6 2015 Stansberry Research was giving away a free book on investments, and I used my Credit Card to pay for the shipping,but instead they charged my credit card $99 dollars which I did not authorize, this is a scam, where can I go to make file charges against this company.

Not P
Porter Stansberry & his newsletters are scams. Pure scams.
He puts out over 15 different newsletters under aliases any one time. He makes so many different calls that sure a few of then work out. If you somehow get your money back he then sells your info to anyone who will buy it. Then they wear you out on more crappy deals.
There are some decent newsletters out there if used the right way but why anyone would use Porter's newsletters is beyond me.

Peter i
I purchased from Stansberry a promotional book at a nominal price. I gave them my Visa number. Now a month later an additional $49 charge has been added for unknown reasons. I am in process of complaining and attempting to obtain a reversal.