Mint Mobile Reviews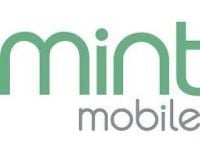 Mint Mobile Customer Reviews

Dw e
We get coverage just about the same as we do with T-mobile.
We have our own phones so that is not an issue.
We like to use bulk or prepay to save $$
Overall this is working great. Though you have to work through the payment and whatnot, and when you switch you have to reset some things on your phone (cellular data usage options, carrier settings reset etc.), it does work and pretty well.
We had one line to start, tried it, liked it, now we have 5 lines with them.
I'm sold.

John S
Their serivce map is faulty
While at home the service seemed great, I then like all adults had to go to work where service stopped completely I cheeked their service map and it said they had 4G LTE as long as you were outside this is not the case. When I called to ask about It they said that the service tower was down. When I called again a week later they said that the issue was the mountains I live in Wisconsin there are no mountains for probably 100 Miles. In conclusion if you live and work in a more populated area you will have great fast 4G LTE calling, on a very affordable network. However be wary of places where the service map says there is outside only service, and carful of the 7 day return policy. I have a phone they will not return even though the issue in contest was one which was frequently downplayed by service reps.

George
Midway Through A 3 Month Trial
This is for central New Jersey area. Like most, I was impressed by the cost associated with Mint Mobille data plans which include the sim, hotspot feature, and free shipping for the new sim. Not to mention unlimited talk/text. I even had 2 new accounts lined up to sign up with them if the service is good. I can safely say that after a month and a half I can't use the data service for watching netflix or other streaming video services because I keep getting the little spinning circle interrupting whatever I'm watching. I'm using an Apple iPhone 6s Plus so the APN settings are a no brainer. I tried resetting the network settings several times during the bad periods to no avail. What's more, I've now been using the data service to just do emails, check the stock market on CNBC's website, look at eBay/Amazon and read news. I keep getting 'server not found' or 'not connected to internet' messages at worst during working hours At best, I'm waiting for the pages to load. Looks like Mint Mobile service is getting deprioritized in favor of T-Mobile subscribers, and maybe throttled. My service speeds have literally bounced between the speed of dial-up (for those who even remember that) if I'm not out of service completely and DSL. I have a trial with Total Wireless at the same time and they use Verizon's network. I get fine data speeds on that service. That is the one I've been using now to sample video streaming on netflix, ...
TryIng AT

anon
So far so good. I bought a phone online from Amazon. The company I purchased the phone from surprised me with free 3 month 8gb service from Mint Mobile. I had never heard of them before so I figured I'd give it a shot. I was aggravated at first because my phone didn't have an APN set up amd I had to contact customer care.
I called the 800 number 4 times before I realized I just need to wait. This is how it happened, I called, there was no greeting or answer just music began playing. Hence the reason I hung up the first 3 times. Anyhow, I sat on hold for 8 minutes then a tech answered. I told him my issue (no data and not able to sebd picture messages) and he transferred me to someone who could help. I knew I needed an APN set up. So the tech got on the line amd assisted me witg setting it up. Now I'm good to go. I gave them advice on their service. Told them that maybe they should add a greeting telling the consumer "you've reached Mint Mobile please hold for the next technician" or something of the sort. That I was sure that's why they get such a bad review for service.
Anyhow if you had the same issue as I did,(can make calls and simple text but no data, and have an Android) then you need to go to:
Settings
More
Mobile Networks
Access Point Names
(Select) in the right corner to add a new APN (should pull up edit access point, change the following)
Name: Mint
APN: wholesale
MMSC:http://wholesale.mmsmvno.com/mms/wapenc
MMS Port: 8080
MCC: 310
MNC: 260
APN Type: default,supl,mms

David F
Mint Payment Fails on Their Web Page
How does this company make any money??? I tried to sign up for service at least 6 times today. I tried 3 different browsers and used 3 different credit cards and even PayPal and nothing worked... every time the site said the payment failed... please try a different payment method.
I've given up!
Actually, if this is how the cell service itself works, then I've dodged a bullet to have not been able to sign up for service!

Timothy
Bad experience all around...
My experience: 0/10
Details for my rating below:
1. I ordered my mobile service on Dec. 12.
2. My tracker told me the package was RETURNED to Mint Mobile on the 13th, after it has arrived in my state, of Texas, but I haven't received any package. It was returned without my permission.
3. I have yet to receive my package and contacted Mint Mobile's customer service, 2-3 times in between. Dec. 13-20.
4. I received my FIRST reply from a customer representative on Dec. 24, twelve days after my original purchase.
5. Twelve days after my purchase, having my package returned without my permission, receiving a partial refund, which still paying for the S

Ken P
Checking out the 3 month promo
I had a spare phone so I thouhgt i would give it a try, my other phone is on verizon,honestly they both seem to work the same.I haven't been to any rural areas yet but in a metro area it is good. Timely shipping, easy to activate, don't see a problem so far...

Sweetie C
Like everyone else, I wanted to save money on my cell phone bill. I had been with Citizen Cellular for several years and was completely happy with their service. Especially their customer service. But, the Black Friday offer was too good to pass up. So I switched. I use my phone for my business so I wanted to make SURE that my older Samsung was compatible. I gave them the imei # and they assured me that my phone was indeed compatible. After setting up my account and signing up for auto renewal, I was set to go. I have used my cell phone for my business for 15 years and kept the same number. However, my very first attempt at making a call resulted in an "emergency calls only" notification. To make a long story short, after multiple chats and emails and a half dozen LONG waits on the phone for their customer tech support, I was told that my cell phone was NOT compatible! I was furious. I cancelled my service right then and there and RAN back to Citizen Cellular. Now I have to wait on another sim card to arrive (3-5 days) before I can resume the great service I had with them. In the meantime, I am missing calls and losing business. Thanks a lot Mint Mobile! And I forgot to mention how f**king annoying that smart-mouthed fox mascot is!

TYE
Purchased phone and signed up for service from Mint Mobile. Phone did not work (ok, everyone entitled to a pass on an issue outside of their control), but was using 2nd phone for about 3 weeks and went into another time zone and then back to my time zone (traveled). On return phone did not see Mint Mobile cell service. Customer service (non-existent for the most part), was unable to correct the situation or get phone back on network. Customer service response; "your phone is incompatible with our service / network" (yet the phone worked for 3 weeks??). Mint Mobile's solution; go get another phone...REALLY?
I am back with my more expensive carrier that actually provides uninterrupted service 24/7 (for years and years and years).