Loral Langemeier Reviews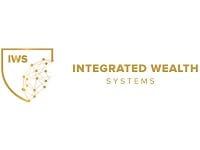 Loral Langemeier is the CEO of Live Out Loud, now Integrated Wealth Systems (found at IntegratedWealthSystems.com), a wealth building and financial education center.
Loral is also an accomplished author and guest speaker, with best selling titles and many television appearances.
She had started and ran several businesses and claims to have reached a net worth of over $1 million before getting involved with coaching.
Along the way she has partnered and developed products with some of the leading voice in personal coaching and financial mentorship; most notably Robert Kiyosaki and Bob Proctor.
Books, Events and Seminars
Loral Langemeier's books and programs are based around her concepts of Wealth Cycle Investing and team building.
The Integrated Wealth Systems website, that Loral Langemeier developed, encourages her students to use each other as resources through the forum. She believes that having a network of support is crucial to achieving your financial goals.
Some of her best known published works include:
"Building Your Wealth Cycles"
"Building Your Business, Leading Your Business, Protecting Your Business…"
"The Millionaire Maker: Act, Think and Make Money the Way the Wealthy Do"
"The Millionaire Maker's Guide to Wealth Cycle Investing"
"The Millionaire Maker's Guide to Creating a Cash Machine for Life"
"Put More Cash in Your Pocket"
"Yes! Energy: The Equation To Do Less Make More"
Her company has been providing wealth education for nearly 20 years and in that time have developed a plethora of learning tools, audio guides, and much more.
The focus of her work often times is to get people to think like entrepreneurs and not employees.
Some of her more advanced training products include: 3 Days to Cash, $100K Challenge and Loral's Big Table.
According to her this is not the kind of thinking that is taught in schools however this precisely how millionaires get to where they are.
You can also attend local workshops, seminars, and field trips put on by Integrated Wealth Systems when they pass through your area.
If you can't attend she hosts a weekly Q&A on Facebook where you can participate in engaging discussions.
Customer Support
If you have questions or concerns about any Integrated Wealth Systems materials or events you can reach someone by calling (775) 588-9200 or by using the contact form at IntegratedWealthSystems.com.
Online Reviews/Complaints
You can find mixed reviews of Loral's products. Some claim that her advice is oversimplified and at times misleading. While others have found her books and insights highly valuable.
As with most motivational products there are differences of opinions which are closely tied to the amount of work people put in themselves.
For instance Loral Langemeier's team building strategy proposes that everyone should have a support team of Lawyers, CPAs, Brokers, and Investors. While this may be difficult and unrealistic for some, those that are able to assemble this kind of team will greatly benefit from it.
Other redeemable qualities of Loral Langemeier's work can be found in its motivational capabilities. If her books or seminars can get you to actually pursue a business opportunity or research an investment vehicle then they can be called a success.
Overall, her materials can put you in the right mindset and introduce you to investment topics and strategies that may help you accomplish your financial goals. Some people think that this type of information is worth the price but others don't.
Competitors and Alternatives
If you're interested in seminar style advice and money make over programs there are many keynote speakers and mentors available.
Some popular options include Dave Ramsey, Robert Kiyosaki, and Teeka Tiwari.
If you have any experience with Loral Langemeier or Integrated Wealth Systems, please leave your reviews below.
You may also be interested in
Loral Langemeier Customer Reviews