Butcher Box Reviews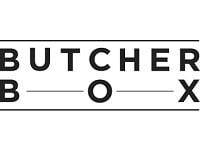 Butcher Box Customer Reviews

Elizabeth L
I have been a customer for almost a year, every single box has arrived in perfect, frozen condition. I ordered a Thanksgiving Turkey from them and it arrived on time and was by far the best turkey anyone in my family had ever eaten!
I don't have a single complaint.

Vic R
(BIG MISTAKE I MADE)
DONT LET THEM KNOW YOU WANT TO CANCEL RIGHT BEFORE YOU GET YOUR LAST BOX. THEY SLICE UP EVEY PACKET SO THE AIR GETS IN AND BLEEDS EVERYWERE, SOME MEAT WAS COMPLETELY OUT OF PLASTIC. REAL @*#$! HEADS, AND FORGET ABOUT CUSTOMER SERVICE, AND NO REFUNDS. SCUM.....LESS THEN SCUM....

halfadime7
My first order arrived well packaged and totally frozen with dry ice still intact. The only reason I'm giving it 4 stars is because we're not happy with the quality of the ground beef and so far the steaks haven't been very special, either. Haven't tried the chicken or pork but that will happen soon. Hope to come back and write a better review.

cecilia d
DO NOT BUY check reviews on BBB and Yelp etc.
They deserve a minus 1,000,000 this is the worst business I have ever seen. They take your money send you rotten meat that bleeds all over your place (I ended up with maggots) and they charged me $14 a pound for this. Promised to replace the product ..never did...promised to refund my credit card did not do that either... charged me again ... If you order from them...send the meat straight to the health department with your complaint so they can be shut down

Scott
I called Butcher Box, I had a few questions. It was immediately evident the representative was not whole heartedly involved in the call. He seemed bothered by my inquiries with his tone and short answers. If support is like that before I even order, I can only imagine how it will be if I have problems with an order. That said, no Butcher Block for me!

Allison H
I received my first box it came and was frozen solid and still had dry ice in it. So far the meats that I have cooked have been delicious. I'm on a bi monthly plan. I received the free bacon which was delicious better than the all natural and humane friendly product I usually buy. However when I went in to make changes to my order their site would not accept my email I tried for several days. I called customer service. They alerted me they were having problems that day but I told the associate I had been trying for several days to get on their site. I'm going to wait about a month and resign back up. I don't have the time to deal with long down times on websites. Was really wanting to change up my order. Customer service was helpful.
Would recommend their product.

stephani
Don't subscribe until you read Yelp reviews and BBB complaints
I have had multiple bad experiences with this company and haven't even received my first package yet. Please do yourself a favor and read the Yelp reviews (sorted by most recent) and go the Better Business Bureau website and read the complaints there. I won't tell you not to buy it, just read about other people's experience before you make a decision.

Reyna
Customer Service will not respond
Although costly, I enjoyed the quality of the meat. It was worth the price. My family always knew when I had cooked their meal using meat from butcher box. During my subscription I received the mix of pork, beef and chicken for $129. Since we received a variety of cuts every time it's hard to put a definite price on the meat per pound, but after having received 4 shipments on this final shipment I received about 9 pounds of meat which comes out to about $14.35 per pound. It had always arrived frozen and well packaged, unfortunately this last shipment was all thawed out and some of the packaging had small slits so it was draining as well. There's not much you can do with 9 pounds of meat except cook it ASAP and refreeze the rest losing the original quality that you paid for. I was very disappointed but hopeful that customer service would help out. I tried calling customer service and was quickly sent to a voice mail stating to leave my name, number and email so they could get back to me. I immediately received an automated email that said they would contact me within 24 to 48 hours. It has been past the 48 hours and no one has contacted me. I have since cancelled my subscription because I can't risk receiving another thawed out box of meat knowing that they are difficult to get a hold of when they say their product is 100% guaranteed. I just can't be out another $129.

Dinh
My ButcherBox package came 2 days late. The dry ice was long gone; the meat was room temp, completely thawed, and bleeding through the bag into the box.
Their support team does not seem to exist. I sent an email as soon as I saw that my shipment wasn't delivered on time. Got the auto-reply from Zendesk saying my email was received, no actual answer to the ticket. I called and sent pictures of the thawed and bleeding meat. No reps available on the phone line, no answer to my emails.