BetterHelp Reviews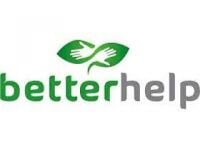 BetterHelp is a company who states their goal is to provide their customers with access to quality, professional help when they are facing life's challenges.
The website promises that all BetterHelp counselors are licensed, board accredited, and qualified with either a PhD or a masters certificate, in addition to years of counseling experience.
How Does BetterHelp Work?
Customers will sign up for an account and fill out a short questionnaire so you can be matched with a professional counselor who can provide the support and guidance you need.
Once you've created your account and been matched with a counselor, you will begin communicating with your counselor via online messages, whenever you need, on your schedule.
Customers can communicate with their counselor on an unlimited basis each week until they feel they have successfully overcome the problem or obstacle they were facing. Customers are welcome to cancel their membership at any time without penalty.
Cost/Price Plans
Customers can sign up, get matched, and begin speaking to your counselor all for free. Customers who decide to continue with their services will pay a flat fee of $35 per week for unlimited counseling, which gives you the ability to speak to your counselor as much as you need.
Refund Policy
Since BetterHelp allows their customers to pay for services on a week-by-week basis, their website does not detail any overarching or general Refund Policy. Customers who feel they have an issue or complaint that warrants a refund should contact Customer Service and deal with their situation on a case by case basis.
Customer Service Contact Info
Customers who would like to contact their Customer Service team with questions, concerns, or complaints can do so by submitting them directly to their website through their Contact Us link, by phone at 888-688-9296, or by traditional mail at 440 N. Wolfe Rd, Sunnyvale, CA 94085.
BetterHelp Reputation
The reviews available for BetterHelp at this time tend to be very positive, and reviewers describe a very professional and beneficial experience which just happens to have the added advantage of being accessible by internet or through your mobile device.
It is still important to understand, however, that BetterHelp does not claim that they are a replacement for professional therapy or counseling.
They are an additional or alternative tool that people may use if traditional therapy is difficult to schedule or cost prohibitive, but depending on the issues you are dealing with, you may still be referred to a traditional mental health professional if that's what they feel is best for your needs.
Is BetterHelp Safe?
Customers who are concerned with privacy issues are assured by BetterHelp.com that their system is HIPAA compliant to ensure your privacy. They provide banking grade encryption which allows users to be completely anonymous, even to your counselor.
Competitors and Alternatives?
Online counseling is a fairly new type of service and it doesn't seem as though BetterHelp has many competitors in the market right now.

If you have any experience with BetterHelp or their services, please leave your reviews below.
BetterHelp Customer Reviews