BetterHelp Reviews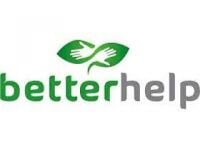 BetterHelp Customer Reviews

Karen B
Taking Advantage of People In Need / False Advertising
I signed up for a trial at BetterHelp and gave my credit card information (was required).
Their website indicates that they bill weekly and that I had 1 week to try the service for free. I was contacted by a Counselor 1x who introduced herself and her background.
After my 7 day trial period I was billed $150.00 on my credit card. I tried to call the phone number listed on their website but all I got was a recording stating that I should 911 if I was having an emergency OR use their contact email to get in touch with them.
The service is not legitimate. The counselors don't make any meaningful contact to give you a chance to get to know them and are, apparently, just waiting to get paid.
The website clearly states the fee is 35.00 per week and nowhere does it state that they will bill $150.00 in advance. I have filed a complaint with the BBB.
Don't use them!!!!!!!!!!