OurTime Reviews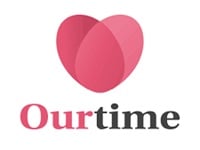 OurTime Customer Reviews

Willie W
One evening I was checking on my profile to find that another man's profile had been posted under my user name! I mean his picture and all of his personal information on my profile. Do you know what that means? My information must be on another person's profile and I am being represented as who know's who???

Ann
I just joined and am already regretting it. As mentioned in some of the other reviews, the site is difficult, if not impossible to access after joining. They keep saying the wrong user name or password. Also, I extended my time to six months which I regret and will try to cancel tomorrow.

maria c
LIKE MOST "DATING SITES" THIS IS JUST A WASTE OF TIME
I am starting to believe that the only reason these sites want to attract singles is to take their private info and sell it because they sell you everyting else! There is a way for them to make money without promissing you "free subscription" then trying to sell you a monthly fee to be able to connect. But to do that, tey will have to care about how to make a good difference in your life! This kind of business is almost at the same level with being conned out of money. They take advantage of people's lonliness and their desire to connect and then they black mail you with, either you buy a membership or, if not, you can't e-mail the man that "sent you a flirt". You later discover that it was the actual site that sent you that e-mail and that the guy in NY has no idea where Bakersfield is! It is hard to tell someone not to hope but, just be aware of these worms!

carolwest
I was intriqued by some of the polished television ads promoting Our Time as a new alternative for mature singles looking for mates. It has turned out to be the biggest disappointment at all and offers much less than any of the more reputable, more established sites, like match.com and eharmony. The same members are the members that are on the other sites and it is apparent that the site does no screening of members, even prior to sending members a match. Many of the site's members are inactive but OurTime keeps their member profiles in the pool so that it appears to have more active members than it does. There is little diversity in their membership pool. Customer Service is the worst that I have seen and basically sends out form e-mails. If you are considering this site, please don't believe the hype or be pulled in by the glossy advertisements. Try the trial, or if you are really tempted by the phony e-mails they send about your matches, buy the one-month membership at most.

Richard
I got a message from a "woman" asking me to send her my email address and she would send me more pictures of her. But the system can detect email address and delete your message, then send you a warning. I sent the woman a message then she suddenly disappeared, along with every trace of her. I smelled a rat and was able to cancel my account only to find out that they had registered me with another dating site where I was getting messages that I couldn't see except for sending them more money! Strongly recommend - CANCEL! CANCEL! CANCEL!

Ann F
I cannot get on this site. It says wrong user name or wrong password. I payed for this site and wish i could get on it .Please help me if you care at all for you customers.

charlotte
they get your money and you find yourself unable to access acct. you can't even get through to cancel -keep saying wrong user name or password i changed my card so they can't cont. to charge me for services i'm not receiving DO NOT TRUST THESE PEOPLE||||||

Larry
Avoid this site like the Black Death. Once someone places you on it, or you select it, you cannot stop it. Their phone number doesn't exist. Just don't do it. Go somewhere else

Beverley t
I was registered with Match.com and have cancelled by account.
I am also trying to cancel out of OurTime.com. Please cancel my profile I do not have an account number other than what I signed into
Match.com