Mint Mobile Reviews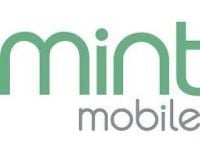 Mint Mobile is a mobile virtual network operator (MVNO) that offers low-cost, prepaid phone plans using the T-Mobile network.
The company's unique selling point is that they offer multi-month plans at discounted rates.
Mint Mobile Plans
Mint Mobile offers a range of prepaid data plans, with options for 1 month, 3 months, or 12 months. All plans include 4G network and hotspot access, unlimited talk and text, and nationwide coverage.
Additionally, customers who purchase a prepaid plan will receive a free SIM card.
Customers can also purchase phones directly from Mint Mobile or add-ons for their plans such as additional data or international calling and texting.
How Does Mint Mobile Work?
Customers can choose a plan that best suits their needs in terms of data and price.
After making a purchase, customers can use the bring your own phone (BYOP) program to switch their current phone to Mint Mobile service by simply switching out their SIM card.
Alternatively, customers can purchase a new phone from Mint Mobile which comes at a discount combined with the phone plan.
The process is easy and compatible with both Android and Apple products. Once the new SIM card is installed, customers can use WiFi calling, texting, and normal calling at no additional cost.
The company has step-by-step instructions and videos available on their website to assist customers with the activation process.
Cost and Price Plans
Mint Mobile's prepaid plans are usually cheaper than traditional carrier plans, as the company does not have the overhead costs of physical stores.
Prices for plans and add-ons are competitive and can be found on the company's website.
Customer Service
Mint Mobile offers a 7-day refund policy for customers who are not satisfied with their service.
Customers can contact customer service by phone at 1-800 683 7392, by email at [email protected], or by using the chat option at the company's website.
Customer Reviews & Complaints
Mint Mobile has generally positive customer reviews. Many customers have praised the company for its low prices and reliable service. Many customers have also reported that the SIM card activation process is easy and straightforward.
On the other hand, some customers have reported poor customer service, specifically in responsiveness where some customers noted that response times can be slow.
Overall, customers are generally satisfied with the service they receive from Mint Mobile and find it to be a cost-effective alternative to traditional wireless carriers.
Mint Mobile vs. Cricket
Mint Mobile and Cricket Wireless are both mobile virtual network operators (MVNOs) that offer low-cost, prepaid wireless plans as an alternative to the major carriers.
One difference is that Mint Mobile operates on T-Mobile network and Cricket Wireless on AT&T network.
Both companies offer a range of plans with different data options, as well as add-ons such as international calling and additional data.
Both companies also offer a "bring your own phone" (BYOP) program, which allows customers to use their existing phone with a Mint Mobile or Cricket SIM card.
The main difference between the two companies is the coverage area.
Cricket Wireless operates on the AT&T network which has a wider coverage area than T-Mobile network, so depending on your location, Cricket Wireless may have better coverage than Mint Mobile.
Additionally, Cricket Wireless has a physical store presence, whereas Mint Mobile is an online-only service.
For customers looking for more options on coverage and need a physical location, Cricket Wireless may be a better option, whereas customers looking for a more cost-effective online-only service and are in a T-Mobile coverage area, Mint Mobile may be a better option.
Mint Mobile vs. Ting Mobile
Both companies operate on the networks of major carriers and offer a variety of plans that allow customers to pay only for the data, minutes, and texts that they use.
However, there are some key differences between the two companies.
Mint Mobile offers fixed-term plans, with options to purchase 1 month, 3 months, or 12 months of service at a discounted rate, while Ting offers more flexibility with plans that allow customers to pay only for what they use, with different rates for different levels of usage.
Additionally, Ting offers a wider range of add-ons and international calling options, while Mint Mobile keep it simple with unlimited talk and text.
Mint Mobile vs. Republic Wireless
Mint Mobile and Republic Wireless are both MVNOs, with Republic Wireless operating on At&T's network as opposed to T-Mobile.
Republic Wireless offers a more traditional monthly plan structure that also starts at $15 per month.
Both companies offer similar features such as unlimited talk and text, and 4G LTE data, but Mint Mobile offers a 12-month plan option, while Republic Wireless does not.
Both companies offer a bring your own device (BYOD) program and a wide range of compatible smartphones, including both Android and iOS devices. They also offer add-ons such as international calling and hotspot data.
A key difference is that Republic Wireless has a 30-day money-back guarantee on their service, which is longer than Mint Mobile's 7 days.
Both companies are known for their budget-friendly options and can be a good alternative to traditional wireless carriers, but Mint Mobile's longer-term plans and Republic Wireless's 30-day money-back guarantee might make one a better fit for some customers.
The Bottom Line
The main advantage of using a mobile virtual network operators like Mint Mobile is the cost savings compared to the major carriers, but there are trade-offs in terms of network coverage, customer service, and phone selection.
MVNOs tend to be more flexible in terms of plans and prices, and are often more affordable than the big carriers, but they also come with some limitations.
Ultimately, they can be a cost-effective solution for customers looking for an alternative to traditional, expensive prepaid plans offered by major wireless brands.
It is important to research and compare different options before making a decision and ensure that the coverage and service provided will meet your needs.
We find that with a range of options for prepaid data plans, phone purchases, and add-ons, Mint Mobile offers a level of flexibility and customization that can fit a wide range of needs and budgets.
Additionally, the BYOP program and easy activation process make it a convenient choice for customers looking to switch providers.
However, it is important to note that customer service reviews have been mixed and coverage may not be as extensive as with major carrier networks.
If you have any experience with Mint Mobile or their services, please leave your reviews below.
You may also be interested in
Mint Mobile Customer Reviews