Mint Mobile Reviews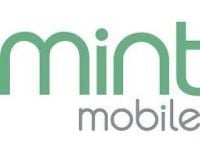 Mint Mobile is company stating they have the solution to the pricey prepaid plans from the other big wireless brands in form of bulk multi-month long prepaid phone plans.
Products
Mint Mobile has 3 different types of products which they sell to their eager customers.
First and foremost is the prepaid data plans. There are 3 different options based on length of time usage - 1 month, 3 months, or 12 months.
The data plans vary based on data available, but all of them include the same data speed, a 4G network and hotspot.
With all prepaid plan purchases, you will also get the following: a new SIM card, unlimited talk and text, as well as nationwide coverage.
On top of that, the free SIM cards come in 3 sizes: standard, micro, and nano.
The second product is the phones themselves.
If you're looking to buy a new phone with your new prepaid plan, you can browse through the selections of phones Mint Mobile has on their website.
The last purchase option is Add-Ons. These aren't add-ons for your phone, instead they're for your pre-paid plan.
You'll be able to buy additional data as well as make international phone calls and send text messages.
How Does Mint Mobile Work?
The whole process starts with you choosing the plan that's right for you - both data and price-wise.
Upon choosing your plan and making the purchase, you can use the BYOP (Bring Your Own Phone) program to simply switch SIM cards.
The Mint Mobile SIM cards are easy, both Android and Apple products are compatible phones.
You'll then have to activate your device before installing the new SIM card. There is typically an 11 digit-code which is used to activate your phone with the new service.
After activating, simply input the SIM and it's ready to use. With your new SIM card you can do WIFI calling, texting, or normal calling with no additional cost.
If there's any chance you're struggling somewhere along the process - worry not. There are videos available on the Mint Mobile website to guide you step-by-step to make sure your installation process is as easy as can be.
Cost and Price Plans
Like most online shops, Mint Mobile prepaid plans are cheaper than a physical store's plans.
Again, this is due to the 'buying in bulk factor' and reduction of costs by not having a physical store to take care of.
On their website, they do provide different and new competitive prices for prepaid plans if anyone is interested in saving a couple dollars.
Customer Service
If you happen to dislike Mint Mobile or realize that it isn't for you, you can request for a refund on their website. If you return the product within 7 days of activation, you will receive a full refund.
If you do not happen to have used the card, returning of these kinds of cards within 10 days after arrival date is allowed as long as it is in new condition.
Reviews with customer service vary, some of which feel that the customer service is not very responsive at all.
If you're interested in contacting them, here is some important information to note: You can either contact them by phone or email, both of which are placed on the website.
Online Reviews/Complaints
Overall, the reviews on Mint Mobile seem pretty good. Although there wasn't stellar customer service, the SIM cards themselves got very high ratings.
People are generally satisfied with that they bought and are not interested in changing any time soon due to the prices.
Competitors and Alternatives
You have different options or alternatives when comparing to Mint Mobile.
Mint Mobile vs. Cricket - These two companies are both very similar, selling the same kinds of products and having the same sort of concept when it came to prepaid plans and phones.
Cricket also provides deals where you can purchase a phone and get deals on the prepaid plans.
Mint Mobile vs. Ting - Ting is very similar to Mint Mobile in that customers will be able to add on a customizable coverage option such as the GPS map or the CDMA map.
Mint Mobile vs. Republic Wireless - Once more, it is a similar product on sale by a different company. However, it's important to note that you can receive a full refund for up to 7 days which is slightly longer than what other companies provide.
Where to Buy?
To keep prices low, Mint Mobile does not own a physical shop that you can visit. This is to ensure that customers can buy the services they provide consistently at the lowest rates possible.
However, Mint Mobile will always be online and is accessible from basically anywhere. If you do want to buy a plan or a phone from Mint Mobile, make sure to check out their website.
The Bottom Line
If you're thinking of a way to cut down some bills, are living in the right coverage area, and are willing to take a chance, Mint Mobile is a choice you should consider.
Prices are low for what they offer, and that's what's most important: sending messages and calls reliably.
However, this isn't the only brand to supply services such as these.
If you're willing to put in the time and effort, checking out the different alternatives might also be more beneficial if you catch a random available deal at one of the alternatives.
If you have any experience with Mint Mobile or their services, please leave your reviews below.
You may also be interested in
Mint Mobile Customer Reviews