Luulla Reviews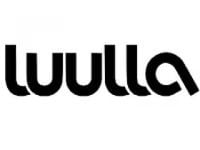 Luulla is an online marketplace for handmade artisans goods from all over the world, as well as being a place to share ideas and tips for handmade items.
How Does it Work?
According to their website, Luulla, which means to believe / to imagine in Finnish, maintains a mission to tell the story that exists behind the products they sell, as well as the story of the people who make these products.
All vendors or customers of Luulla that wish to share ideas, stories, or tips with their community can do so by sending them an email. The website will evaluate these and publish those that will be most valuable and useful to their visitors.
On their website, vendors are able to sell a wide variety of items, from iPhone cases to paper products, jewelry, t-shirts, art prints, accessories, and many more, much like the popular website Etsy.
Once you have chosen a product to purchase, your shipping charge will be assessed depending on where you live and where the seller will be shipping the item from, as well as depending on how many items you will be shipping.
You have two different options for payment: PayPal or credit card. Their online shopping cart says that you will be automatically redirected to PayPal in order to complete your purchase.
However, if your email address is not currently connected to an account, you will be given the option to buy your item with a major credit card or to set up a PayPal account before you complete the purchase.
People who would like to sell their items on Luulla can create their own online store in two different ways. First, you can "pay as you go," and pay a $.10 fee per item for a four month listing.
Or, you can pay a flat fee of $9.90 per month with an unlimited product listing. Either way, a 3% sale fee will be assessed whenever you sell an item.
If you have any experience with Luulla or their services, please leave your reviews below.
You may also be interested in
Luulla Customer Reviews