DoFasting Reviews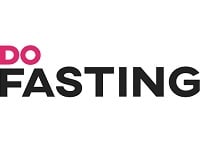 DoFasting is a wellness company whose app and product line are intended to help users succeed with intermittent fasting.
Intermittent Fasting has been promoted by a wide variety of nutrition gurus, dietitians, and even some doctors. For years it has been used as a tool to promote weight loss, wellbeing, and help combat certain diseases.
The idea being to shorten your eating window and prolong periods of fasting in between meals. This is intended to mirror an eating style closer to that of our distant ancestors, who often faced food insecurity while living as hunters and gatherers.
Proponents of intermittent fasting (IF) argue that modern humans live a far more sedentary lifestyle than hunters and gatherers, and with exponentially more food sources available on demand.
We also tend to stay awake more hours during the day and sometimes fill that time with unnecessary eating. Factors such as these have led to rising numbers of people having issues with obesity, poor cardiac health, diabetes, and other chronic health problems.
DoFasting claims that through the use of their app and supplements they can get customers get going with an intermittent fasting regimen that will help improve their overall health.
Below we take a closer look at their program, the science behind their claims, and analyze customer experience.
How Does DoFasting Work?
Intermittent fasting is a diet involving restricting the periods in which you eat during the day in order to reduce the overall amount of calories you consume.
DoFasting claims to be unique in that it allows you to plug in your specific measurements, eating habits, and goals in to their app in order to receive a personally tailored fasting plan.
This plan takes into consideration the current way you are eating, so that you're required to change as little in your daily schedule as possible.
A sample plan may have you eating lunch and dinner, but foregoing breakfast. Alternatively, you might fast for twelve hours a day, in which your body uses the window to turn fat stores into energy, which may encourage weight loss.
You could also choose one or two days of the week to fast for the entire day, or fast on alternate days. There is a lot of flexibility in how you choose to structure your fasting plan, and DoFasting attempts to take the guesswork out of figuring out the right program for you.
Instead, the company comes up with personalized diets based on your personal activity level, daily schedule, eating preferences, weight, and desired weight loss.
While DoFasting does not guarantee weight loss, since this depends on the individual person as well as whether they choose to add exercise and healthy food, the science behind intermittent fasting is strong and seems to support success in many individuals.
Benefits of Intermittent Fasting
Weight Loss - One analysis of the last twenty years of studies on IF concluded that "Intermittent fasting shows promise for the treatment of obesity." A caveat is that many of these were small studies of shorter duration, and that more research is needed.


Cardiovascular Health - Another favorable analysis implies intermittent fasting can benefit cardiovascular health by reducing oxidative stress and optimization of circadian rhythms.

However, these results are not based on large randomized controlled studies focusing on the specific relationship of IF and cardiovascular outcomes.


Cellular Health - One interesting effect of IF is that it can promote autophagy, a state in which starvation induces the body to break down old unhealthy cells and reuse the material to repair or create new cells.

Some nutritionists believe that this can aid in removing toxic proteins connected to neurodegenerative diseases, such as Parkinson's and Alzheimer's disease.

Other studies suggest that autophagy can also help clear out potentially cancerous cells and even have anti-aging effects in humans.
Cons of Intermittent Fasting
Despite these and other promising studies regarding the benefits of intermittent fasting, there is a debate regarding whether IF is necessary and/or the best option if your goal is simply to lose weight.
Many experts believe that following a simple formula of consuming less calories than you are burning throughout the day is more important than the times when those calories are consumed.
Most recently this belief was backed up by a study published in The New England Journal of Medicine on April 21, 2022.
In it researchers tested the effects of a calorie restricted diet using an eating window of 8:00am to 4:00pm versus a calorie restricted diet with no time restricted eating.
After one year the study concluded that,
"Among patients with obesity, a regimen of time-restricted eating was not more beneficial with regard to reduction in body weight, body fat, or metabolic risk factors than daily calorie restriction."
The journal also noted that there was no difference in numbers of adverse events during that time period.
This does not discount any of the other benefits that IF may provide, but does point to the fact that if weight loss is your primary motivation for joining DoFasting, you should be able to achieve similar results with other methods.
Safety and Side Effects
Most people can safely incorporate any of DoFasting's eating protocols in their lifestyle, but experts recommend that those who are pregnant or breastfeeding avoid fasting.
The Mayo Clinic warns that people with kidney stones, gastroesophageal reflux, diabetes or other medical issues should consult with a doctor before starting this type of diet.
Furthermore, intermittent fasting is not recommended for people who have a history of disordered eating. Some common side effects of Intermittent Fasting include:
Hunger
Fatigue
Insomnia
Nausea
Headaches
DoFasting Products
Besides the app, Do Fasting offers additional supplements and products to help you succeed with their program.
Smart Scale - Designed to work with the app to help you track and monitor your weight.


Do Fasting Box - This appetite suppressant is meant to help you stave off any hunger pangs and allow you to comfortably stick to your eating window.

This essential fiber complex is made from Glucomannan and Cellulose. Together these ingredients work to simulate the sensation of fullness without the intake of extra calories - thus maintaining your fast.


Glucomannan - This natural dietary fiber is derived from the root of the Konjac plant and has been used in traditional medicine to treat constipation, diabetes, and high cholesterol.


Cellulose - Another form of plant derived fiber. Unlike Glucomannan, which absorbs water to form a gel like substance, cellulose is insoluble which means it moves through the digestive system unchanged.

It can also help prevent constipation as it moves waste through your digestive tract.

If you're struggling with your fasting schedule this supplement may be worth a try, but be aware that adding high amounts of fiber to your diet can result in bloating, cramps, gas, or nausea.


Do Fasting Apple Cider Vinegar Gummies - This supplement packages all the benefits of Apple Cider vinegar into an easy to take chewable. There are many benefits to ACV, but many people avoid taking it as a liquid due to its acerbic taste.

Acetic acid, the main active component of apple cider vinegar, has been shown to have many positive effects on blood sugar levels, insulin, and metabolism. It can also act as an appetite suppressant.

Overall this supplement adds vitamins B1, B2, and B6, biotin, niacin, pantothenic acid, and vitamin C to your diet and may help with weight loss efforts.
Cost and Price Plans
Do Fasting offers several different payment plans for their app allowing you to save more on longer plans.
Currently they charge the following fees:
1 month plan - $37 billed every month
3 month plan - $48 ($16 a month) billed every 3 months
6 month plan - $69 ($11.50 a month) billed every 6 months.
Do Fasting Supplements are also sold as monthly plans. For example,
Apple Cider Vinegar Gummies
1 month supply - $19.99 (1 bottle)
3 month supply - $59.97 (no discount)
5 month supply - $89.95 ($17.99 per bottle)
DoFasting Appetite Suppressant
Their website allows you to purchase this supplement as a one time purchase or as a recurring subscription at slightly discounted prices.
The one time purchase prices are:
1 month supply - $69.99 (30 servings)
3 month supply - $148.98 ($49.66 per box)
6 month supply - $268.98 ($44.83 per box)
Note: All plans are set to automatically renew at the end of the billing cycle, so if you wish to stop the program you need to cancel ahead of time.
Customer Service
DoFasting has a help center on their website where they provide answers to frequently asked questions about their app or other products
If you're trying to cancel a subscription you can email [email protected] or submit an inquiry through their website.
If you decide that DoFasting is not the right choice for you and that you want to cancel your meal plan, you can apply for a refund within 14 days.
You can receive a partial refund of your fees by contacting customer support at [email protected], but you must provide information on how the diet plan did not meet the product description on the website.
You must also attach receipt of payment. This can be a bit cumbersome for most users.
The full company name and address is as follows:
Fasting Solutions, UAB
J.Basanavicius str. 26, Vilnius. Lithuania
16192 Coastal Highway, Lewes, Delaware 19958
Where to Buy?
You can subscribe to the app from their website or from the Google play or apple app stores. The supplements and scale can only be purchased from DoFasting.com.
DoFasting Customer Reviews & Complaints
When the app debuted it accumulated a lot of negative customer feedback. There were many complaints about the functionality of the app and customers were also not fans of the recurring subscriptions that they were being billed for.
Further, the fact that the company is based overseas makes it difficult to return products or to pursue refund claims if there is a despute.
On the Apple App Store DoFasting has a rating of 2.7/5 from 380+ reviews. There are a lot of complaints stating that the app is glitchy and users have had a hard time keeping track of their fasting stats when they have to make unexpected changes.
Users have also complained that it's difficult to log foods into the app, and many users have had issues losing track of their stats at the end of the week.
In the Google App Store the DoFasting app has a higher rating of 3.8/5, but with many of the same complaints being echoed by users.
Summary: The consensus of online reviews seems to be that the app is just an expensive timer that doesn't have the technical capabilities to be used for more complex tracking/logging/syncing tasks.
Competitors and Alternatives
While you can always try dieting on your own, it's always nice to have a little extra support on your side. There are dozens of other fasting apps and programs that may help you get started.
BodyFast is one of the most widely used programs that offers ten fasting plans along with a weight tracker and trophies for achieving certain goals. For a premium rate you can get an individual plan created by a dedicated coach.
Fast Habit is another popular fasting tracker. While it does not come up with an individualized custom diet plan, it does keep track of your progress and allows you to upload or manually add your fasting history.


Vora is a good option for people looking for more accountability. This tracker includes extensive fasting statistics and analytics, as well as the possibility to manually add fasting history and social networking programs.
The Bottom Line
If you've researched intermittent fasting and feel like this is a health and weight loss strategy that you want to pursue then there are many resources available at your disposal.
There are other apps in addition to the ones listed above, such as Lifesum, Myfitnesspal, and Noom that all incorporate a variety of meal planning, workouts, and dieting strategies.
In addition there are many forums and blogs where you can find free information to get you started.
Do Fasting Supplements seem promising and may aid an IF regimen, but in general we're not fans of companies that try to push customers into auto renewal payment plans.
At this time we do not feel that the Do Fasting app is your best option based on the many negative reviews, questionable app performance, and the availability of free info on fasting.
If you have any experience with the DoFasting or their products, please leave your reviews below.
You may also be interested in
DoFasting Customer Reviews