Daily Sale Reviews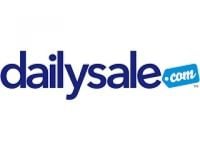 Daily Sale is a daily deals website that describes themselves as a place where customers can get the best deals on the products they love with a 30 day return and replacement policy.
How Does DailySale.com Work?
A daily deals website is a specific kind of discount or coupon website that partners with local retailers all over the country as well as national retailers in order to provide their customers with special discounts or promotional deals.
On DailySale.com, new deals are launched each night at midnight Eastern Standard Time and remains on sale for 24 hours. In order to provide their especially low prices to their customers.
These sales are often limited in the number of products available and products may sell out before the end of the 24 hour period.&nbsp
&nbsp
If products are in high enough demand that the website decides to re-issue them for sale, they may raise the price of these items.
Customers who are interested in the deals they have to offer can go to their website, look through all the featured deals available on their main page, or you can look through the deals by specific categories, including Men, Women, Kids, Electronics, Lifestyle, and Jewelry.
Cost/Price Plans & Refund Policy
The cost of the products and services sold through Daily Sale will vary based on a large number of factors, including the type of good or service, the percentage of the discount available, and more.
The website does state that they have Refund Policy, but this policy actually only applies to products that customers purchase that are considered defective or have a manufacturer's error that is discovered within the first 30 days of the purchase date.
There does not appear to be any Refund Policy for customers who simply want to return a product they are unhappy with.
If you do receive a defective product that you wish to return, you can contact them at [email protected] to receive an RMA number.
In this email, include your order number, the product you wish to return, the reason for return, whether the product has been opened, and whether you prefer a refund or exchange. Return shipping fees are the responsibility of the customer.
Customer Service & Reputation
Customers can customer service with any questions, concerns, or complaints can do so by email at [email protected].com or by submitting them directly to their website through their Contact Us link on the bottom of their webpage.
This website appears to have mostly mixed reviews, with many different customers reporting positive experiences and satisfaction at being able to get the products they want at excellent prices well below retail value.
However, of the negative reviews that are available, there does appear to be a clear pattern that people should pay close attention to. Most unhappy customers reported the same experience which led to their dissatisfaction, which was their inability to get a refund.
These customers often report receiving a broken or defective product and repeatedly trying to reach customer service in order to initiate their return, but never received a response or were given their return instructions.
Competitors and Alternatives?
There are many daily deals websites all over the net, as it has become an interesting and fun way for people to experience new places or products, including websites like LivingSocial.com, Groupon.com, 1SaleADay.com, and many others.
If you have any experience with Daily Sale or their products, please leave your reviews below.
You may also be interested in
Daily Sale Customer Reviews