Comenity Bank Reviews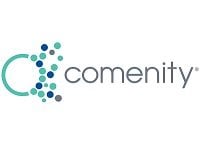 Comenity Bank, located online at Comenity.net, is a financial institution that provides the backing of many different store and brand credit cards and credit accounts.
According to their website, the goal of Comenity and their two subsidiaries, Comenity Bank and Comenity Capital Bank, is to make the shopping experience of consumers better.
Consumers who choose store credit cards and credit accounts do so because they love that retailer, but their incentive for keeping the card comes from the benefits they receive from being an account holder.
Comenity Bank says they work with many of the nation's most popular places to shop to create credit programs for their customers which help keep their customers happy and loyal to their brand.
In pursuing this goal, they have successful backed over 28 million store credit cards or accounts, and their website says they continue to work hard to make sure their credit programs are clear, easy to use, and easy to manage.
If you have a Comenity backed account, you can use their website to manage your account, as well as utilize the other helpful tools available on their website for your own personal benefit.
They provide articles which address financial health, both from the angle of providing their customers with general tips and guidelines for promoting good finance and more specific articles that focus on having and maintaining good credit.
Customers who have issues, questions, or complaints can contact Comenity Bank directly at one of their customer service phone numbers, depending on the nature of the issue they are seeking help with.
You can also contact the company by mail at their address in Columbus, OH or with a simple email submission directly through their website if your issue is not urgent and you have no need to speak to someone directly.
If you have any experience with Comenity Bank or their services, please leave your reviews below.
You may also be interested in
Comenity Bank Customer Reviews