Comenity Bank Reviews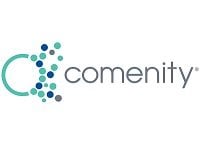 Comenity Bank Customer Reviews

David H
Harrassing phone calls,legal threats, closed good standing accounts
This horrible bank, because of one bad credit account, closed good standing credit accounts because they owned the creditors. Also received harassing phone calls and legal threats from this bank. I don't recommend this bank to anyone for any reason.

Bill S
This is organized crime operating as a bank, apparently allowed by regulators in this corporate-controlled country. They engage in multiple unethical practices:
- They hold statements long after the statement closing date so that the consumer has little opportunity to pay timely.
- They don't respond to consumer complaints.
- They sometimes levy a minimum charge which is in addition to any legitimate charges, instead of the legitimate method of it being the part of the balance you are required to pay as a minimum.

Mitchell
Comenity Bank Ripoff Bank
I opened accounts with Comenity Bank beginning in July of this year. I received a total of 30 credit cards with this bank and had so many cards they gave me, I had to close around 10 of them on my own. For whatever reason, every time I applied for a card, it would go to their "fraud" department.
I was required to answer 3 simple questions from public record and they would almost always approve me. I used maybe 10 or so cards giving this back at the very least 3,000 dollars always paying on time and always paying at least the minimum payment. I applied for a Game Stop card, and that's when the fun begins. I got a very nasty, sarcastic and disrespectful supervisor who didn't do a thing for me when I told her when I call and I correctly answer your 3 questions to verify it is in fact myself who applied, then got declined anyway. I had asked for a supervisor who IMO thought could get me approved anyway she did absolutely nothing for me at all. I yelled at her not screaming or cursing at her mind you, just raising my voice, and after I was done, she goes, "that's ok, I'll fix your a*s". A couple of days later, ALL 30 of my accounts were closed. They "claim" they needed to verify that I was, in fact, the one who applied for the cards. They advised me to send them a copy of my drivers license, social security card and utility bill.
I did this immediately priority mail. They received it according to the USPS records and I heard nothing back from them. I kept calling them to see what happened to the paperwork and all they could do was humor me. I finally got a very nice supervisor on the phone who re-opened my accounts, But they only stayed opened for about a couple of days, then they were all closed again. About 3 weeks go by, again nothing, so I re-send the paperwork again priority mail (were going over ten dollars just in mail) FINALLY almost 2 months go by, they tell me the address I sent the paperwork to is only their mailing address and they forward the paperwork to the correct address. Finally after almost 2 months, I called them and they told me they tried calling me (which they never did, caller ID doesn't lie) and tried to contact the electric company and they couldn't verify my information.
When I called the electric company they immediately verified I had an account and it was in good standing never late once in the 2 years I had service with them. Next thing I know, I get 20 letters that my accounts are being permanently closed because of "security issues" despite I have already proven time and again to them I am indeed who I say I am not only verifying this in the initial application process, but also sending them copies of my drivers license, social security card and utility bills. I was so proud of these cards, used them properly doing the right thing paying them on time and STILLED got screwed. You know, sometimes you wonder if doing the "right" thing is the right thing. I always thought you were suppose to have a relationship with you bank, but in this case, it is the bank who screwed me! To add insult to injury, I have to pay these morons back, otherwise they will really screw me!
DO NOT USE Comenity Bank! They also charge 26% APR, but I didn't care because in the beginning I thought they were the best bank in the country. The bank is garbage, the people who work there are garbage and worse than that they use a PO box for all their correspondence and have no street address. Just remember every single card I have with them is being treated with responsibility and maturity

craig
Terrible Customer Service
This Bank issues credit cards and charges a $49.00 fee if you simply apply for a card. Even if you never activate or use the card they still refuse to waive this fee if you request the waiver after 30 days from your application acceptance. You have to pay for something you never used and did not activate.
Very Poor way to attract new customers.

Charles
No account with Comenity but they continously use phone to harass me even after they were communicated with
Comenity continously call my work phone for collections even though I have never had an account with them. When I communicated with them (which was extremely difficult and time consuming) they essentially told me there was nothing they could do about the calls until someone paid the account.
Since I have never had any business dealing with I have no liability to pay whatsoever. However, they "undertone" that was used was that if i wanted the calls to stop, I would have to pay the account even though it was not a committment that I made.
They also tried to get my SSN, presumabable so that they could report the credit issue on my account.
Be very careful dealing with this business as my dealing s with them indicate that they have extremely low business ethics.

James
As a credit card, they work fine. No big deal there. However, when I had a recent issue and needed to speak to a real human the trouble began. Their phone line was an endless running voice tree that ultimately disconnects you. Nearly impossible to get a real, live, breathing, English speaking, knowledgeable, and friendly human on the line. If that is important to you, you may want to look elsewhere.

Elle
Comenity Bank promotes ID theft
Comenity calls itself a small bank when it is investigating fraud, yet it handles 28 million credit card accounts according to this article. It grants credit online to ID thieves easily and does little to help the victim afterward. It does not accept blame for its part in the fraud, but points its finger at the police and at the credit reporting bureaus. Boycott the businesses who use Comenity and you will help millions of ID fraud victims.