CarShield Reviews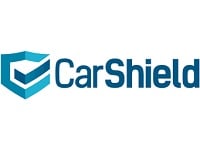 CarShield is a company started in 2005 that claims to offer affordable and reliable coverage for a variety of car financial claims.
Carshield states they understand that owning a car is no longer a luxury, as it has become a necessity, and that they are committed to ensuring that you feel protected when something goes wrong with your vehicle.
According to carshield, unlike many car insurance companies, they do not just cover accidents, but also cover mechanical issues.
They offer a variety of services and have protected over 500,000 vehicles, all with a common goal - their client's peace of mind. This makes them one of America's best auto protection services. Carshield offers a variety of services all relating to covering your vehicle.&nbsp
&nbsp
How Does Carshield Work?
Carshield offers a simple and personalized experience to receive protection for your automobile. Firstly, you request a free quote, personalizing the information to your vehicle. Doing so allows for an accurate quote.
After this, you and Carshield will work on developing a personalized plan that will realistically fit your budget and lifestyle. After receiving all the information needed to make a choice, you have the option of choosing through your plans.
Cost and Price Plans
Carshield offers you a variety of different plans on every claim you make through them, with an incredible amount of flexibility. The coverage plans are extremely personalized and will depend on what you are able to pay and what you need to cover.
Customer Service
Carshield offers you round-the-clock customer service that is specific to the issues you may be facing. If you have a more general question or comment, you are able to leave a message on their website's contact page. All you have to do is leave your email, phone number and name.
If you have a more specific issue, question or concern relating to customer service, they have specific numbers for different services you may be needing. If you have a more urgent issue relating to roadside assistance, they have numbers for that too.
That being said, you are able to contact the following numbers:
1-800-380-2165 for United Car Care
1-800-531-1925 for American Auto Shield
1-800-492-6762 for INDS
Carshield Reviews/Complaints
Currently, Carshield has very positive reviews. Many people find that Carshield has been a dependable agency that has allowed them to feel that their vehicle was being properly protected.
The customer service is generally well-liked too. Not only that, it seems many representatives of the company are very friendly and helpful.
They offer plans that many companies do not - from plans on older cars, to extremely flexible price options. As a result, this fact makes Carshield a good protection company for many different people.
From needing towing because of a flat tire, to mechanical pieces not working, people have found that Carshield is able to cover a variety of claims for them, ranging from serious to less serious.
However, while the reviews are generally positive, there are some negative ones too. Although these are mainly specific cases. Mainly, the main issues that some people have with Carshield is that they would not protect the transmission of older cars.
Other people had issues with the fact that the rental car they were getting was not covered for enough time. However, as mentioned, the reviews are generally positive.
Since Carshield is running such a personal, individualized business, it doesn't come as a surprise that you will find negative reviews that relate to very specific cases.
Carshield Alternatives
While what Carshield is doing is different from many companies that protect vehicles, they do have competitors as well.
A competitive company to Carshield is Endurance Warranty. Endurance Warranty is another popular choice for vehicle protection by American citizens. It, for the most part, has very similar offers to Carshield.
However, it specifically specializes in extending warranties on cars, as the name suggests. When comparing Carshield vs Endurance Auto Warranty, the latter has been in business since 1988, making it more experienced than Carshield.
However, that being said, Endurance Warranty seems to offer less personalized or flexible plans. Another alternative that you may want to consider for vehicle protection is Toco Auto Warranty. It runs, again, pretty similarly to Carshield.
Toco Warranty allows you to bring your vehicle to any repair shop of choice to fix it in case of mechanical issues. It also promises that you will not need to make any down payments.
When comparing Carshield vs Toco Auto Warranty, it would seem the main difference is that Toco Warranty seems to offer more varying plans, which will cover less or more of your vehicle.
Liberty Auto Warranty is another example of an alternative to Carshield. This company has been protecting vehicles for over 40 years and offers extremely flexible prices, along with 6 months without payments.
However, their plans seem to be less personalized to your specific case and vehicle than Carshield's. All of these options run somewhat similarly, with minor differences here and there. That said, most of these options as well as most vehicle protection companies offer free quotes.
It would be best that you try and request a free quote from the different companies and get a feel for each company's style of customer service before you choose one. However, each one of them is good in their own way.
If you have any experience with Carshield or their services, please leave your reviews below.
CarShield Customer Reviews