CarShield Reviews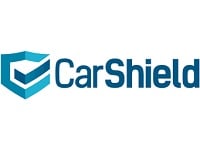 CarShield Review: Is it Worth Buying?
CarShield is a company offering a range of vehicle service protection plans, stating they are one of the most popular extended car warranty companies doing business since 2005.
The company claims to protect its customers from costly auto repairs, no matter how new or old the vehicle is. They have service plans designed for every stage of automobile ownership.
Below we take a look at their coverage options and help you answer some popular questions, most importantly whether this service is worth it or not.
How Does CarShield Work?
CarShield offers a simple and personalized experience to receive protection for your automobile.
First, potential customers request a free quote, personalizing the information to their vehicle. Doing so allows for an accurate quote.
Next you and CarShield will work on developing a personalized plan that will realistically fit your budget and lifestyle.
Once you're enrolled you can reach out to their claims department in case of any mechanical issues with your vehicle, including emergency breakdown.
If the issue is covered by your plan, CarShield will pay the mechanic directly and you'll be responsible for the deductible and any overage charges.
This business model provides protection for customers when their vehicle is past the coverage terms of their existing warranty, or for those who've decided to prepare for worst case scenarios with an older high mileage vehicle.
This sounds simple enough, but potential customers should be aware that CarShield plans come with a variety of important caveats.
Almost all online complaints about CarShield come from customers who never fully read their service contracts and are disappointed to find that an expensive car repair bill is denied by CarShield.
CarShield Plans and Coverage
CarShield plans include a variety of services, including 24/7 roadside assistance, choice of mechanic for repairs, courtesy towing, and rental car eligibility.
Unlike a dealer purchased car warranty, CarShield offers you a vehicle service contract. The main difference being that a 3rd party (called an obligator), such American Auto Shield, administers your protection plan.
This allows CarShield to offer 6 different protection plans with a variety of options, and allows for repairs to be made at any dealership or repair facility certified by the National Institute for Automotive Service Excellence (ASE).
If you want the highest level of coverage the Diamond Plan will cover the following items:


Engine
Transmission
Drive axle(s)
Transfer case
Air conditioner
Fuel delivery system
Fuel pump
Starter
Alternator
Power windows
Water pump

Fuel injectors
Steering
Suspension
Brakes
Electrical system
Instrument cluster
GPS
Factory audio
Radiator
Wiring harness

The lower priced plans cover fewer items allowing you to select the level of coverage vs price you want.
In your contract you will also have a detailed breakdown of what CarShield does not cover.
This includes, but is not limited to:


Sheet metal, Hoses, Trim, Weatherstripping, & Lighting
Spark plugs and wires
External nuts, bolts, or fasteners
Parts that have been modified or altered
Wear-and-tear components such as brake pads and air filters
Damage caused by acts of nature, collision, vandalism, or lack of proper maintenance
Auto repairs that have been made without pre-authorization from a CarShield claims representative
Misuses such as racing or off-road driving
Tampering with the odometer
Pre-existing mechanical issues
Damage from a non-covered part
It's important to understand the potential implication of some of these exclusions.
For instance, one customer review that we found detailed a situation where coverage of the repair of a covered part was denied because it was deemed the part failed due to a fault in the external fasteners.


Extra Benefits:
If a qualified repair is quoted for more than 4 hours of labor, CarShield will offer up to $40 per day for a rental vehicle.


*Additional Notes of Importance*
If you're thinking of signing up for CarShield to deal with impending repairs, be aware that the company has a 20-day/500-mile waiting period, along with the aforementioned clause against covering pre-existing issues.
When it comes to the actual repairs, they state that part replacement may include new, used or remanufactured parts of like kind and quality.
Customer Service
If you have a more general question or comment, you are able to leave a message on their website's contact page. All you have to do is leave your email, phone number and name.
If you are ready to get a quote you can call 800-277-7170.
For more specific issues, questions or concerns relating to customer service, they have specific numbers for different services you may be needing.
1-800-380-2165 for United Car Care
1-800-531-1925 for American Auto Shield
1-800-492-6762 for INDS
1- 866-222-7869 for Roadside Assistance
Cost & Price Plans
To get the true cost of your plan you have to go through the full process of getting a quote.
However, on average, the cost of a plan is between $99.99 and $129.99 per month.
The obvious key variables will be the plan you choose, vehicle make and model, and mileage.
In general, Car Shield offers competitive prices when compared to other popular extended warranty companies on the market.
Customer Reviews & Complaints

Positive Reviews
We found a range of customer experiences with CarShield from online customer reviews.
There are many positive reviews with customers stating that the company is dependable and allows them to feel that their vehicle is being properly protected.
From needing towing to mechanical breakdowns, some people have found that CarShield is able to cover a variety of claims for them, ranging from serious to less serious.
Customers cite that CarShield offer plans that many other companies do not - from service plans on older cars, to extremely flexible price options.
They also get decent marks for customer service and people seem very pleased with the service when everything goes right.
Negative Reviews
On the other hand there are a lot of complaints and customer service horror stories detailed in many angry reviews.
In general most of the bad reviews come from instances where customers were unexpectedly denied coverage, were not happy with their reimbursement totals, or their mechanics had difficulties obtaining payment from CarShield.
The company has an F rating with the BBB and, on that platform, they have a rating of 1.4/5 stars from an average of 1,421 customer reviews.
From reading those negative reviews you can see instances where using CarShield can be frustrating and not seem worth it.
Many complaints pertaining to serious high dollar repairs described a difficult process full of bureaucratic pitfalls.
In some cases claims adjusters will require detailed maintenance records & receipts for your vehicle in an attempt to prove pre-existing conditions or blame the breakdown on a lack of routine maintenance.
Further some unhappy customers found that CarShield doesn't distinguish the difference whether the lack of routine car maintenance comes from the vehicle's current owner or previous owner.
Other people had issues with the fact that the rental car they were getting was not covered for enough time.
One important detail to keep in mind is that the company relies on a "nationally recognized labor guide" to determine repair rates. If your mechanic's rates and labor hours quoted are above that, you will have to pay the price difference yourself.
Another issue that customers raised is that some mechanics refuse to work with CarShield, precisely due to some of these additional issues they encounter when trying to collect payment.
On a positive note, it does appear that CarShield has an active customer service team that replies to online complaints, albeit not always with what customers want to hear.
CarShield Alternatives
While what CarShield is doing is different from many companies that protect vehicles, they do have competitors as well.
CarShield vs. Endurance Warranty
Endurance Warranty is another popular choice for vehicle protection by American citizens. It, for the most part, has very similar offers to CarShield.
However, it specifically specializes in extending warranties on cars, as the name suggests. When comparing CarShield vs Endurance Auto Warranty, the latter has been in business since 1988, making it more experienced than CarShield.
That being said, Endurance Warranty seems to offer less personalized or flexible plans. Another alternative that you may want to consider for vehicle protection is Toco Auto Warranty. It runs, again, pretty similarly to CarShield.
CarShield vs. Toco Warranty
Toco allows you to bring your vehicle to any repair shop of choice to fix it in case of mechanical issues and promises that you will not need to make any down payments.
It would seem the main difference is that Toco Warranty seems to offer more varying plans, which will cover less or more of your vehicle.
CarShield vs. Liberty Auto Warranty
This company has been protecting vehicles for over 40 years and offers extremely flexible prices, along with 6 months without payments.
However, their plans seem to be less personalized to your specific case and vehicle than CarShield's.
All of these options run somewhat similarly, with minor differences here and there.
It would be best to request a free quote from the different companies and get a feel for their style of customer service before you choose one.
Is CarShield Worth It?
Buying a used car can be a risky endeavor and people want assurances that their investment will be protected.
CarShield provides those assurances, but keep in mind that they are a for-profit business.
Their service contract is designed in a way where they will put the burden of proof on the customer and their mechanic to show that costly repairs are due to mechanical failures and not due to neglect.
If you're confident that you can clear those hurdles, then one of their extended warranties may be a good bet on a high mileage vehicle.
It will also help to thoroughly read the CarShield service contract and ask as many questions of the sales rep as possible to ensure that you understand all of the terms and conditions of the service.
If you have any experience with CarShield or their services, please leave your reviews below.
You may also be interested in
CarShield Customer Reviews