CarShield Reviews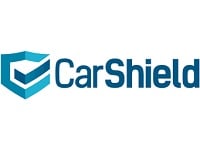 CarShield Customer Reviews

ape r
S C A M S C A M S C A M S C A M !!!!
I am a formal customer of carshieid. Just like many others I did not read, "the fine print". Like the old saying goes, If it sounds to good to be true its probably IS. Not to go into a lot of details with my situation. I had transmission coverage on my vehicle and when it needed repairing, "the fine print" said it was not covered. In other words, GACHA! 09/12/2020

K Q
WHAT A JOKE !!!
I'VE ONLY HAD CONTRACT FOR 1 MONTH
THEY WOULD NOT PAY DIAGNOSTIC OR FOR A SIMPLE ALTERNATOR!!!
READ YOUR CONTRACT FIRST BEFOR SIGNING UP ?
I WAS TOLD BY SALESPERSON THAT IT WAAS FULL COVERAGE FOR MY VEHICLE, ONLY TO FIND MY COVERAGE WAS FOR MECHANICLE-LUBRICATED PARTS INSIDE THE ENGINE AND NOTHING OUTSIDE THE ENGINE.(THIS WAS NOT WHAT I WAS TOLD BY THE SALESPERSON...
DO N`OT WASTE YOUR MONEY O-STARS !!!!

Valerie M
I do believe this company featured in an investigation on the show 'American Greed' on CNBC last year as being a scam and a dishonest company with questionable practices. You can DVR the episode I'm sure. These companies are exposed and then they resurface under new company names, but I am almost certain this was the company featured for running a scam. It's hard to believe that any celebrity would promote this company; ie Ice Tea and Swamy from ESPN football night in America smh.

Theta J
Move on do not even consider
If I am asked about your company my response will be this:
If you are considering American Auto Shield DO NOT. I have paid hundreds of dollars for coverage and filed a clam for 299.00 and it was denied. WHY? Because my problem occurred because normal road conditions, i.e. a ROCK punctured my air conditioning condenser. The agent continued to site wording in the contract that would never warn a consumer of the potential that driving a car under normal conditions would ever nullify a claim.
DO NOT deal with these people. Their only goal is to take hundreds and thousands of your dollars and then refuse to pay up when the time comes.
I will be canceling this warranty immediately and using every voice I can muster to discourage other people from being taken advantage of by you and Car Shield including reporting your unfair claim practice to my state's insurance board.

Alison B
Do Not Give Car Shield The Time Of Day
Not worth the high monthly cost. High deductibles and pushy sales team. Replace your old car instead and get a dealer warranty.

road d
the gentleman would not accept me thinkig about it just kept asking me why ....about 10 times before i hung up on him

Michelle C
They told me it would cover everything but the wear and tear stuff. I even paid extra to have it cover electronics. My heat goes out and guess what it doesn't cover?! Heater coils or any heating parts. The power steering pump had to be replaced and because they mess with that area it will need an alignment. NOT COVERED. Then they only will pay for after market parts and not dealer parts. I have always had extended warranties with my cars and this one is a TOTAL waste of money!!!

Gerauld C
Carshield/American Autoshield Runaround Tactics
After receiving a contract and the "Gold Plan" my vehicle was covered and after a check up by the local jeep dealership after the check engine light appeared, Carshield informed the mechanic that the service is covered under the contract for repair.
Carshield/American Autoshield was contacted in February of 2019 that the repairs were pending an authorization to begin the repair services; it has now been over a month of run arounds the authorization is still pending review by claims, then major claims, then the power train review, and then claims again to start the runaround all over again.
The numbers reflected in the advertisements constantly changes,
and when calling any of the variously provided telephone numbers, the person answering informs me that they are only a call-in service that forwards your call to American Autoshield to make the claim. Once the call is forwarded I was placed on hold for over two hours, only to be informed that they will only speak with the servicing mechanic and obtain his diagnosis of the problem to see if it is a covered repair. Then the runaround starts again with the mechanic calling Carshield/American Autoshield to provide the required car repair diagnosis, only to be placed on hold for over two hours per call attempt.
The vehicle has been at the dealership pending repairs and Carshield/American Autoshield provided a "reference number" with the runaround continuing when trying to obtain authorization to make the repair to the vehicle, with request for vehicle history reports after receiving the information the Carshield/American Autoshield representative says something else is required in order to stall with providing the authorization of repairs. As of march 25 2019 the vehicle is still at the dealership pending authorization from Carshield/American Autoshield. The two hour plus hold times is a continuing tactic to avoid customers' claims requests for covered services, but immediate vehicle quotes and coverage plans are given at time of call. The customer service clears themselves by giving excuses for Carshield/American Autoshield by saying there are telephone service problems, and reporting that many customers have reported the same lengthy call hold times of which they have no control over because Carshield/American Autoshield is not there in Missouri where the call-in service is located, they (Carshield/American Autoshield) are in Colorado with various problems resulting in two hour hold times for everyone.
I would not recommend Carshield/American Autoshield warranty to anyone, a customer could die waiting on hold after making claim for services covered on the contract. Time is valuable and Carshield/American Autoshield should be reminded of this and call the customers back who will never place them on hold for two hours because we want our vehicles repaired and will proved no runarounds.