Beverly Hills MD Reviews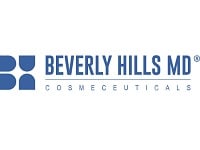 Beverly Hills MD Customer Reviews

Cynthia D
Good products and exceeptional customer service
I have been using the Wrinkle Repair, Dark Spot Corrector, and the Lift and Firm Face Cream for almost a month and I am pleased with the results. The effects are gradual, but over time I am noticing an improvement in my skin tone and firmness. I believe that with continued use the improvements will continue.
I also would like to especially commend the customer service agents employed by this company. I have had to call twice about mix-up in my order, and each time the agents with whom I spoke were exceptionally polite and helpful. They made my experience with the company a delightful one, and I appreciate very much the pleasure of being able to call an online company and speak to a real person, and a very gracious one at that.

Gary
I was very skeptical about the claims that Beverly Hills MD made about their Lift + Firm Sculpting Cream. I would never have tried it if there had not been a money back guarantee.
Well, the science must really be there, because this cream really works. And I was equally surprised by how quickly it made a change. My neck and jowls were what needed the help.
The skin appears to have drawn up, but I feel no "tightness" or any other signal that it is working.
It absorbs quickly into the skin and leaves no odor.
I believe that I am doing something healthy for my skin. All I ever did before was clean it.
I think that I look younger. I certainly feel younger. And proud of myself for trying this product.
Please do not publish my name. I'm a guy.

Jacki H
Been using the Dark Spot Corrector for about 5 weeks. I am now noticing they are fading on my face and my hands. This product doesn't burn or bleach. It just somehow works without harshness. I love it and will continue to use it as I'm now 70 and it's just part of getting older. Thanks for giving me something that works and isn't a harsh chemical on my face.

Barbara R
review of sculpting cream
I've noticed over this past year that I have developed joules and really hate it. After using your Sculpting Cream for only a week, I noticed a more youthful look and a lessening of the joules. I had my 50th class reunion on September 25th. & was quite pleased with the results. I felt very comfortable with my appearance & I think it's due to the use of your Sculpting Cream.

Carolyn L
Review on dark sport corrector
I am thrilled with your dark spot corrector.
I first heard about it in June-so I ordered it to try it out.
I have tried other products and had given up using them after 3 months.
I ordered your product in June and after 3 weeks of use I noticed
a slight improvement-I continued using it and was seeing results so I reordered it in July and again in August.I am on the list to have it sent to me as needed..

Hara T
spent $200.000 to try the lift cream and serum. I've been using it for the last month, and see no results.
customer service doesn't reply
I keep getting more emails to buy more product.

Bella
The Best of the BEST!!!!!!
I have used many, many products in my day, but, the BHMD CREAM is by far the absolute very best!!! A small amount really does go along way & the price can't be beat! Ladies, if you're searching for a cream that will deliver, do yourself a favor, BUY THIS PRODUCT! I promise you, you will be totally impressed. Also, the staff is the best of the best too, Alicia, Jade & Rebecca, (respectively). Call or go on line NOW & purchase a cream that's well worth it, you will not regret it!!!!!!!

Sandy S
6 months of use--My results
I have been using the Dark Spot Corrector since February and have noticed that my skin tone is looking more even with diminishing dark spots. Growing up in Florida, we spent many hours at the beach, playing in the sun for hours. I tried many facial peels, plus products to lighten up those areas on my face with limited success. The Dark Spot Corrector surprised me after 3-4 weeks and four months later I decided to add Venox Anti-Aging Serum 2 times a day, I have to say that my facial appearance is smooth and younger looking. In addition, I have been taking Dermal Repair Complex supplements and just ordered the lift and firm cream to add to my regiment. I will be 65 years young soon and my plan in life is to grow old gracefully with beauty and elegance. Love all your products!

Jeanne D
Like the others, I have tried to reach Beverly Hills MD about returning the product for a refund as it made no difference in my skin. I agree that the cream is heavy and each time I wash my face, it feels like slime coming off my face..like it is not soaking in but remaining on the surface of my skin. Since I couldn't get a response from them, I returned the product via UPS, signature required, for a refund as promised in their advertisement.

Patricia P
I have tried the lift and sculpt cream by Beverly hills md however the cream is too heavy for my skin type and has begun to cause break outs. I have tried several times to reach this company during their business hours and have not yet reached anyone human. I have been left on hold for upwards of 20 minutes and have left 3 messages w/o anyone calling me back even though they state on paper they are in the office. I am trying to get information on how to return their product and receive my money back as their guarantee states they will do but if I can't reach a human I can't get the information to return the product. I'm starting to feel I made a mistake by using this company but will continue to pursue. I can't say anything about the product bad good or indifferent because I couldn't use it for very long due to the reaction I had when using it.

Sundra H
I tried this dark spot corrector. I followed the directions but never got past the first bottle. After 2 weeks some of my spots were the same. 4 of them are much worse. They have doubled in size and have dark bruises around them. I sent it back one week ago. I hope they refund my money. The 4 worse spots have not changed.
S. H. in Ky.