TravelGirls Reviews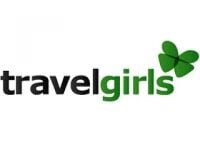 TravelGirls is a dating website that allows men and women looking for travel companions to find each other and connect, both domestically and internationally.
Your initial sign up at TravelGirls is free, as well as it is free to create your profile and have it posted on the site for other members' to browse.
If you would like to have unlimited access to those contacting you and to contact others, however, you need to upgrade to a paid membership.
TravelGirls does not openly advertise their membership costs, and their Terms & Conditions state that these membership fees are subject to change at any time without notification.
In addition, common criticisms of TravelGirls include that it is used by a large amount of escorts, or other women looking to earn money from making contacts on the site, even though Membership Rules forbid members from sending money to one another.
Always remember that traveling with a stranger is potentially dangerous and that you should be very careful when choosing a travel companion.
If you have any experience with TravelGirls or their services, please leave your reviews below.
You may also be interested in
TravelGirls Customer Reviews