TravelGirls Reviews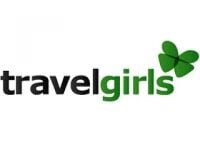 TravelGirls Customer Reviews

John
There is the potential for risk on the site let me say. The site does not take any responsibility for any risk that you may occur especially in traveling to a country to meet someone but only states that it is a platform for meeting someone and so basically you are on your own. (and this is inferred on the site by the way)
Also as well there is no verification process to verify if a lady's picture or pictures actually belongs to the lady in question or if it was stolen so scammers can be potentially on the site as well.

Harry
Travelgirls.com
For those who really think this is a legitimate site for travelers to find travel buddies - true it is. But men beware, these beauties do not come cheap.
They are escorts (the majority). So if that is what you want, then this is the place to be.
If you are a traveler, and looking for someone to share the experience, I suggest you try elsewhere. Or you need deep pockets and no guarantees.
Wake up - if something looks really really good, then there must be a catch.