StarScope Monocular Reviews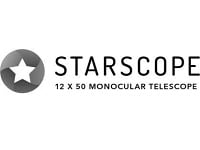 The Starscope Monocular is a monocular telescope whose creators claim gives the benefits of high-definition sight without having to rely on expensive equipment.
It's creators states that it's great for birdwatching, backpacking, camping, show watching, and other activities.
A monocular telescope is one that uses the technology of a refracting telescope to magnify images that are far away. It does this by transferring light through a complex series of lenses and prisms.
Monocular telescopes are designed to be compact and lightweight, as well as easy to use.
A monocular telescope is a good choice if you want to enjoy the great outdoors without having to lug around a heavy camera along with all of its necessary accessories.
But is the Starscope Monocular legit or an overhyped scam? Here's what you need to know.
How Does it Work?
The makers of Star Scope Monocular state it's a waterproof and fog proof BAK4 Prism monocular telescope which has high-definition quality and powerful zoom features so that users can enjoy beautiful sights from a distance without blurriness.
They state this device compatible with smartphones, but that a smartphone is not necessary to use the Starscope Monocular, as it's a fully-functional telescopic monocular on its own.
The Star Scope Monocular package comes with the telescope, a lens cloth and lens covers, a hand trap, a self-gripping tripod, a smartphone holder, and a carrying case.
The seller states that telescope itself is made out of real optic glass and has a full multi-coated lens, with the shell being made of tough and lightweight ABS plastic.
Cost and Price Plans
You can purchase one Starscope Monocular for just $47.99.
Alternatively, you can buy two for $40 apiece for a total of $79.99 or you can purchase three Starscope Monocular units for $36 per set for a total of $107.99.
If you order two or more units, shipping is free. You can also add a lifetime protection and replacement warranty for just $4.80 more. The website states that all purchases are backed by a 100% satisfaction guarantee.
Online Customer Reviews & Complaints
Although the technology behind the Starscope Monocular seems relatively straightforward, the product has garnered quite a few negative reviews. Customers claim that the image quality can be very disappointing.
Some users also complain that it's tough to get the scope and phone lined up and that it does not stay attached but instead falls right off your phone.
Nonetheless, there are some positive customer reviews, too, with reviewers liking the fact that the telescope is small and comes with all of the accessories you need.
Many users also claim that the image quality is high, so it's difficult to separate fact from fiction just by reading customer reviews.
Customer Service
The Starscope Monocular is made in Hong Kong and has customer service offices in the United States, Canada, United Kingdom, Ireland, Australia, and New Zealand.
You can reach customer service by emailing [email protected] or calling (855) 581- 2950. There is also a customer service chat feature on the company's website.
Where to Buy?
You can purchase the Starscope Monocular directly from the manufacturer as well as on Amazon.
Competitors and Alternatives
If you're looking for a good monocular telescope, you don't necessarily need to select the first one you stumble upon. The Starscope Monocular is not the only option out there!
You might want to consider the Orion 10x42 Waterproof Monocular, too.
Like the Starscope Monocular, this device is waterproof and windproof. It is not meant to be used with a smartphone but is instead more of a traditional telescope.
It offers crystal-clear image quality and a wide field of view in a sturdily built unit.
Another option is the Barska Blackhawk Waterproof Monocular. Also waterproof, this device is compact and lightweight at roughly 10 ounces.
It has ample magnification and a wide field of view and is easy to carry and one of the most popular monocular telescopes for hunters.
A final alternative is the Carson Closeup 7x18mm Close-Focus Monocular.
It is also tiny, weighing less than two ounces, and is perfect for viewing objects far away. It comes with all kinds of extras like a carrying strap and soft pouch, too.
The Bottom Line
If you want a monocular telescope for traveling or enjoying the great outdoors, you might consider a device like the Starscope Monocular.
While this device might be useful for some people, others find it difficult to use, especially when attached to a smartphone.
Therefore, you may be better off investing in a monocular telescope from a more reliable brand. That way, you will benefit from better customer service in case you have any issues in figuring out how it works.
If you have any experience with the Starscope Monocular, please leave your reviews below.
You may also be interested in
StarScope Monocular Customer Reviews